Ways to speed up the moving process
Moving is indeed a tedious and tiresome process. Not only does one meet an abundance of time-consuming and nerve-wracking tasks, but the latter two also tend to be paired with a constant pressure of deadlines. Hiring professional moving services Boise ID does a great deal at diminishing those difficulties, but nonetheless, the process will still have its challenges. What we can draw from this is that you by no means want to extend your relocation timeline. As a matter of fact, you would be more inclined to shorten it. With that in mind, here are the ways in which you can speed up the moving process.
Speed up the moving process easily and effectively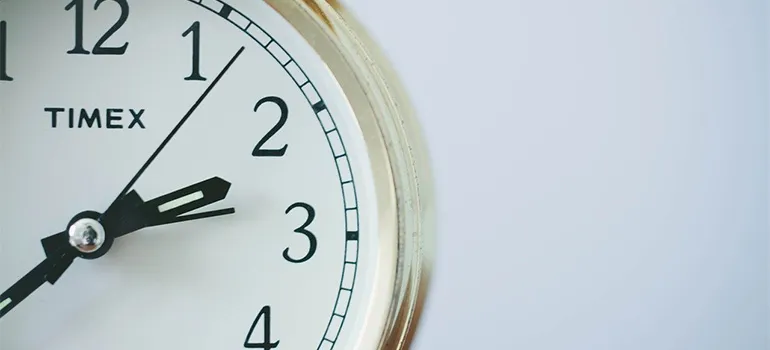 Proper organization is the key to this goal, and you really should have this set as a priority. Cutting corners and speeding up the moving process without any plan will do more damage than it does good. It can even end up extending the process of your relocation, and that is certainly not the outcome you want in any way. With that in mind, the first thing that we suggest is as follows.
Start packing as soon as you can
While you might be thinking that, as long as everything is ready to go by moving day, it doesn't really matter when you start packing. This is, to an extent, true. However, packing earlier rather than later will give you enough time to go through your belongings. It will allow you to purge excess items you haven't used in a while, and won't be using any time soon, if ever. Getting rid of redundant items early will mean that you have to move fewer items later on. You can then invest the saved time in other important tasks, thus speeding up the whole process.
Stay true to your plan of action
Following a systematic packing process will do a great deal in increasing the efficiency come moving day. See that you make a plan of action before you start, and pair it with a timeline. That way you will know the right time to address any particular task and avoid leaving anything for the last minute.
Organize all of your boxes by room, and see that you know what each of the boxes contains. You can label them with all the items that are inside, or number the boxes and keep the list of items separately. You can even go through the trouble of taking pictures of everything that's going into each box. To be fair, any amount of organization will save you a lot of time rifling through the boxes later. This will save you plenty of time and nerves come unpacking time.
Have all the necessary information ready at hand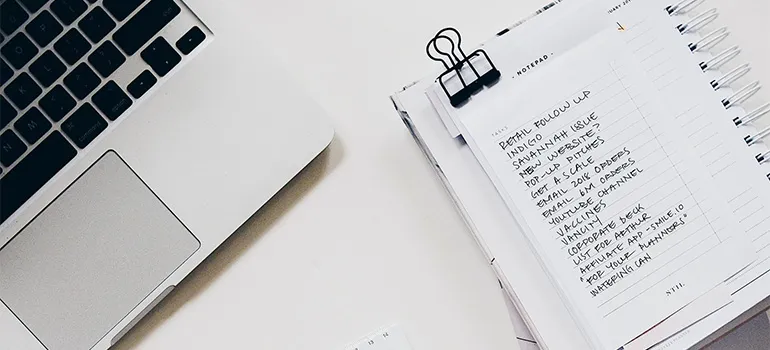 The best way to follow your plan of action is to have it on paper, in front of you. There really is no point in keeping it all in your mind, as you are bound to forget something. Not to mention the nerves it will save once you write everything down. So, see that you have it all written down, and close at hand. Any moving information should also be easily accessible to you. This can include anything directly related to the move, like moving truck reservations, new apartment information, portable storage Boise number, movers' contact information, and so on.
Still, you really don't have to overthink it
Being methodical about everything and organizing things down to the very last detail will take a lot of time upfront while saving plenty of it later. However, spending too much time and energy organizing things can do you a disservice as well. You can end up creating overly elaborate systems that are either unnecessary or simply take more time than they save later on. In reality, you really are moving things from point A to point B. Keep this in mind when you notice things getting out of control. You really ought to focus on the essence of this moving process.
Prioritize, prioritize, prioritize
The moving process is complex, and there really aren't many ways to go around it. There will always be plenty of things to do, whether you are moving just down the street, or relocating to another country. That being said, not every task will require that you handle it immaculately. Truth be told, you really don't have to invest as much time in packing all your clothes neatly, for example. When pressured by deadlines, you really can stuff all your clothes in garbage bags, and empty them in your new place. This kind of prioritizing will save you more time than you may think.
Consider consolidating your things
Before you start taking your things out of the drawers in order to pack them in boxes and unpack them back into those same drawers again, consider missing the two steps in between. Simply leave your things in drawers where they are, and wrap them in plastic wrap to keep them from opening. And, while you are at it, throw more things in the drawers.
If you have some suitcases, use them for moving. Load them up with heavier things that will be easier to move around on wheels. Use your shirts, sweaters, and towers as cushioning material, rather than paper. As you can imagine, this will result in getting more things in fewer containers, saving you plenty of time and effort.
Ask for help when you need it
This is probably the most important step in speeding up the moving process. However, keep in mind that there is such thing as too much help. Just imagine an unorganized bunch of people running around the place, trying to take care of it all, while mostly being in each other's way. The best way to avoid this is to either invite friends who are known for being well organized and team players. Not everyone will have to carry your couch, someone will have to clean the floor as well.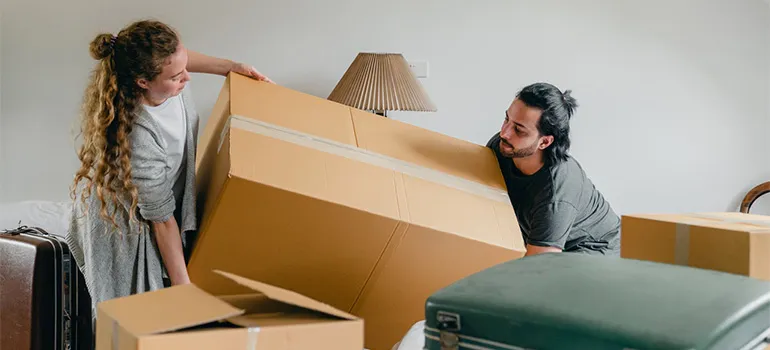 Still, if you don't feel like organizing a bunch of people on your own, you can always call professionals. Apart from taking care of everything in the most organized and efficient way, they also know how to address any particular, specific task that a novice would struggle with. For example, you can count on professional movers for moving your piano safely or provide quality furniture installation services. Having a proper moving company at your side is certainly one of the best ways to speed up the moving process.

Everyone from the packers to the movers were awesome! They were all very professional and showed up when they were supposed to. would definitely use them again.
Let our team put together a comprehensive moving plan for you. Complete our simple free quote form or contact us at 1-208-375-0961.