Useful tips for moving into high-rise apartments
Having that view from an apartment in a high-rise building is truly something special to have. But moving into one can be a tricky process. So, it's for the best to organize and prepare oneself for the endeavor. Otherwise, you risk making mistakes that can cause delays and problems. Not to mention that you could end up damaging some of your belongings. Even professionals like piano movers Boise always inspect the building first before making a plan. So, here are a few tips for moving into high-rise apartments. They will help you do it efficiently and cost-effectively, making it possible for you to enjoy your new home in no time.
Declutter before moving into high-rise apartments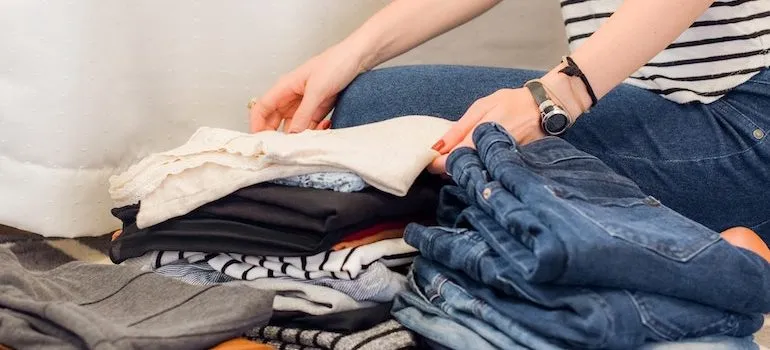 The first thing you want to do before moving into high-rise apartments is to lighten the load. That will make it easier for movers or you to carry everything to your floor. One solution is to make use of storage pods Boise and put all your belongings in easily portable containers. However, if you have lived in your home for a long time, chances are that you have a lot of stuff piled up.
Start by going through everything and dividing it into two piles. One will be for items you wish to take with you and the other one will be for discarding. However, you do not have to put everything into the garbage. There is also an option of donating it to charity. Or, if you wish to make some money, you can organize a yard sale. But make sure you advertise few weeks in advance so that more people hear about it.
Plan a floor plan in your new high-rise flat
Most apartments in skyscrapers are smaller than in other places. So, chances are that some of your furniture will not fit inside. Therefore, before moving to Idaho, make sure to ask the building manager for a floor plan. Design your new apartment in such a way so that you have enough room inside. Otherwise, if you don't check beforehand, you might end up with no space to move.
Likewise, if you can, it would be good to explore the elevators, building hallways, staircases, and doorways. Compare them to the larger furniture that you have and check if they can fit through. If some of your belongings can't fit, place them inside a storage unit. That way, you can use them again once you move into a bigger place.
Inform the building manager about your relocation
In a building like these live a lot of people and a move will most defiantly interrupt their daily lives. Because for example you might need to occupy an elevator for a few hours and they will not be able to use it. It is why you should always inform a building manager that you will be relocating there. They know best how the building operates and will inform the residents about the upcoming residential move. Likewise, they can tell you the exact time of day when it is best to do it so you do not inconvenience anybody. Also if you need any advice they are the best person to ask because they know everything about the premises. So, in the end, they will help you do it quickly and without any unnecessary delays.
Take all safety precautions to avoid damages
What makes relocating into a high-rise flat difficult is the fact that there are so many corners and doorways you need to pass through. This means that all your belongings will most definitely at some moment or another bump into something. Therefore to avoid damages put soft padding on everything including the elevator doors. You do not want to have to pay for repainting any scratched walls also, so do the same with your furniture. Likewise, this is a good practice for your safety too. And that of the movers because like this you will avoid a lot of potential injuries. It might sound like a lot of work but in the end, you will be able to enjoy a stress-free relocation.
Reserve a parking spot and an elevator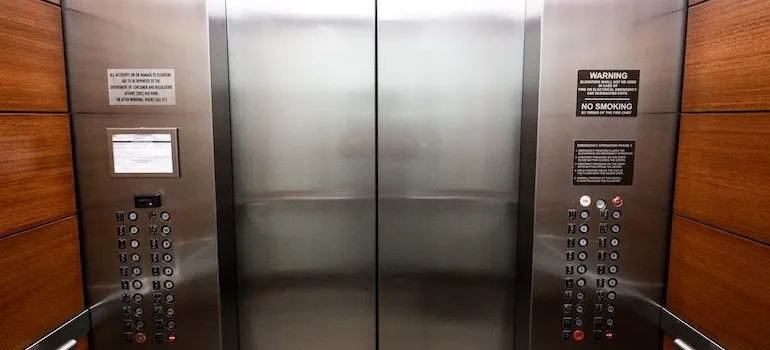 For this type of move, you will need to plan a lot of things in advance. And one of the most important ones is to book the elevator in advance. That way you will not have to wait for other people to use it. Also, you will not cause other tenants any problems for they will know in advance. So before you relocate check the building's rules and regulations and if there is a specific time when you can use it. A lot of these types of buildings have a large freight elevator that can be of huge help to you.
Likewise, you will need to make a reservation for a parking spot. Skyscrapers are usually in well-populated areas and there are never enough free spots. Talk to the building manager because he can help you find one that is closest to the building. Thus you will cut the unloading time in half and have a quicker move.
When moving into high-rise apartments make sure you have help
Like any relocation, moving into high-rise apartments is easier with help. You can always ask your friends and family to help you, however for a stress-free move in the City of Boise, it is better to do it with professional movers. They know best how to do it quickly and efficiently so that there are no damages to your belongings or the building interior. But still, you should declutter and lighten the load. Also, take all the measurements and if you see that some of your furniture will not fit, put it into a storage unit. Likewise, inform a building manager on time so that he can make the necessary arrangements. This way you will be able to do it quickly and with minimum trouble to other residents.

Everyone from the packers to the movers were awesome! They were all very professional and showed up when they were supposed to. would definitely use them again.
Let our team put together a comprehensive moving plan for you. Complete our simple free quote form or contact us at 1-208-375-0961.