Tutorial for storing furniture long-term
There is a variety of different reasons why you might decide to rent a storage unit long-term. If you have some furniture that you love but have no use for in your home at the moment, you will need a safe place to tuck it away. And you might find a suitable solution in reliable self storage Boise offers. But while it might be easy to decide on storing furniture long-term in a reliable storage unit, the process of doing it safely isn't as easy as it seems.
The truth is that there is a lot of preparation one needs to go through in order to ensure their items stay safe and sound over a long period of time. As some of the best movers in Idaho, we here at Peasley Moving & Storage know that there are a few things you absolutely must do before placing your precious furniture in storage. Don't worry – we have no problem sharing our findings with you.
Start by looking into your storage options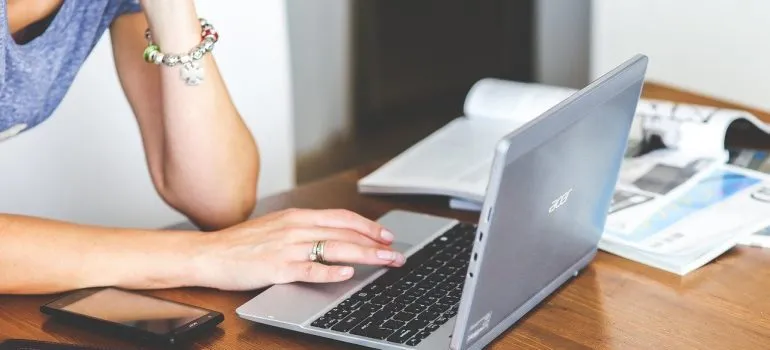 If you are completely new to the world of moving and storage, then you probably don't know much (or enough) about all things related to this topic. And that's perfectly fine – we all have our own areas of expertise. But the thing you absolutely must be aware of when storing your furniture is the fact that you have many different options at your disposal. Every storage provider will offer certain amenities that are up to you to investigate. What you want and need to get out of your storage unit is completely individual. But we can tell you that the one thing you need to ensure is finding a safe and reliable storage facility in Boise ID. It doesn't matter whether you are storing chairs, sofas, or desks – safety is imperative.
So use the tools available to you for finding a reliable storage solution. You can look into portable storage, temperature-controlled storage, commercial storage – this is completely up to you to decide. The good news is that there are companies out there, like ours, that cover a variety of needs through the services they offer.
Clean your items thoroughly
Cleaning is definitely not a favorite activity for many people. However, you can't go around this process if you have decided to store your furniture long-term. Unless you want an unpleasant odor, dust, or long-term damage in your storage unit, it's highly suggested to spend some time cleaning your items. That being said, you need to think of this process as something that is going to require more time than your usual cleaning spree.
For starters, you need to purchase the right cleaning supplies for the furniture you are planning to store. Cleaning a chair made of wood isn't the same as cleaning a fabric sofa. Thus, plenty of caution is advised if you want to avoid any damage from the wrong cleansers.
Disassemble your pieces when storing furniture long-term
Think about it – would it be easier to store an entire bed as it is or would you have an easier time when taking everything apart and storing the pieces separately? We probably all know the answer to this question. Taking furniture apart will allow you to gain more storage space and it will make it easier to carry your items from your home to the vehicle and into the storage unit.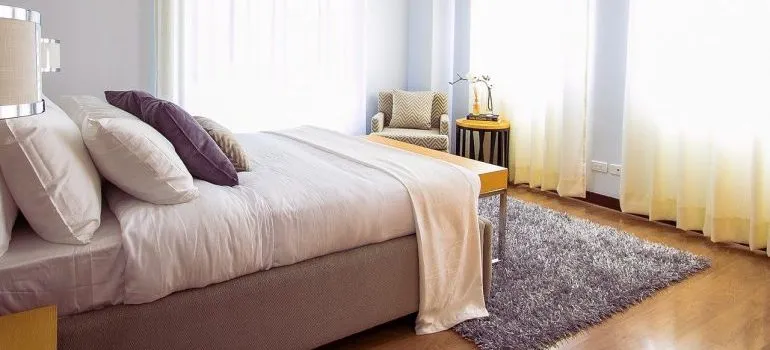 Although, you will have to memorize the disassembling process in great detail. You will be required to put those items back together once you take them out of the storage unit. Of course, there is always the option of paying for furniture installation services and having a specialized team take care of the task. But if you don't have any extra money to spare, then you have no other option but to be attentive every step of the way.
Pack your pieces for long-term storage
You have definitely taken care of a great deal of work by cleaning and disassembling your items. However, all of your hard work up until now won't mean much unless you properly pack your furniture for long-term full-service storage in Boise. Remember all of those items you have taken apart into as many pieces as possible? Well, now's the right time to wrap every piece in protective packaging.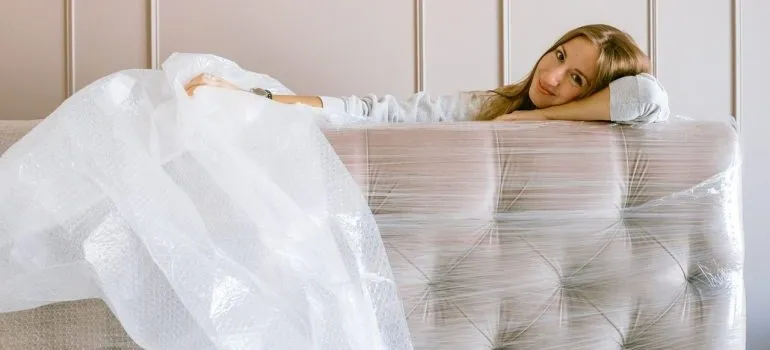 How you need to pack your items depends on many things, but it mostly depends on which types of furniture you are storing. You won't be able to pack up a sofa in quality moving boxes Boise, but you can definitely wrap it in a layer of air bubble foil. It's important to mention that you need to be extremely careful if you are storing any pieces of furniture with glass parts. Glass is extremely fragile which is why it ought to be given the attention it deserves.
Create the perfect layout
What do you think would be your first instinct once loading your furniture into the unit? You would definitely be tempted to throw everything in without much order. Most importantly, you probably wouldn't even think about one very important thing – raising your furniture off the ground. That would be a fatal mistake to make when storing your furniture long-term.
If you aren't using a temperature-controlled unit, it's always a rule of thumb to raise your furniture off the floor. Your items could easily get ruined by being placed directly on the floor. If you don't find it possible to use pallets, you can always just add a layer of cardboard to protect your items against flooding. Every action will be better than no action.

Everyone from the packers to the movers were awesome! They were all very professional and showed up when they were supposed to. would definitely use them again.
Let our team put together a comprehensive moving plan for you. Complete our simple free quote form or contact us at 1-208-375-0961.