Tips for planning a move during a crisis
Moving is hard enough when everything is working in your favor. One can only imagine how much more challenging it is to move during a financial and/or health crisis, such as the one that has been caused by the coronavirus pandemic. Embarking on a move during these times can be very scary, but that is why you have Peasley Moving & Storage at your disposal. It doesn't matter whether you are moving to Idaho, relocating to California, or moving around the corner – it will be our pleasure to make planning a move during a crisis as easy as possible. Rely on our tips to get you through these difficult and challenging times – we are more than happy to be of help.
Five essential tips for planning a move during a crisis
The truth is that your upcoming move will significantly differ from any other relocation you might have gone through in the past. And that's something all professional movers Boise will tell you as soon as you hire them. However, just because it will be more challenging doesn't mean that it can't be done. Here are five things to keep in mind if you are striving for a successful and safe relocation during a crisis.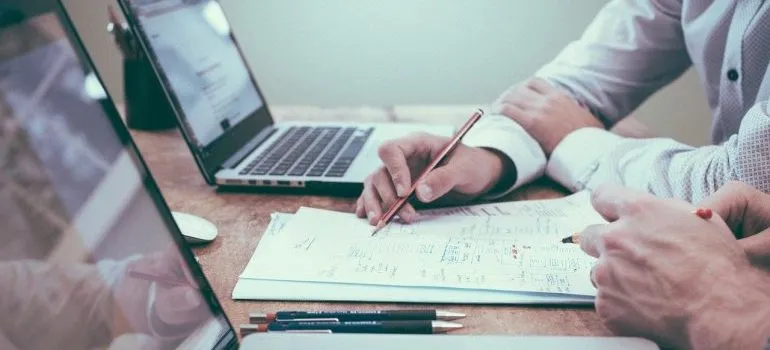 1. Give yourself plenty of time
The very first thing you need to do is start planning your move with plenty of time to spare. Every relocation requires a lot of your time and energy, but this is particularly important when moving during a crisis. The reason for this is simple – besides having to take care of regular moving tasks, such as shopping for the best moving boxes Boise and packing your items for relocation, you will also have to handle the extra measures of protection that are a must during the pandemic. 
We can't tell you how much time is enough to properly plan and execute your move. That depends on many different variables. But what we can tell you is that you can't go wrong by handling your move two months before the day of the move. That should be enough for you to handle all of your tasks without causing yourself any additional stress.
2. When planning a move during a crisis, it's all about gathering the right supplies
If you are planning to move during the coronavirus pandemic, then you must know that you are going to need additional supplies. Not only will you have to buy disinfectants and masks for your entire family, but you will also have to ensure your movers have enough of those supplies. Unfortunately, that's just the tip of the iceberg when it comes to all the supplies you need to gather for your upcoming move. You are, after all, going through a residential move to/from Boise. And that means you will have to secure plenty of moving and packing materials.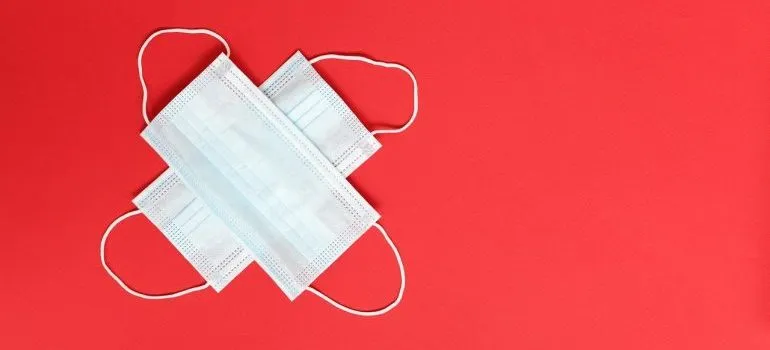 One of the best tips we can give you when moving during a crisis is to buy more packing supplies than you think you will need. You can always repurpose some of your cardboard boxes, but you will have to go through the extra hassle if you don't have enough of them.
3. Donate your items and make it easier on you while helping others
Every crisis is usually accompanied by a financial one for a majority of households. If you were lucky enough not to be financially affected by the coronavirus pandemic, there's one more reason for helping someone that was. Plus – by donating your unwanted items, you would be doing yourself a favor, as well.
It is a well-known fact that you should declutter your house before moving to a new location. Those items that you decide to leave behind can be donated, sold, or thrown out. So by donating your items, you will pay less for a move as you will have fewer items to transport, and you will manage to save plenty of time that you would otherwise spend on packing. That's a win-win situation right there.
Be extra mindful of the fact that you will first have to check all pandemic procedures at donation sites. You might not be able to simply show up with your items on the backseat or in the trunk of your car.
4. Plan to have a contactless move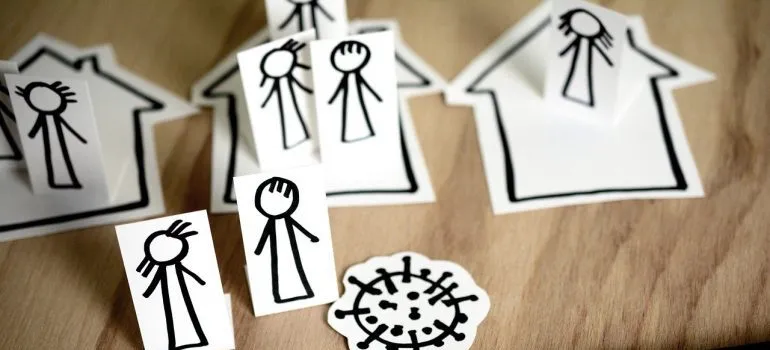 There is one thing we have been abiding by in the year 2020 – all non-essential contact should be reduced. Even though it will be much harder to have a contactless move than a regular one, there are still many things you could do to make it happen.
Have a designated room where you and your family members will wait while the movers are in your home. 
Leave all the doors open so your local movers Boise can come in without your help. 
Ask for moving quotes online as opposed to scheduling an on-site estimate. 
Finally, don't forget to wear a mask and wash your hands after every contact with another person. Hand sanitizer is great, but it is not a substitute for hot water and soap.
5. Monitor the situation and make proper adjustments
These times of crisis are very unpredictable. If you are planning a move during a crisis, you need to be ready to adjust to the situation at all times. Be wary of the fact that if you or any of your family members develop any symptoms of COVID-19, you will have to postpone your relocation. After all, the safety of your family and everyone involved in the relocation takes precedence over the day of your move. So, don't forget to monitor the situation closely and make any necessary adjustments.
Be sure to go through our COVID-19 statement, to explore the measures that moving companies take to ensure the safety of you, your family, and your belongings.

Everyone from the packers to the movers were awesome! They were all very professional and showed up when they were supposed to. would definitely use them again.
Let our team put together a comprehensive moving plan for you. Complete our simple free quote form or contact us at 1-208-375-0961.