Tips for moving your pet terrarium
Many people think that moving a reptile is the same as moving a goldfish – just place it in a designated container, pack the rest, and move, right? Unfortunately, it's not that easy. Unlike fish tanks, pet terrariums shouldn't be taken apart and that is what makes things harder than they appear. So, if you are thinking about moving your pet terrarium, it is important to not take this task lightly. But don't worry, one of the best moving companies Boise has got you covered. Right in this guide, you will learn how to move your terrarium quickly as well as learn how to avoid the many challenges of moving with a pet to another place.
The main challenges of moving a pet terrarium to another place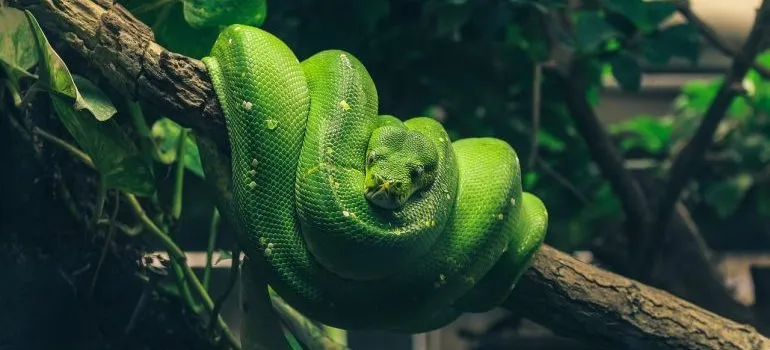 Thinking that moving a pet terrarium doesn't require any special preparation is a big mistake. And counting on your moving company to handle this sensitive task for you is an even bigger mistake. Even full-service moving companies have lines that they won't cross and relocating an animal falls under that category. Every move comes with a set of challenges, especially the one that includes moving a pet. You need to move a living thing and that should be a good enough reason for taking the relocation process seriously.
Terrariums are fragile and need to be handled with extra care. You need to hire professionals and some quality packing supplies to keep it safe and secure throughout the move.
Your pet needs to be kept in special conditions during the move. If there is a lizard, snake, or spider inside our terrarium, you will need to transport it separately from the terrarium. And, you are going to need a travel container of the highest quality.
These are the things you will need to keep in mind when you start to plan your relocation. Everything needs to be organized properly, you can't just place the entire terrarium in a heated storage Boise container until the end of the move and hope for the best. Remember, a well-through-out plan keeps problems away.
Is moving a pet terrarium the same as moving plants?
If this won't be your first relocation, then you probably already know that moving indoor plants can be challenging. Since most terrariums have plants, it's perfectly normal to ask whether moving your pet terrarium will be the same as moving houseplants.
Some houseplants require special conditions and need to be kept in a temperature-controlled environment during the move. In addition to this, they are very fragile and can get damaged easily. Well, the same goes for plants inside your terrarium. So, you need to think about them as well as the animal.
You should think of a terrarium as a small garden and look for ways of moving it in a way that won't disrupt this tiny environment. You can speed up the moving process by getting informed about the type of plants you have and by learning what are the best conditions for them. Do this ahead of time and you will know how to organize the move quickly.
Crucial steps for moving a pet terrarium successfully
So, what is the best way of moving a terrarium o another place? Since it's so fragile, is it even possible to move it successfully? Yes, it is, and in the following text, we are going to mention steps that are crucial for a successful move. Here is what you should do when moving your pet terrarium.
Place your pet in a separate travel container
Apart from getting packing supplies Boise for the stuff you plan to relocate, you will also need to find a proper travel container for your pet. You can't just place it in a cardboard box and load it into the moving truck. Don't even think about doing this. Your pet falls under your care and should, therefore, be handled by you during the move.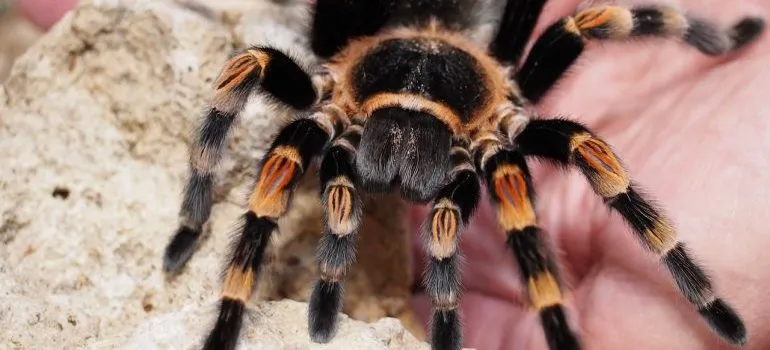 You will need a container with enough oxygen and space, but it also needs to be safe. You don't want to deal with the snake or spider on the run on the day of your relocation. So, make sure to buy a container that's designed for transporting reptiles and other crawlers. If you are moving just a couple of blocks away, you can keep your pet inside the terrarium but you will need to seal it properly.
Remove all loose parts
Whether you will keep your pet inside the terrarium or place it in a separate container, make sure to remove any loose parts. Avoid doing this and you will end up with damaged parts inside your terrarium.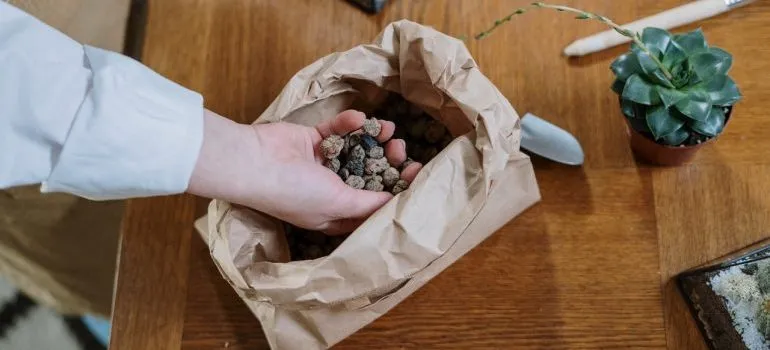 Here are some of the things you will need to remove and pack separately:
Food and water bowls,
Rocks and branches,
Heat rocks and lights, and
Loose decoration
Place these items in a separate container and wrap them with plastic wrapping if they are fragile. Add some cushioning materials to the box as well.
Pack your terrarium for the move
So, you've removed your pet and every loose part…  now what? Now it's time to pack the entire structure.  As we've already mentioned, terrariums are very fragile and need to be moved with extra care.
The important thing is that you shouldn't remove your plants. Move them and you will put them at risk. Also, if you have a pond inside your terrarium, drain it before packing.
Once you take care of those things, you should wrap the entire terrarium with plastic wrapping. Not only will this protect your terrarium from physical damage, but it will also serve as insulation and keep your plants from freezing. 
Make sure to notify your movers that you have a pet terrarium and that they need to be very careful when moving it. One last tip – when lifting and moving your pet terrarium, make sure to lift it from the bottom and not from the sides.
Setting up your pet terrarium after the move
If your move is finally over, congrats! But, before you start treating post-moving exhaustion, there is one more thing you will need to take care of – setting up a terrarium. To do this, you will first need to make sure that the room where your terrarium is going to be, is of the right temperature.
Unwrap your terrarium and check to see if there is any damage. If everything is okay, unpack the box with the loose parts you removed before the move. Arrange everything as it was before the relocation and don't forget to check if temperature and humidity levels are okay for your pet. Release your pet directly into the terrarium and you're done.

Everyone from the packers to the movers were awesome! They were all very professional and showed up when they were supposed to. would definitely use them again.
Let our team put together a comprehensive moving plan for you. Complete our simple free quote form or contact us at 1-208-375-0961.