Tips for moving while feeling sick
Relocation is such an adventurous time in your life! It comes with much excitement, but also with many tasks and stress. Add to that some big emotions that often come up and it sounds like a recipe for a disaster. We are here to calm you down and to say to you that this doesn't have to be your experience. If you find yourself a good professional moving company to help you, you will have an exactly different experience. So start looking for an experienced moving company from the area where you live. If that is Boise, look for the best Boise moving and storage company you can. Once you have support like that, you will be able to manage anything, even unexpected things that can happen, like moving while feeling sick.
Finding the right movers
Finding the right moving company for yourself can be very tricky. Moving industry is getting bigger and you want to have the best ones by your side. So skip on hiring amateur moving companies. You might pay less, but you won't be able to count on full support. And the last thing you want is to learn on a moving day that they don't have the right equipment. When you are searching for moving companies Meridian based, always pay attention to how long they are in the business.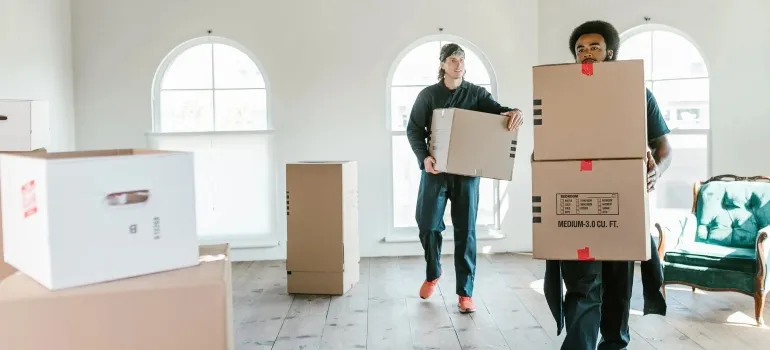 Choosing the right moving company can take time, but that investment will pay off for sure. So, don't skip reading reviews before you make the decision. Consider that you may want to use storage space for at least some time during your move. A reliable mover will know to suggest to you the right storage facility Boise ID. And this is one other piece of information that will show how experienced they are.
These pieces of advice will make moving while feeling sick bearable
We do hope that you will be able to protect yourself from moving scams. Get as much information as possible. Speaking of which, the best thing you can do is to prepare well. And even if you don't feel at your best, preparation in advance will make it all flow. Do as much as you can before your moving day. That way, even moving while sick will be not only possible but nice.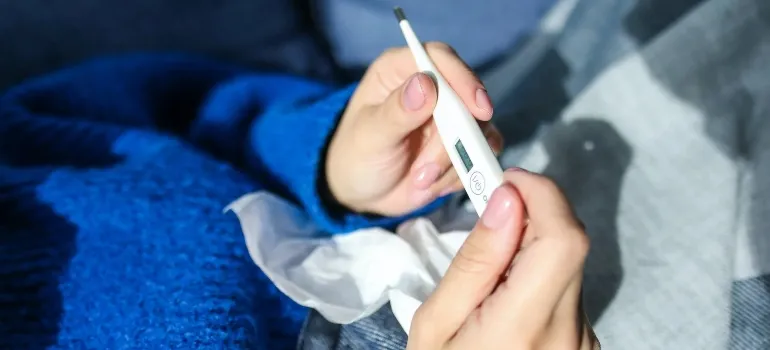 Can you postpone it?
Really, relocation is a complex action. You will have a lot to do that day. If something occurs, you should try to postpone it. The result will depend on your movers, time of the year when you are moving, the day of the week. If you are in the middle of the moving season, chances are you want be able to book another date. In that case, you will have to go with it. But it never hurts to ask.
Take any help you have
Being sick can really slow down and change everything for you. And don't hesitate to call some reinforcements. Call a friend or a family member who'll be willing to oversee the moving operation instead of you. Even if you are able to be present, having spare pair of hands will only be helpful. Because you are not able to predict your exact condition on that day. And the job will have to be done.
Let your movers do the heavy lifting
If you were smart enough to hire trustworthy movers, you can relax and let them do their jobs. Many people feel bad if they just sit on the side and let them do the work. So people have a tendency to try to help. And often, your best intentions can slow down the process. Because let's face it: you don't know how you should do it. And you have well-trained professionals who are there for you and are the most efficient if they do it by themselves. So, be smart and move out of their way.
Rest somewhere if possible
If that is possible, the best thing to do is to go to your neighbors and take a rest. Your movers will need some time to load the truck. And they know what they should do. Especially if you already left a friend or a family member there to oversee the whole thing. Taking some quiet time will be so beneficial for you if you are moving while sick.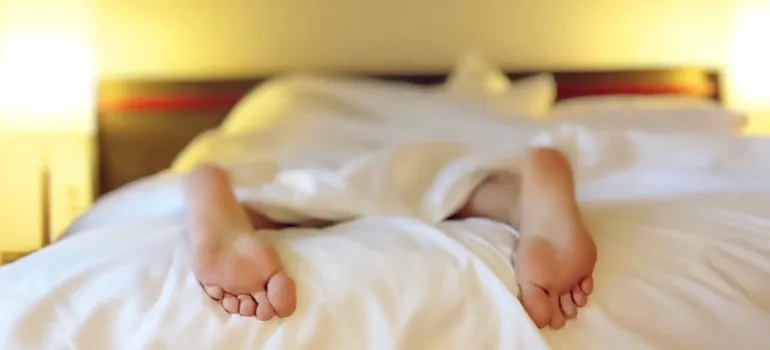 Take good care of yourself
We all know that moving is so full of many tasks. You can write down your timeline on a moving day and also delegate at least some of those tasks to people who are able to jump in and help you. Set aside those thoughts that you are the only one who can handle the situation. Understand that you are not in the best position if you don't feel well. So just let it go and take care of yourself.
Those many tasks shouldn't be the excuse to skip taking care of yourself.  More than ever, you need that. Because you will have some things to do even after the move. So don't skip your meals. Take as many fruits and vitamins as possible. And don't forget to stay hydrated for the whole day. Always have a bottle of water by your side.
Moving while feeling sick is not the best thing to do, but it is possible
We gave you some tips on moving while feeling sick. This really is far from an ideal situation. Whatever you have to do, you know it is much harder if you don't feel well. But if your movers can't offer you any other day to reschedule it, take what you have. You can go through this. But take every help possible. Delegate all the tasks you can to other people who are able to come and give a hand. Let your movers do their magic. Sleep well the day before the moving day. Sleeping when sick is so important for recovery. So plan ahead to have at least a few days to rest after you relocate to your new home.

Everyone from the packers to the movers were awesome! They were all very professional and showed up when they were supposed to. would definitely use them again.
Let our team put together a comprehensive moving plan for you. Complete our simple free quote form or contact us at 1-208-375-0961.