Things to get rid of before moving away
Is your moving day getting closer? If that's the case, you better start preparing for it as soon as possible. Apart from gathering packing supplies, looking for the best moving companies Boise and making a checklist, you will need to do one more thing – declutter. Decluttering is an important step that simply needs to be done before the move because there really is no point in moving everything you own. To prove this, we have written a guide on the importance of decluttering and listed the most important things to get rid of before moving away. So, make sure to keep reading if you want to learn more about this matter.
Why should you get rid of some things before the move?
We have noticed that many people underestimate the importance of decluttering. Whether it's because it can be overwhelming sometimes or because it requires a lot of time, we all try to avoid decluttering before the move. Given the fact that organizing the entire relocation isn't the simplest thing to do, we have to say that we understand why some don't want to add decluttering to their moving checklist. However, this is something you will want to do whether you are moving locally or to another country with Idaho international movers.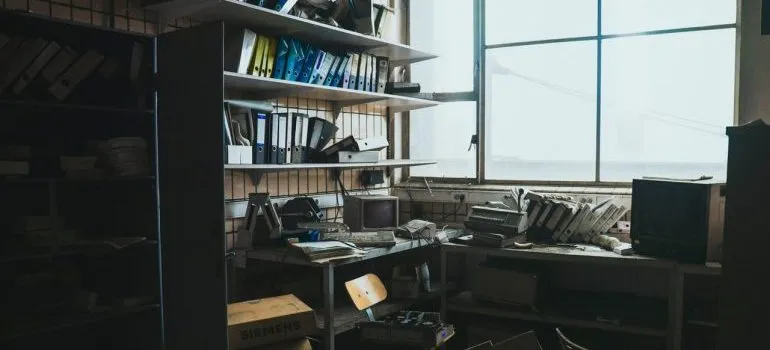 Still not convinced? If so, here are only some of the reasons why you need to get rid of some things before moving away:
Packing will be faster and easier. By getting rid of the stuff you don't need, you will manage to pack in no time because you will have fewer items to pack.
Your relocation won't be as expensive. The fewer items you move, the cheaper your relocation will be.
You will get the chance to help other people. Decluttering doesn't mean you have to throw away the stuff that you don't wan't/need to move. Only damaged items should be thrown away. The rest, you can give to some of your friends or donate to people in need.
You could even earn a buck or two. If you have some cool or unique pieces, try selling them. You can organize a yard sale or simply try your luck online.
5 groups of things you need to get rid of before moving away
Now that you know why you need to declutter before the move, let's take a look at 5 groups of things to get rid of before moving away. The following text should give you an idea of what items shouldn't be moved. You can use it as inspiration and create a list that suits you better.
#1: Items you are not using anymore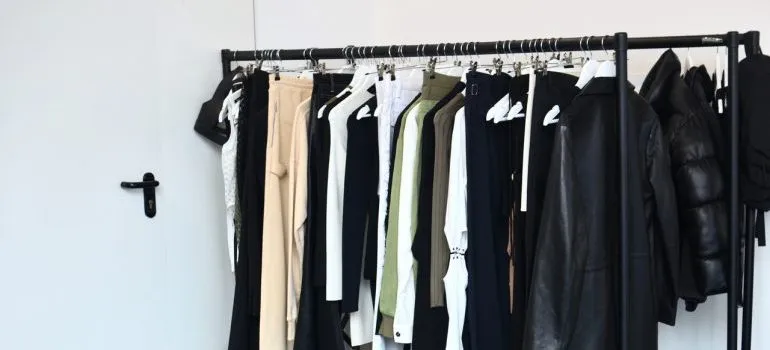 Do you still have all those old sweatshirts from your high school and college days? And what about those pants you are keeping just because they were once your favorite? You're not using them anymore, so why do you still keep them? These pieces only create clutter and take up space in your home.
Instead of asking movers Nampa ID to pack those items, get rid of them! Remember, you don't need to throw them away. There are many different options, just go for the one you like the most. It's as simple as that.
#2: Broken or damaged items
We all have items in our homes that we don't want to throw away even though they are broken or damaged beyond repair. It's really silly how we get attached to our possessions so easily.
You should ask yourself whether you really need a broken piece in your new home? Wouldn't it be better to buy something new instead of moving old and damaged furniture? Instead of spending extra money on moving damaged items, buy something new after you relocate.
#3: Expired items
One of the things you will need to do before the move is to go through all of your stuff and look for expired ones. Make-up, food, chemicals… check every label. Using these items can be really dangerous so you should throw them away instead of moving them with you. Just make sure to handle household hazardous waste properly. They need to be handled with extra care.
#4: Duplicates and stuff you have too much of
Yes, duplicates are also one of the things to get rid of before moving away. This is especially important when you are moving to a smaller home. Duplicates will only create clutter in your new home and occupy too much space. Do you even need that much stuff?
#5: Items that won't fit or go well with your new home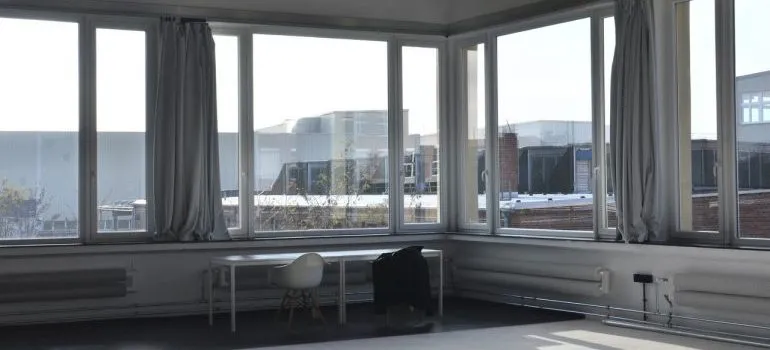 Before moving big pieces of furniture, it is important to measure the new home just to make sure you have enough room for them. Not doing this is one of the biggest moving mistakes. Big pieces of furniture need to be disassembled and then re-assembled and movers can charge you extra for these services. It would be really bad to pay for disassembling and moving a piece of furniture just to later realize there's not enough room for it in your new home. To avoid unnecessary expenses, measure everything twice.
Simple and quick tips for getting rid of things before moving away
So, those were the things you need to get rid of before moving away. To make decluttering easier for you and to speed up the moving process, we've listed a couple of tips and tricks that will most definitely be of use to you.
You need a system. It would be best to declutter one room at a time.
Keep things organized. Create three piles – one for the items you want to move, one for the items you want to throw away, and one for the items you want to donate/sell.
Find help. Decluttering can be really tiring and overwhelming. So, you'll need all the help you can get. Call in the troops and you will declutter your home in next to no time.

Everyone from the packers to the movers were awesome! They were all very professional and showed up when they were supposed to. would definitely use them again.
Let our team put together a comprehensive moving plan for you. Complete our simple free quote form or contact us at 1-208-375-0961.