The role of moving in major life transitions
Life transitions are not mere coincidences. Instead, they're pivotal moments guiding our growth, shaping our character. Moving from one place to another often coincides with these milestones, acting as a physical manifestation of change. At the same time, we are welcoming new environments, experiences, and possibilities. Hence, you should not be concerned with the role of moving in major life transitions. Instead, partner with Peasley Moving & Storage ID  and embrace it. It can propel you toward a richer, more nuanced lifestyle.
Changing Your Place of Residence for Education
Uprooting oneself to the pursuit of knowledge isn't merely a change in geography. Each new academic setting serves as a diverse ecosystem, nurturing minds with its unique blend of culture, teaching philosophies, and learning opportunities.
The Benefits of Pursuing Higher Education
Moving for college or higher education offers a chance to immerse in a new culture, broadening your worldview as you interact with individuals from varied backgrounds. This relocation also introduces you to new disciplines, research opportunities, and cutting-edge facilities that can refine your academic prowess.
There's the added benefit of a vibrant social scene, complete with sports, clubs, and events that could spark lifelong friendships. All in all, this move is a unique combination of academic enlightenment and vibrant social exploration, a launchpad for numerous future possibilities. So, once you find a suitable home for the duration of your studies, rely on the reputable moving services Boise ID offers to assist you in reaching it smoothly, safely, and quickly.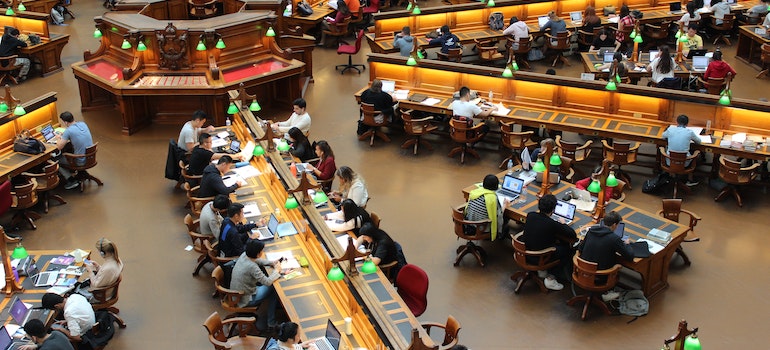 How Higher Education Shapes Your Personality
Embarking on a move to attend college or pursue higher education is like stepping onto a dynamic stage of transformation. It alters not just your physical surroundings but also the very trajectory of your life journey. The immersion into new academic landscapes, cultures, and social circles redefines your outlook. This further challenges and reshapes your perspectives. This change can foster resilience, adaptability, and self-reliance. As a result, it will teach you to navigate life's varying terrains. Therefore, a college move isn't merely a change of address. It is a catalyst that triggers your transformative phase.
The Significance of Relocating for Work
Moving for work is akin to steering you towards unexplored career landscapes. It's an opportunity to cultivate fresh skills, confront unique challenges, and cultivate relationships within a diverse professional network.
There will be many paths when career progression is in question
Relocation in the context of career progression serves as a springboard. It launches you into new areas of professional development. It is an opportunity to:
Soak up the nuances of a different business climate;
Discover novel industry trends;
Hone specific skills relevant to your new environment;
Aid in fostering a resilient mindset.
Moreover, living in a new city or state offers a chance to learn to adapt to different work cultures and expectations. It creates opportunities for leisure, networking, and cultural enrichment outside of office hours. Ultimately, it contributes to your overall professional well-being.
How Relocating Can Shape Your Professional Journey
The act of moving can function as a career accelerant, adding momentum to career changes and advancements. It facilitates exposure to new industries and markets, thus broadening one's professional scope. In certain fields, a geographical shift might bring closer proximity to industry hubs. Further, it can offer accelerated growth prospects.
This relocation can also provide the opportunity to establish a strong professional network, an asset often instrumental in career progression. It is especially the case if you are expanding your operations or relocating your office. In such situations, you can rely on some of the finest commercial movers Boise offers to ease and speed up the transition. Consequently, while moving for work might seem challenging, it can prove to be a strategic step. It can pave the path towards a diversified career portfolio and open up avenues for professional elevation.
Embracing the Power of Love and Family: How Moving Can Enrich Your Lif
Relocating for love or family is a voyage charted by the heart, where miles traveled reflect the depth of our attachments. It's a relocation marking an investment in nurturing relationships, building shared memories, and laying the foundation for a collective future.
Ensuring the Right Decision for Your Heart and Future
When moving for love, especially with a partner, it's crucial to consider factors like compatibility in lifestyle, shared responsibilities, and mutual adaptation to the new environment. This move can foster a deeper bond, as navigating through the challenges and joys of a new place together strengthens your partnership. Moreover, such a relocation often serves as an opportunity to build a home that reflects your shared tastes and values. If you want to relocate to a different country, you can be sure that Idaho international movers will help you. Thus, moving for love while demanding compromise and coordination can also cultivate a rewarding life of shared adventures and enduring companionship.
The Rewards of Moving for a Loved One's Needs
Relocating for the family typically involves significant considerations. Balancing individual aspirations with family needs and adjusting to potential changes in lifestyle or culture is crucial. However, the rewards can be deeply fulfilling. The proximity to loved ones can fortify familial bonds, creating a sense of belonging and support that's often invaluable. Of course, if you are moving locally, you will still get to see your friends regularly. Some of the most reputable local movers Boise offers will make sure everything runs smoothly. In many cases, this move can also foster a sense of continuity and shared history.
Retire to a Thrilling Future: Why Your Golden Years May Be More Exciting Elsewhere
Retirement relocation is like embarking on a well-deserved voyage after years of diligent navigation. It is a step into a landscape of tranquility and leisure. It's an opportunity to tailor your environment to the rhythm of your golden years. Feel free to prioritize comfort, accessibility, and, perhaps, a dream location that has beckoned for years.
The Benefits of Relocation for Your Retirement
Moving in the transition to retirement can be viewed as an active step towards curating the retirement lifestyle you envision. This relocation often signifies a shift from a career-oriented lifestyle to one that prioritizes personal interests, hobbies, and relaxation. The act of moving can be a rewarding project in itself.
It offers the opportunity to declutter, downsize, or create a living space that caters to your newfound freedom and time. Moreover, a fresh environment can stimulate the exploration of new social circles and activities, fostering a vibrant and engaging retired life. Hence, the role of moving in major life transitions is pivotal in shaping your retirement years.
 How Your Choice of Location Influences the Quality of Retirement Life
The choice of relocation in retirement can significantly sculpt the quality of one's golden years. An ideal location might be a place with a desirable climate, abundant recreational activities, and access to excellent healthcare facilities. Additionally, a community with a thriving senior population could offer the chance for social interaction and shared experiences.
Choosing a city with a lower cost of living could also enhance financial stability, allowing for a more relaxed lifestyle. Hence, thoughtful choice in relocation serves as a roadmap guiding retirees towards a fulfilling, active, and comfortable life after transition. Also, there is no need to worry about the safety of your items as trustworthy freight shipping Boise services are of premium quality.
Embracing Change for Personal Growth: The Endless Possibilities of Relocating
Relocating for personal growth leads to deeper self-discovery. This journey of transformation and adaptation point you beyond your comfort zone, where new surroundings pave the way for growth. Hence, relocating as a strategy for personal reinvention involves the challenges of adapting to an unfamiliar environment. It often propels introspection and resilience, fortifying your inner core.
Simultaneously, the joys of exploring novel surroundings stimulate curiosity and openness, enhancing your worldview. Thus, this journey of reinvention serves as a doorway to the many-layered exploration of self and the world around you. So, if you decide to move to a different state to reach your goal, some of the finest interstate movers Boise offers will be there to assist you.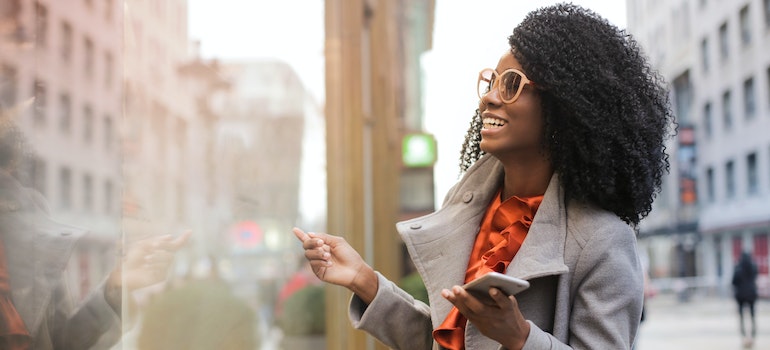 How Relocating Facilitates Navigating Life's Various Milestones
Following significant life events, relocating can serve as a concrete step towards a fresh start, reflecting internal transformations. It represents an adaptation to life's shifts and is guided by personal growth.
Rejuvenating Through Relocation: The Healing Impact After Challenging Times
In the aftermath of significant life events like a divorce or loss, moving can play a pivotal role in the healing process. And some of the best residential movers Boise has to offer will be more than happy to help you relocate quickly and effortlessly. Such relocation becomes a cathartic exercise, an opportunity to part with old memories and create space for new experiences.
Relocating to a new environment can offer a soothing sense of renewal, granting the opportunity to establish new routines free from the burdens of the past. While the prospect of moving may appear intimidating, it also fosters resilience and autonomy, transforming the act of starting anew into a source of inner strength. Beyond just a change of place, relocation becomes a therapeutic journey toward rejuvenation and personal growth.
Revitalizing Your Life: Embracing New Energy through Relocation
Changing one's environment during recovery or healing can be a powerful therapeutic tool. This shift, beyond altering physical spaces, can transform emotional landscapes, infusing fresh energy into the healing process. A new location further away may offer soothing natural elements, serene views, or vibrant community spaces that enhance well-being. You can be sure that some of the most dependable long distance movers Boise offers are going to be by your side every step of the way.
The process of setting up a new home can serve as a mindful activity. It can provide a sense of accomplishment and control during times of emotional upheaval. Furthermore, the opportunity to establish new routines in this revitalized setting can contribute to a sense of normalcy and progress. Thus, changing environments can function as a therapeutic ally, facilitating a more holistic healing journey.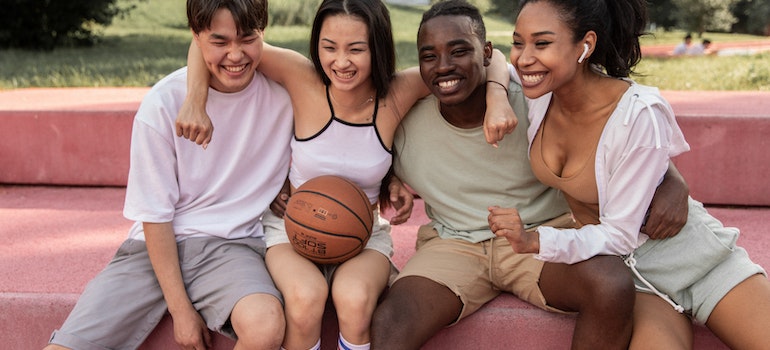 Understanding the Effects of Moving on Mental Well-being
Psychological adjustment to a new place during life transitions can be akin to mastering a new language. It requires patience, practice, and an open mind. The process can be overwhelming, as the familiar is replaced with the unfamiliar, often invoking feelings of nostalgia and disorientation. However, these emotions can be managed effectively:
Maintaining a regular routine can provide a sense of stability amidst the chaos of change.
Connecting with the new community, whether it's joining local groups or participating in social events, can help alleviate feelings of isolation.
Exploring your new surroundings can also foster a sense of belonging and familiarity over time. Moreover, it's important to allow oneself to experience the full range of emotions during this transition, understanding that it's part of the process. Lastly, maintaining communication with loved ones from your previous location can provide emotional support during this challenging time.
Moving, despite seeming overwhelming, stands as an influential companion to life's transitions. Be it for education, career progression, love, family, retirement, personal growth, or in the aftermath of significant life events, each move presents a unique canvas of experiences. It's a journey that fosters resilience, adaptability, and self-discovery, taking us beyond mere geographical shifts to explore new internal landscapes. Ultimately, the role of moving in major life transitions is to serve as a first step forward in a complex, enriching, and diverse life journey.

Everyone from the packers to the movers were awesome! They were all very professional and showed up when they were supposed to. would definitely use them again.
Let our team put together a comprehensive moving plan for you. Complete our simple free quote form or contact us at 1-208-375-0961.