The advantages of well-established moving businesses
Organizing a move to a new home is rarely a simple and easy task. In fact, it can be one of the most stressful and complex tasks you will ever have to do (depending on the specific circumstances of your move). There are simply so many things that you need to think about and do from choosing the perfect moving date, to planning the whole packing process, to dealing with all the paperwork, etc. that it is no wonder people can get really anxious when going through this whole process. That is why the concept of moving companies has come to life and is now such a large industry. Having a moving company such as one of the Idaho moving companies by your side during a move is simply how moves are done these days. But what are exactly the advantages of well-established moving businesses and moving companies in general? 
Moving companies are the key piece of the moving puzzle for a good reason 
First of all, let us get something out of the way – Not hiring a moving company to help you with your move is simply ludicrous. Moving to a new home takes, much more often than not, a lot of time and mental effort. It also takes a lot of physical effort to do the entire move. Now, most of the things that need to be done during a move, require your involvement. Dealing with the landlord (old and new), moving children's papers to their new school, canceling all the subscriptions, etc, all require your time in some way.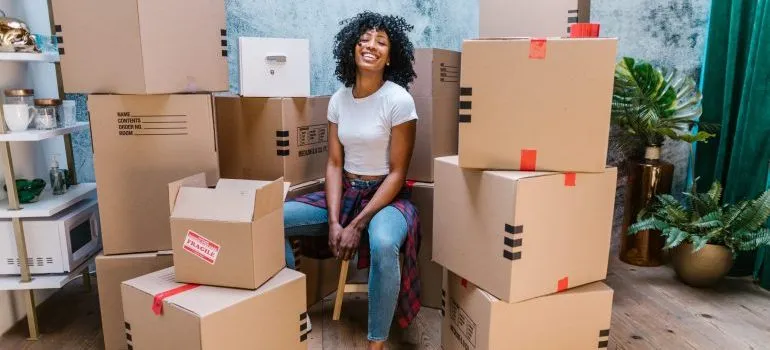 The physical part of the move, luckily, does not. Hiring professionals such as the freight companies Idaho offers enables you to focus your energy on other tasks. At least when it comes to this aspect of the move, which is really important. Many people out there downplay the impact of moving companies, but they are terribly wrong. Knowing that there is someone else who is going to do all the carrying and grunt-work is so relieving.
So, what are the advantages of well-established moving businesses? 
The only thing worse than not hiring a reliable moving company is hiring a bad moving company. Moving companies are there to make your life easier and moving to a new home simpler. However, it is important to hire quality movers instead of shady ones. There are, of course, newer moving companies out there that offer top quality services. But going with a proven, experienced moving company is always a safer option. Here are the chief advantages of well-established moving businesses:
They can provide you with a variety of moving services
Throughout the years, the moving industry has evolved a lot. While the central part of their job remains the same, they have specialized in other types of services as well. They have different ways of approaching different types of moves, such as residential and commercial. Some specialize in moving over a longer distance. Others have mastered interstate and overseas moves. Companies that have been there for a few decades know all the secrets of the trade and can help you with everything regarding your move. If you are in need of safe business storage, or packing services, instead of just the traditional part, then you need to find one of these companies.   
They can protect your belongings better than you
Well-established moving companies have teams of well-trained people who know their jobs. So, once they come to your home, you can count on them to deliver top-level services. It would be smart to hire them to pack your belongings instead of just moving them. They know how to do this in the safest way possible. Packing is the most sensitive part of any move, as your belongings require proper protection and handling. 
They save you time, money, and mental energy
By hiring a professional, well-established moving company to do your moving for you, you will do yourself a huge service. Firstly, as we have mentioned, you will spare yourself the trouble of doing this part of the move on your own. This will allow you to use your mental energy on other, more delicate tasks. Another thing that people often forget is just having the peace of mind in knowing that professionals are doing the hard part for you.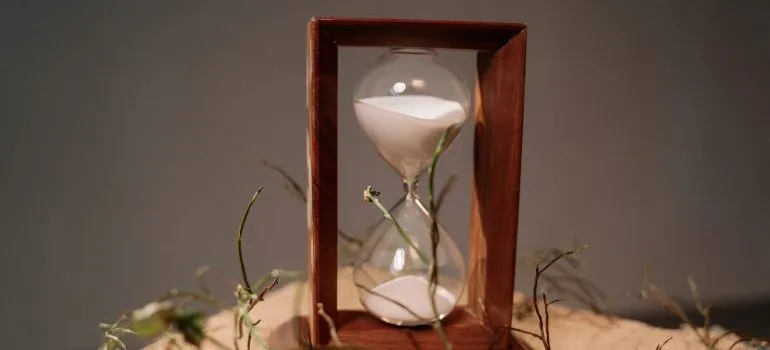 Not having to worry about this part of the move is really invaluable. Secondly, having reliable movers by your side can spare you or someone else getting hurt during the process. Handling bulky furniture can be quite dangerous, so it is best to let the pros do it. Thirdly, you can actually save some money and, more importantly, time as movers will bring all the necessary tools and equipment with them, so you won't have to go about buying boxes, packing paper, etc, and they will be the ones doing the packing, which leaves you with extra spare time to do other things. 
Make sure to hire the movers on time! 
One of the biggest mistakes people make when planning a move is that they do not hire the movers on time. Weeks go by, and other things take precedence, and suddenly the move is in two weeks. You try to book them, but there are no open slots. That is why the best way to go about this is to call the movers as soon as you have an approximate idea of a suitable moving date. The thing to remember here is that the schedules of moving companies can be quite hectic, especially during the summer. That is when the peak moving season is, and movers can be booked for weeks during the summer. So, do not postpone this, or you may miss out on a quality moving company. 

Everyone from the packers to the movers were awesome! They were all very professional and showed up when they were supposed to. would definitely use them again.
Let our team put together a comprehensive moving plan for you. Complete our simple free quote form or contact us at 1-208-375-0961.