The Advantages of Mobile Storage for Commercial Purposes
In today's fast-paced business world, mobile storage for commercial purposes emerged as a convenient and cost-effective option for Idaho businesses of all sizes. These portable storage units offer flexibility and adaptability, allowing enterprises to easily adjust their storage capacity to accommodate changing inventory levels or project requirements. Compared to traditional static storage methods, mobile storage is more accessible and convenient, with quick, on-demand access to stored items. One of the key advantages of mobile storage is its scalability, allowing Boise businesses to seamlessly expand their storage capacity as they grow. Today, our team at Peasley Moving & Storage ID will discuss ways mobile storage solutions offer businesses the freedom and convenience to optimize their storage operations, resulting in improved efficiency and cost savings.
Demonstrated Flexibility and Convenience
Mobile storage units provide businesses with the flexibility to adapt to changing storage needs. Whether it's due to seasonal fluctuations, business growth, or specific project requirements, businesses can easily modify their storage capacity by adding or removing mobile storage units. This scalability ensures optimal storage utilization and avoids the inefficiencies of underutilized or overcrowded facilities. Additionally, these storage options offer businesses quick and easy access to goods and inventory through an on-demand, door-to-door delivery and pickup system. This enhances operational efficiency, streamlines workflows, and minimizes downtime, ensuring that necessary items are available whenever needed.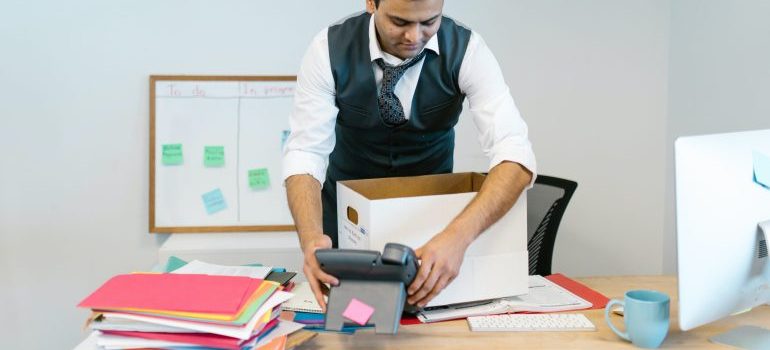 Furthermore, the portability of mobile storage units allows businesses to relocate their storage facilities as operations evolve or during relocations. Whether a business is expanding, downsizing, or moving to a new location, the portable storage Boise offers can be easily transported to the desired site. This eliminates the need for extensive infrastructure investments or leasing additional space.
By seamlessly transitioning their storage operations without disruptions, businesses can maintain continuity in their supply chains and minimize logistical challenges. The ability to relocate mobile storage units provides businesses with the flexibility to adapt to changes and optimize their storage solutions according to evolving needs, ensuring efficient and convenient storage management.
Cost-Effectiveness of Mobile Storage for Commercial Purposes
Mobile storage provides a cost-effective solution for businesses, offering various ways to save money. Firstly, the initial investment for mobile storage units is often more affordable compared to constructing or leasing a larger warehouse or off-site storage space. This eliminates the need for costly construction projects or long-term lease commitments. It allows businesses to allocate their budget more efficiently.
Additionally, when it comes to commercial moving with Boise office movers, mobile storage proves to be a cost-effective option. Instead of hiring moving services for the entirety of inventory or renting temporary storage during the transition, businesses can utilize mobile storage units that can be easily transported to the new location. This eliminates the need for multiple storage arrangements and reduces logistical expenses associated with the moving process.
Furthermore, mobile storage allows businesses to customize their storage space needs according to their specific requirements, optimizing storage costs. By adding or removing mobile storage units based on inventory levels or project demands, businesses only pay for the space they actually need. This prevents unnecessary expenses related to unused or excessive storage space. The ability to scale the storage capacity based on the business's evolving needs ensures efficient use of resources and maximizes cost-effectiveness.
Enhanced Security and Protection
Mobile storage solutions prioritize the security and protection of stored assets through various features and measures. These storage units are built with durable materials and equipped with locking mechanisms, ensuring a secure environment. The sturdy construction acts as a deterrent against theft and vandalism, offering businesses a heightened level of security for their valuable inventory and assets.
By utilizing lockable units within mobile storage solutions, businesses can further enhance protection. These secure units provide an additional barrier against unauthorized access, safeguarding inventory items and reducing the risk of theft or damage. With only authorized personnel having access to the units, businesses can maintain inventory integrity and minimize potential financial losses.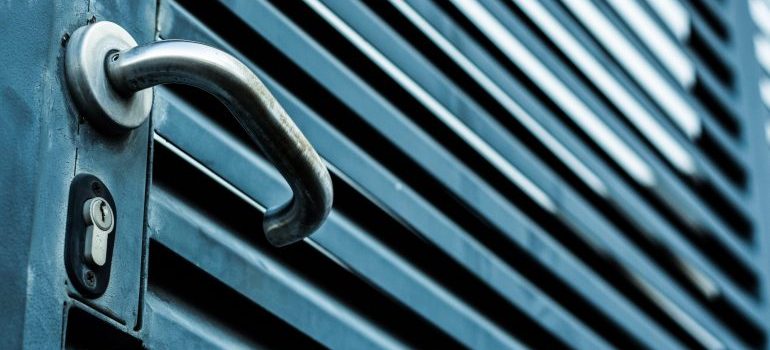 Moreover, some mobile storage units come with temperature control features within their facilities. This ensures that sensitive items are protected from extreme temperatures or environmental factors, preventing damage and preserving the quality of goods. By customizing security options based on their requirements, businesses can create a comprehensive security system within their mobile storage units, bolstering the protection of their assets and inventory.
Streamlined Inventory Management With Mobile Storage for Commercial Purposes
Mobile storage solutions offer businesses a streamlined approach to inventory management. With mobile storage units conveniently located on-site, businesses can optimize the organization and accessibility of their inventory, eliminating the need for off-site storage facilities. This is particularly beneficial during office relocations, where local movers in Boise can assist in seamlessly transferring mobile storage units to the new location.
The close proximity of mobile storage units allows for efficient inventory tracking, enabling businesses to easily monitor stock levels, conduct audits, and implement effective inventory control measures. By having inventory stored in a facility nearby, Boise businesses can reduce the time and effort required for inventory retrieval and management, enhancing overall operational efficiency.
With the assistance of Boise movers, businesses can efficiently transfer stored inventory to the new office space, ensuring a smooth transition. Storing inventory near the business premises provides added convenience, enabling businesses to respond promptly to customer orders, fulfill inventory requests efficiently, and minimize lead times. The convenience and accessibility of mobile storage units contribute to a streamlined inventory management process, optimizing tracking, organization, and retrieval for businesses during office moves and beyond.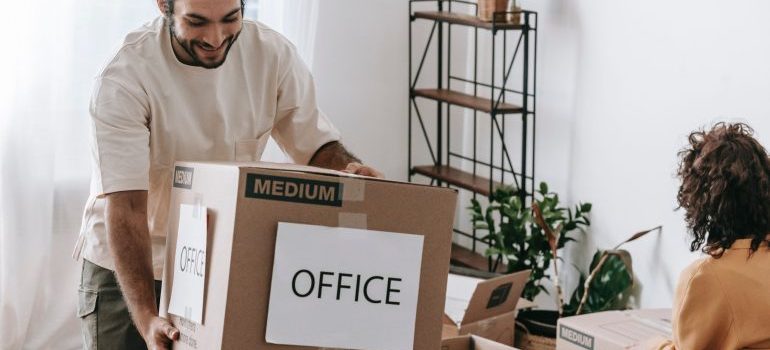 Scalability and Expansion
Mobile storage solutions offer businesses scalability and expansion opportunities. With the ability to add or remove storage units as needed, businesses can easily accommodate their growth trajectory or fluctuations in inventory. This flexibility is particularly advantageous for businesses that are planning on expanding. Mobile storage units can be efficiently loaded and moved between locations, allowing businesses to scale their storage capacity and securely transport their inventory to new destinations. This eliminates the need for long-term commitments or investing in permanent storage facilities, providing businesses with a cost-effective and adaptable solution for expanding their operations globally.
Whether it's expanding into new markets or undertaking international projects, mobile storage units offer support during peak seasons or special endeavors without the limitations of traditional storage facilities. During busy periods, businesses can quickly acquire additional mobile storage units to handle increased inventory and efficiently manage their operations. The flexibility of mobile storage solutions empowers businesses to effectively meet their storage needs and adapt to changing demands, supporting their growth and expansion initiatives on a global scale.
Temporary Storage Solutions
Mobile storage offers businesses a convenient and flexible temporary storage solution, especially during renovations, relocations, or transitional phases. When businesses need to store their inventory, equipment, or furniture temporarily, mobile storage units provide a convenient storage option. Door-to-door delivery and pickup eliminate the need for businesses to transport their belongings to storage facilities, making the storage process more efficient and minimizing disruptions to business operations. Whether it's storing merchandise during a store renovation or keeping office supplies safe during an office relocation, mobile storage units cater to the temporary storage needs of businesses.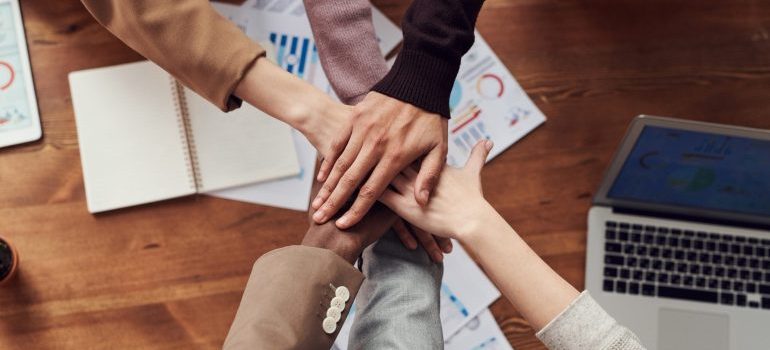 The convenience of on-site storage during renovations, relocations, or transitions cannot be overstated for commercial storage purposes. Mobile storage units can be conveniently placed near the business premises, ensuring easy access to stored items. This allows businesses to maintain their productivity and organizational efficiency by having their essential items readily available. With mobile storage, businesses can securely store their inventory, equipment, or documents without the hassle of transporting them to distant storage facilities. The convenience and accessibility of on-site mobile storage units provide businesses with a practical storage solution that supports their operations during times of change and transition.
Accessibility and Productivity of Mobile Storage for Commercial Purposes
Mobile storage units provide businesses with enhanced accessibility, ensuring that inventory and supplies are readily available on-site. By having storage units conveniently located, businesses can easily access their stored items whenever needed, eliminating the time-consuming process of searching for items or waiting for deliveries from off-site storage facilities. This easy accessibility streamlines operation and reduces disruptions, allowing employees to retrieve the required items promptly. With mobile storage, businesses can improve productivity by minimizing the time spent searching for specific products or supplies, leading to more efficient workflows and optimized operational efficiency.
Additionally, mobile storage supports just-in-time inventory management practices by allowing businesses to have the required inventory on hand when needed. This efficient inventory management approach minimizes storage costs, reduces excess stock, and optimizes inventory levels, further enhancing operational efficiency and overall productivity.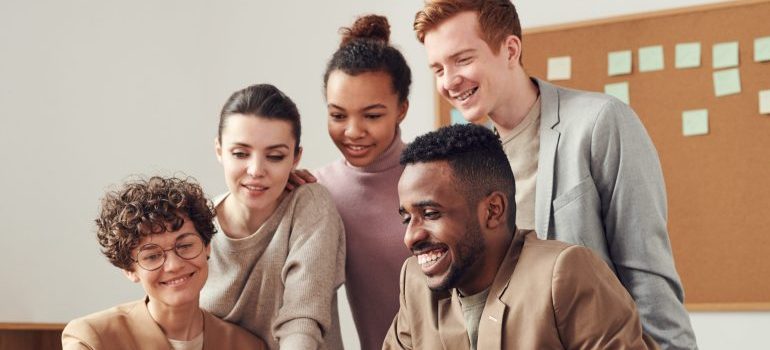 Document Archiving Benefits
Document archiving is a critical aspect of business operations, and mobile storage units offer an excellent solution for securely storing documents and archives. Here are some additional details on the advantages of using mobile storage for document archiving:
Space Optimization: Traditional document storage methods often require dedicated office space or the use of bulky filing cabinets. By utilizing mobile storage units for document archiving, businesses can free up valuable office space that would otherwise be occupied by rows of filing cabinets. This optimization of space can be particularly beneficial for small or medium-sized businesses with limited office areas.
Off-Site Storage: Storing documents off-site in mobile storage units helps protect important records in case of unforeseen events like fires, floods, or natural disasters. By having a separate, secure location for document archiving, businesses mitigate the risk of losing critical information and maintain business continuity. Additionally, off-site storage can also be advantageous for businesses that operate in multi-office or remote work environments, as it provides a centralized location for document retrieval.
Environmental Considerations of Mobile Storage for Commercial Purposes
Today, mobile storage solutions provide businesses with not only practical storage options but also environmental benefits. By opting for mobile storage, businesses can actively contribute to sustainability efforts. These storage solutions significantly reduce transportation needs and carbon emissions compared to traditional off-site storage options. With mobile storage units conveniently located nearby, businesses can eliminate the frequent transportation of goods. This reduction in transportation requirements not only saves time and resources but also minimizes the carbon footprint associated with storage practices.
Businesses can also leverage mobile storage in conjunction with furniture installation services to further enhance environmental sustainability. By utilizing these services, businesses can streamline the process of moving and installing furniture, reducing the need for additional transportation and minimizing waste generation associated with furniture relocations.
If they choose to incorporate eco-friendly practices, mobile storage facilities support a greener storage industry and provide businesses with environmentally conscious storage options. The integration of furniture installation services with mobile storage further supports sustainability efforts by optimizing furniture relocations and minimizing unnecessary transportation and waste.
Enjoy the Flexibility, Cost-Effectiveness, and Convenience of Mobile Storage
Mobile storage solutions offer businesses a range of advantages for commercial purposes. With the ability to adapt to changing storage needs and relocate units as necessary, mobile storage provides businesses with the flexibility required for evolving operations and relocations. It offers cost savings compared to traditional storage options and ensures the security of valuable assets through lockable units and additional security features.
Portable storage options enable quick and easy access to inventory, streamlining operations and enhancing productivity. The scalability of mobile storage supports business growth without long-term commitments, and streamlined inventory management processes simplify tracking and retrieval. Do consider mobile storage for commercial purposes as an efficient way to optimize storage capabilities and operational efficiency in various industries.

Everyone from the packers to the movers were awesome! They were all very professional and showed up when they were supposed to. would definitely use them again.
Let our team put together a comprehensive moving plan for you. Complete our simple free quote form or contact us at 1-208-375-0961.