Tasks for the night before your move
If you've managed to get to the night before your move, the first thing we need to do is congratulate you! Getting to this point wasn't easy as you had to go through a lot of problems, tasks, and obstacles. As much as you want to finally take a sigh of relief and relax, you aren't out of the woods just yet, even though you are close. As one of the best Idaho moving companies, we know how important it is to keep your composure this last night before the big day. Moreover, we know how crucial it is to finalize the preparations by taking care of some last-minute tasks and duties. We'll gladly tell you what they are.
Get an early start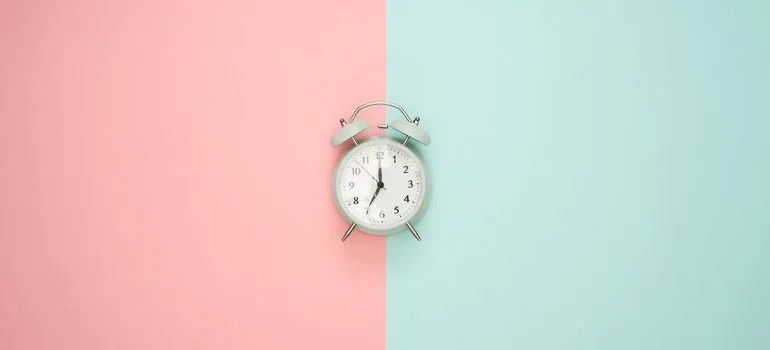 You need to keep in mind the fact that your moving day is going to be very hectic and physically demanding. It's a general rule of thumb to wake up early on the day of your move and get a good night's sleep. Since you need at least six hours of sleep (preferably more), you ought to be in bed long before midnight. That's why we suggest you don't procrastinate and start taking care of last-minute preparations late at night. You might get everything done before your team of movers Meridian ID comes, but you are not going to do yourself any good.
Pack an essentials bag the night before your move
Many people don't realize just how essential the essentials bag really is. It is the first aid kit that's going to contain every item that you are going to need during the first 24 hours in the new home. It's generally recommended that you compose an essentials bag for every member of the house. What you put in the bag is completely up to you, although there are some items that ought to have their spot in the bag:
Toothbrush and toothpaste
A roll of toilet paper
Some soap
Basic cleaning supplies
A fresh set of clothes
Of course, you also shouldn't go overboard when packing a moving essentials bag, as the word 'essentials' is imperative here. Bear in mind that you should keep this bag by your side during your Boise residential relocation. You never know when you might need to retrieve some of your items which is why they need to be at hand.
Check the timetable with your mover
It goes without saying that by now, you should have already made all of the necessary arrangements with your residential or commercial equipment movers, depending on the type of your relocation. With everything in place, all that's left for you to do now is confirm the arrangements. Give your movers a call in order to check the timetable and the time of their arrival at your property. This is the right time for you to go through your expectations once again so that you can close any gaps while there's still time. Hopefully, there won't be any gaps and you will have a short, simple, and informative chat with your movers.
Finalize the packing part of the job
Hopefully, most of your items will already be packed the night before your move. However, it's normal to have a few items left here and there. After all, you were simply too busy that you missed a few things, which is normal. That's why this is the right time to finalize the packing of those items that are left. Just remember that all of your possessions should be packed by the time your local movers in Boise come to your property. If they have to wait for you to pack something and then move it, that could result in delays and additional problems. And that's just not something that you want or need.
Get your car ready the night before your move
If you plan to drive to your new home, then you need to make sure your vehicle is ready for the journey. Your car should be clean and free of any leftover junk and clutter. Your items are going to take up a lot of space, so you don't want to lose any available space due to clutter.
Moreover, you need to ensure your tank is full and ready. Having your car stop in the middle of the road in a location unknown to you would be one of the worst things that could happen. Hopefully, you had your car inspected by a professional who confirmed that your vehicle is in top shape. That's the only way for you to be sure that your car can survive a long journey without any problems.
Let everything sink in
The last night in your old home shouldn't be all about work and no play. In fact, you ought to make taking a few minutes to yourself your task. This is the home that holds all the precious memories from the past few years, maybe even decades. Considering the fact that this is going to be the last night you spend in your home, you ought to take advantage of it. Try to finish all the last-minute preparations as soon as possible and take at least an hour to just sit and soak up the atmosphere. Whether you do that by enjoying a glass of wine, reminiscing about precious moments with your family, or just sitting in silence is completely up to you.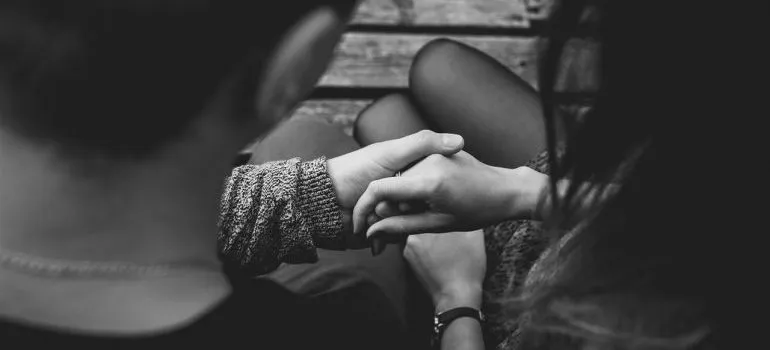 There is a good chance that the night before your move is going to be filled with some sadness. While it's completely normal to feel this way, you shouldn't let those emotions overpower you. The day that's ahead is going to be difficult, but it will mark the beginning of a brand new life. You are most likely going to love that new life that's in front.

Everyone from the packers to the movers were awesome! They were all very professional and showed up when they were supposed to. would definitely use them again.
Let our team put together a comprehensive moving plan for you. Complete our simple free quote form or contact us at 1-208-375-0961.