Storing machinery long-term – tips and tricks
When it comes to taking your machinery into storage, your main goal is for it to work properly when you take it out. Especially if you plan for your items to be stored for a longer period of time. The easiest solution for storing machinery long-term is to contact one of the Idaho moving companies and have them find you a solution and relocate your belongings. But, before that, you need to make sure that your items are ready as they can be for their stay in the storage unit. Which is exactly what we are going to be covering in this article. We will go over all the necessary steps for storing these items in a storage unit, as well as give you some tips on the process.
What is the best approach to storing machinery long-term?
Here is the list of things you will need to do, prior to storing your machinery:
Clean and dry everything before storing
Disconnect all batteries when storing machinery long-term
Don't forget to put switches in OFF position
Lubricate moving parts when storing machinery long-term
Drain the fuel
Repair machinery before storing long-term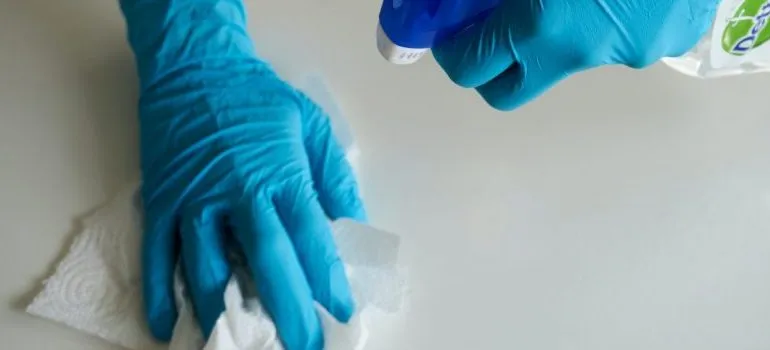 Clean and dry everything before storing
The first order of business is to ensure that your items are as clean as possible. If your belongings go into the storage unit with dirt or other particles on them, it will increase the chances of malfunction when you take them out. Also, make sure that you dry them properly, especially if you are using a door to door shipping international services.
Check your machinery for any leaks or remaining fluids and ensure that they are not there when packing them. Doing this is really important, as those fluids have a high chance of damaging your items. Feel free to seek professional assistance if you are unsure about anything.
Disconnect all batteries
The next thing you need to do is to remove all the batteries from your devices. They also pose a security risk and can wreak all sorts of havoc if something goes awry. Normally, it would not matter if you are storing your items for a couple of weeks, but the long term is another matter. You really can't take any chances with long-term storage. In fact, most heavy equipment movers make this their first priority. Removing the batteries will also reduce the chances of any accidents in transport, as well. Besides, removing the batteries is really easy and you have no excuses for not doing it. Just make sure to write down that you need to do it, or you might end up forgetting.
Don't forget to put switches in OFF position
This might seem extremely obvious but is easy to forget. Especially if you have a bad habit of unplugging your devices instead of turning them off via the switch. Whenever you are using a full service storage solution, you need to ensure that your machines will not suddenly start working if they get power. So, before you send a machine to a storage unit, do another pass of the switches. There is also the possibility of them flipping when packing, and you need to flip them back to off.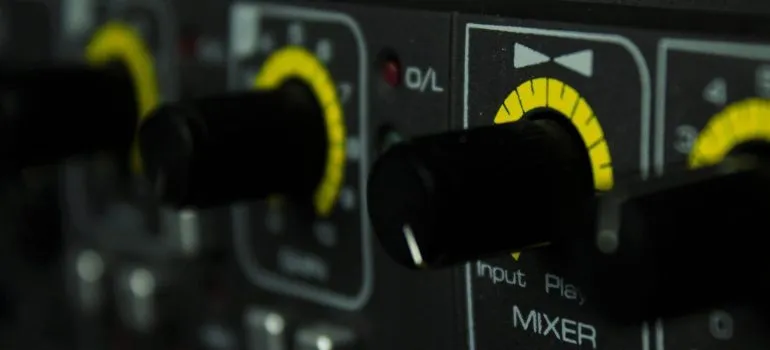 Lubricate any and all moving parts
The greatest danger to your machines is moving parts getting "crusted". In order to avoid this, apply a healthy dose of lubricant before you store them. This comes after drying them, of course. Modern lubricants are perfectly safe for storing. In fact, they are going to keep your items in optimal conditions if you apply them correctly. Avoid making lubrication mistakes and you will be fine. If you are unsure of anything, it is always best to consult professionals. Especially if your machinery is expensive. You don't want to risk any damage due to a lack of proper lubrication. It is not really as easy as "spray and pray". Or, well, it is, but that is not the preferred method of applying lubricants.
So, identify the moving parts, carefully apply lubrication, and clean all the extra leaks or spills. Doing this will provide your machinery with optimal protection.
Drain the fuel
Next up, after lubrication, switches, and batteries have been dealt with, it is time to drain all the fuel from your machines. Fuel is a highly flammable material and you simply can't store it in a storage unit. In order for you not to violate any laws (and properly protect your belongings) your machines need to be devoid of fuel. A good way to do so is to increase the usage of your machinery prior to storing them. Really use up that fuel, instead of throwing it away. Just be wary, as machinery can behave erratically if they run out of fuel mid-work. You may need to throw away a bit of fuel, after all. However, try to use up most of it if you can.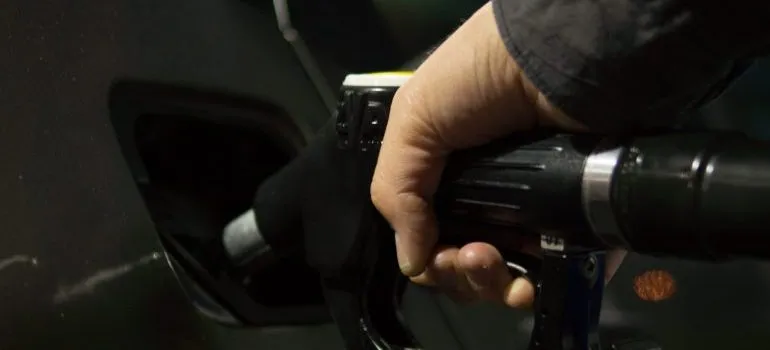 Repair machinery before storing long-term
When storing machines, you need to make sure that they work after you take them out. That no damage has been incurred, that kind of thing. Which, of course, you can't really do if your items are not working when you place them inside the unit. Therefore, it is advisable to repair all of your machines and ensure that they are in good working condition before you store them for the long term. Unless your items are really expensive to repair, this is something you really need to consider. Even so, you might think twice before storing faulty machinery. Chances are, you will end up purchasing a newer item anyway.
It is really important to follow all the steps detailed above when storing machinery long-term. Failing to do so might cause quite a bit of damage, both physical and monetary. Machines are not to be trifled with, after all, and their proper care and maintenance must be observed. If you follow these easy steps, you will be able to get years of working hours from those items yet!

Everyone from the packers to the movers were awesome! They were all very professional and showed up when they were supposed to. would definitely use them again.
Let our team put together a comprehensive moving plan for you. Complete our simple free quote form or contact us at 1-208-375-0961.