Specialized Moving Solutions in Boise: Why One Size Doesn't Fit All
In Boise, Idaho, the moving industry reflects the city's own unique character and evolving needs. As a city with a diverse population and a wide variety of businesses, the city presents a range of challenges and opportunities for relocation. This diversity underscores the importance of specialized moving solutions in Boise that meet the specific requirements of each individual or business. Whether it's a family home in the suburbs, a trendy downtown apartment, or a bustling retail store, reliable movers Boise trust can understand that each scenario demands a unique approach. Hence, this article explores why a one-size-fits-all strategy in moving services doesn't work in Idaho's capital and highlights the value of choosing a mover that recognizes and adapts to these diverse requirements.
Understanding the Relocation Needs in Boise
A city with its own distinct geographical and demographic characteristics, Boise presents various moving challenges and requirements. Understanding these factors is key to appreciating why specialized moving solutions are essential in this region.
Geographical Influences on Moving Needs
Boise's topography is varied, featuring areas like the Boise Foothills, which rise north of the city, and the flat, expansive Treasure Valley. This variation in terrain means that moving operations must be adaptable – capable of handling the steep, winding roads in the foothills and the more straightforward routes in the valley areas.
Demographic Factors
Boise's population is a dynamic mix of different age groups and lifestyles. According to the U.S. Census Bureau, as of 2021, Boise has seen a growing number of young professionals moving to the city, attracted by its emerging tech industry and quality of life. Additionally, the city is home to many families and a significant number of retirees, each group with its own specific moving needs.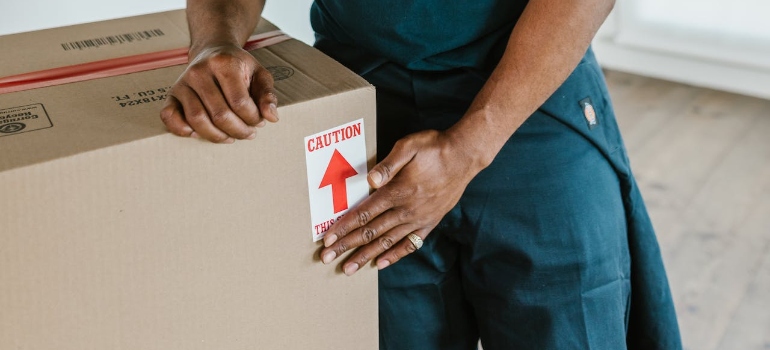 Types of Residences and Their Moving Challenges
Before discussing the types of residences, it's important to note that each type presents unique challenges:
Apartments: In areas like Downtown Boise, where apartment living is common, moving challenges include limited parking for moving trucks, navigating through narrow hallways, and using elevators or stairs.
Family Homes: Suburban areas like West Boise and Meridian are popular with families. These homes often mean moving larger volumes of belongings and furniture, requiring more manpower from Meridian movers and larger vehicles.
Rural Homes: Places like Hidden Springs and other rural areas around Boise offer more secluded living. Moves here often involve longer travel distances and potential accessibility issues for larger moving vehicles.
After considering these residence types, it's clear that each requires a different approach to moving, underscoring the need for specialized services.
Businesses in Boise and Their Moving Requirements
Boise's business landscape is as varied as its population. The city has become a hub for new startups, particularly in the tech sector, while hosting a range of traditional businesses like retail stores and warehouses. Each type of business presents unique challenges – tech companies may require the safe transport of sensitive equipment. At the same time, retail stores might need to move large volumes of stock, often requiring temporary storage solutions.
Therefore, Boise's moving needs are shaped by its unique geographical features, diverse population, and varied residential and commercial environments. This complexity demands specialized moving services in Boise ID, that are well-equipped to handle the specific challenges of each scenario.
Residential Moving vs. Commercial Moving Requirements
In Boise, the requirements for residential and commercial moving are distinctly different. Understanding these differences is crucial for anyone planning a move and considering specialized moving solutions in Boise.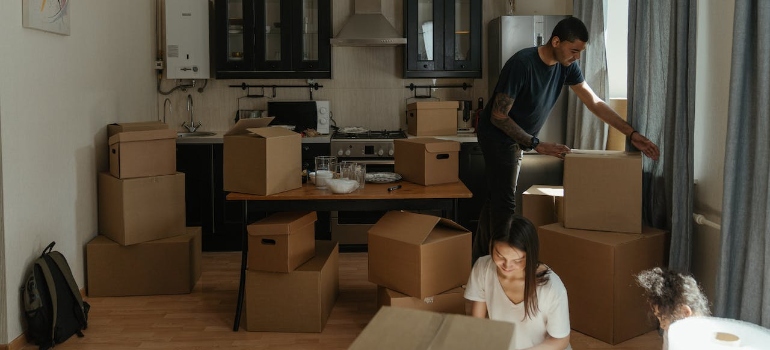 Residential Moving Needs
Residential moves in Idaho's capital vary greatly depending on the household's size and composition. Here are some key considerations:
Large Families: Moving with a large family often means a significant amount of belongings, including furniture, appliances, and personal items. Organizing and packing can be a major undertaking, requiring careful planning to move everything to and from storage units Boise offers, safely and efficiently. Movers need to be prepared to handle a high volume of items, including potentially delicate or sentimental belongings.
Elderly Individuals: Moves involving elderly individuals often require extra care and sensitivity. These moves might include downsizing to a smaller residence or a senior living community. The key here is to handle the move gently and respectfully, often dealing with items accumulated over a lifetime.
Single-Person Households: Individuals moving alone, such as young professionals, might have fewer belongings but still require efficient and reliable moving services. Their moves might involve navigating apartment buildings, coordinating with management, and fitting into tight schedules.
Commercial Moving Demands in Boise
On the other hand, commercial moves in Boise present a different set of challenges, often involving more logistical coordination and the handling of specialized equipment or inventory.
Offices: Office relocations require transporting sensitive equipment like computers, servers, and other technology. These moves must be meticulously planned to minimize downtime and ensure that all equipment is set up and functioning in the new location as quickly as possible.
Retail Stores: Moving a retail store can involve a large inventory of items, including fragile and valuable goods. Efficient inventory management and careful packing are essential to ensure that all items arrive at the new location in perfect condition and ready for display or sale.
Warehouses: Warehouse moves are typically large-scale operations. They require heavy equipment movers, transport of large stock quantities, and ensuring everything is organized for a smooth transition. This type of move demands a mover capable of handling large-scale logistics and the equipment to transport heavy items.
In other words, residential and commercial moves in Boise each have their unique requirements and challenges:
Residential moves often focus on carefully handling personal items and adapting to the needs of different types of households,
Commercial moves require detailed logistical planning and the ability to handle specialized equipment or large inventory volumes.
Therefore, understanding these differences is key to ensuring a successful move, whether personal or professional.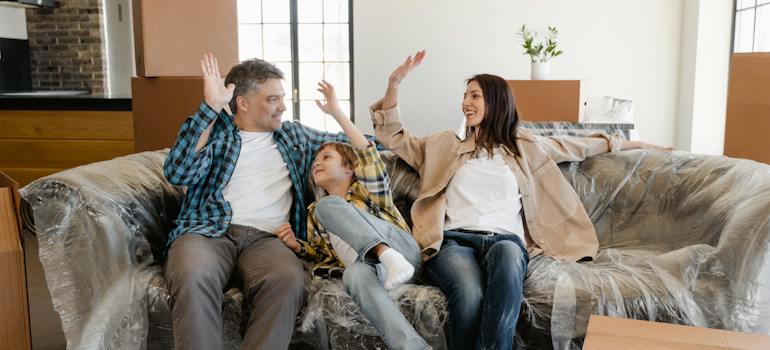 Choosing the Right Moving Service in Boise
Selecting the right specialized moving solutions in Boise requires understanding the specific needs of your move and matching them with a company with the right expertise. Here's a breakdown of specialized moving services and insights into who needs them and when.
Interstate Movers Boise
Interstate movers in Boise are indispensable for those planning to move out of Idaho. This service is ideal for individuals, families, or businesses relocating to a different state. These services handle the logistical challenges of long-distance moves, such as navigating interstate transport regulations and ensuring your belongings' safe, timely arrival. Experienced interstate movers Boise trusts are particularly useful for moves related to job changes, family relocations, or simply seeking a change in environment.
Idaho International Movers
When the move crosses international borders, Idaho international movers become essential. This service caters to individuals moving abroad for work, education, or personal reasons and businesses expanding or relocating internationally. These movers specialize in managing the complexities of international shipping, including:
customs clearance,
shipping container coordination, and
navigating the intricacies of international transport laws.
They ensure that your belongings are securely and efficiently transported to your new country of residence.
Boise Office Movers
Office relocations in Boise require a specialized approach, and Boise office movers are equipped to handle these specific needs. This service is crucial for businesses undergoing a location change, whether due to expansion, downsizing, or strategic relocation. These experts understand the importance of minimizing downtime and can offer services like after-hours moving, weekend relocations, and efficient setup at the new location to ensure business continuity.
Specialized Item Moving Services
Boise also offers services for specialized items that require particular care and expertise:
Furniture Installation Services: Useful for both residential and commercial moves, 

furniture installation services

 include disassembly, transport, and reassembly, ensuring that your space is set up efficiently and correctly.
Piano Movers: Ideal for individuals or institutions needing to transport pianos, this service ensures that these delicate and valuable instruments are moved safely using the right equipment and expertise.
Medical Equipment Shipping Services: Healthcare facilities or businesses dealing with medical equipment will find this service invaluable. It involves the safe and compliant transport of sensitive medical devices and machinery.
Additional Moving Support Services
To further assist with the moving process, Boise also offers a range of support services:
Moving Boxes & Packing Supplies: Essential for residential and commercial movers, these services provide the necessary materials to pack safely and secure items for transport.
Portable Storage & Inventory Storage: storage pods Boise services offer flexible storage solutions, ideal for those needing temporary space or extra storage for inventory during a business relocation.
Understanding the specific type of moving service you need in Boise is crucial. Whether moving across state lines to a new country, a business relocation, or transporting special items, specialized services are available to meet every need. You can ensure a smoother, more efficient moving experience by identifying the right service for your situation.
The Cost of Specialized Moving Solutions in Boise
Understanding the cost factors involved in specialized moving services is crucial for anyone planning a move in Boise. These costs can vary significantly based on several factors.
Type of Service: Specialized services, such as international moving,

piano movers Boise

, or medical equipment shipping, often incur higher costs due to the need for specialized equipment and expertise.
Distance of Move: Long-distance and international moves typically cost more due to the greater distances covered and the logistics involved.
Volume and Nature of Items: The amount and type of items being moved also play a critical role in determining cost. Specialized items that require extra care or heavy lifting can increase the price.
Additional Services: Services like packing, storage, and furniture installation are usually available at an additional cost.
Moreover, standard moving services are generally less expensive than specialized ones. This is because standard moves typically involve less complexity and fewer specialized skills or equipment. However, for certain needs, such as moving delicate items or managing large-scale office relocations, specialized services offer essential value that standard services cannot match.
Tips on Budgeting and Getting the Best Value
When budgeting for your move and seeking the best value, it's wise to start by obtaining quotes from several moving companies, which allows you to compare and ensure you're getting the best price. It's important to understand exactly what each quote entails, as some companies may present a lower initial price but then charge additional fees for services that others might include in their base price.
Planning and booking your moving services in advance can also be strategic, as it often leads to securing more favorable rates. Additionally, taking the time to declutter and reduce the volume of items you need to move can significantly lower your moving costs, making your relocation more efficient and economical.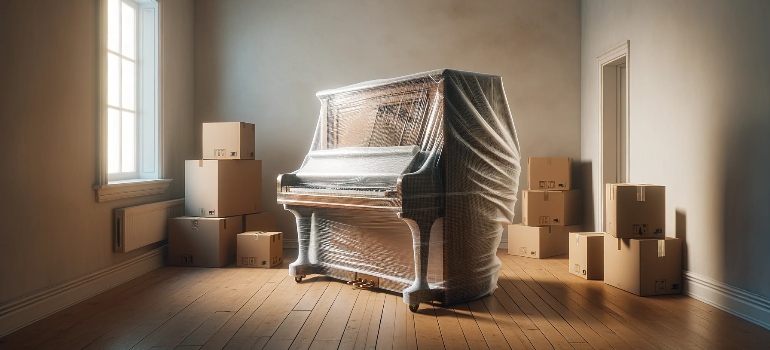 The Future of Moving Services in Boise
Like elsewhere, the moving industry in Boise is evolving with new trends and innovations. These changes are shaping the future of specialized moving services:
Technological Advancements: The integration of technology, such as GPS tracking and advanced logistics software, is improving the efficiency of moving services.
Sustainable Practices: There is a growing trend towards eco-friendly moving solutions, including using biodegradable packing materials and more fuel-efficient vehicles.
Customized Service Offerings: Moving companies are increasingly offering more personalized services to cater to the specific needs of diverse clients.
These innovations will likely enhance the capabilities of specialized movers in Boise, allowing for more precise, efficient, and customer-friendly services. The increased use of technology can also lead to more competitive pricing and higher service standards.
Therefore, it is easy to predict a continued growth in demand for specialized moving services, driven by Boise's evolving demographic and business landscape. Also, further technological advancements are important in shaping the industry, making moves faster, safer, and more environmentally friendly.
Finally, while specialized moving solutions in Boise come at a higher cost than standard services, their value lies in their ability to meet specific, often complex, moving needs. The industry is ready for significant changes, with technology and sustainability at the forefront, promising an even more efficient and customer-centric future in moving services.

Everyone from the packers to the movers were awesome! They were all very professional and showed up when they were supposed to. would definitely use them again.
Let our team put together a comprehensive moving plan for you. Complete our simple free quote form or contact us at 1-208-375-0961.