Small secrets for a stress-free spring move
Spring just might be the ideal time to finally take a leap of faith and move to a new home. With wonderful weather and affordable prices, you would be right to plan a move in the upcoming months. With everything in your favor, it's hard to imagine that people still have their worries related to relocation. Stress doesn't have to be an integral part of your relocation and we here at Peasley Moving & Storage Boise are here to show you that. We know all the right tips and tricks that will help you have the stress-free spring move that you deserve.
Write everything down
Planning should be the operative word during your relocation. Writing things down will prevent you from forgetting about an extremely important moving task that awaits, like shopping for packing supplies or transferring your utilities. That's why making a moving and packing checklist always pays off. Another thing you could do is create a moving budget. Everybody knows that moving can become quite expensive, and it can leave your bank account in the red. Of course, spending money on reliable local or long distance movers Boise always pays off, but you still have to prepare your budget for the process.
Have a stress-free spring move by packing on time
Packing always seems to be that moving task that gives people the most trouble. It's also a task that requires a lot of time and attention. Let's face it – if the day of your move comes and a lot of your items are still unpacked, you are going to feel stress and good amounts of it. The good news is that you can successfully prevent most of the stress that comes with packing simply by tackling this task in due time.
If you want to have a completely stress-free spring move, it's advisable to start packing six to eight weeks before your move. You can start by packing those items that are rarely used (like seasonal clothing), and end up by packing your essentials. Whether you are moving your items down the block or have paid for door to door international shipping services, you need to make sure your items are fully packed and ready for transport the day before the move. That can only happen by being proactive.
Label your boxes
Many people forget about the fact that your relocation isn't made up of the weeks and days that precede the moving date, as more work awaits as soon as you move to the new location. Of course, there is no reason to think about what's going to happen after you move, as there is a good way to make those days easier on yourself. All you have to do is remember to label your moving boxes.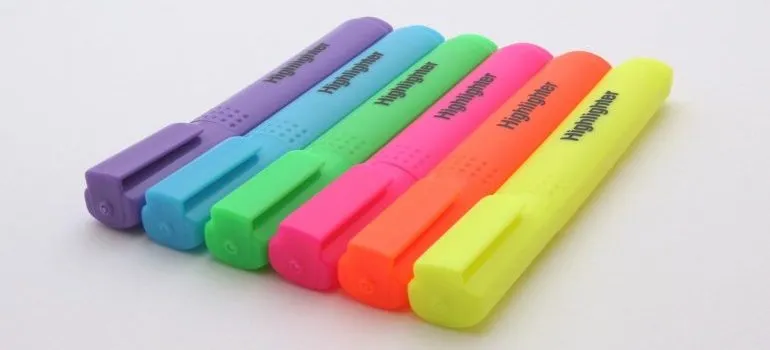 By labeling your boxes (or using a color-coding system) you will know what are the contents of each box. That will prevent you from rummaging through the boxes in order to find your child's toys or living room decorations. Trust us – with labeled and organized boxes, you'll manage to unpack in no time.
Hire reliable movers in your area
You can always decide to try to move in the good old DIY style. However, if you think that you won't be able to handle all the intricacies and complications of your spring move by yourself, then it might be best to seek professional assistance. There are so many quality residential movers in Boise to choose from at any given moment. Nonetheless, you'll want to book a move with your preferred movers early on. The best moving companies are usually busy and booked months in advance, so you'll want to ensure you get there on time.
Put together a cleaning kit for a stress-free spring move
Moving can be quite messy. We understand that the last thing you'll want to do on your moving day is clean. However, there are some things that simply need to be done, whether we like it or not. Cleaning is one of them. You'll be surprised by all the mess that will be generated on the day of your move. That's why we suggest you put together a basic cleaning kit that will help you handle any unexpected mess.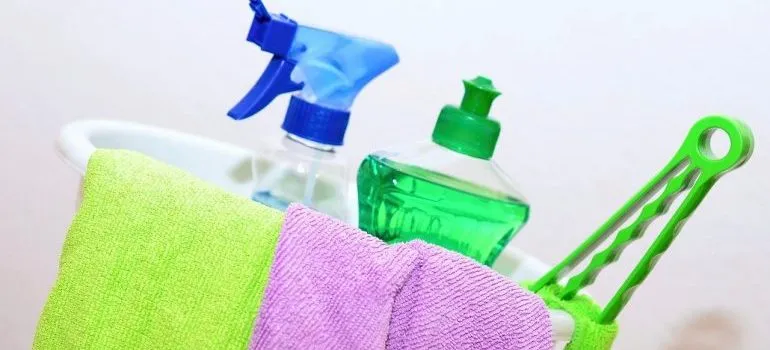 On that note, you can also aim for a spring move with no stress by putting together a moving essentials bag. There are some items you are going to need as soon as you arrive at the new location, like your toothbrush and basic toiletries. This bag ought to be separated from the items that go in the moving truck and those boxes that are going to be placed in Boise storage. Your moving essentials bag should travel next to you, as you never know when you might need something out of it.
Do what relaxes you
With all the moving tasks that are coming your way in the next couple of weeks, it might seem ridiculous to say that you should relax. However, the secret to a stress-free spring move is precisely in doing what you like. More precisely, you shouldn't let yourself fall into a routine and completely disregard your hobbies. Whether you like doing yoga, taking a Spanish class, or having a long walk, it's absolutely crucial for you to allow yourself to relax. Nothing good can come out of being wrapped up into moving tasks 24/7.
There are many little secrets that will help you have a stress-free spring move, just like you deserve. But perhaps the biggest secret of all is learning how to calm yourself when you start panicking. You are not the first person that's going through a move. Everything is going to be okay as soon as you settle into your new home.

Everyone from the packers to the movers were awesome! They were all very professional and showed up when they were supposed to. would definitely use them again.
Let our team put together a comprehensive moving plan for you. Complete our simple free quote form or contact us at 1-208-375-0961.