Should you reward your movers and when
One of the most asked questions about moving is how this process can be made easier. Although there are many ways that can help with this matter, the best one is pretty obvious – by hiring reliable movers Star ID. By putting a professional moving company in charge, it is possible to move with ease even if your home is filled with antiques, expensive furniture, and bulky items. Yes, professionals can help you greatly, but does that mean that you should reward your movers at the end of the move? And, in what situations you should reward them (or avoid doing it)?
Since we've been getting these questions a lot, we have decided to write a bit more about this matter. So, if you want to learn about rewarding movers – when and how to do it, make sure to keep reading this guide.
Why and when you should reward your movers?
No matter what you are doing, being polite and respectful matters. If you get a good service and your movers are acting professionally, there is no reason why you shouldn't reward them. It's just like tipping a waiter, hairstylist, or mechanic when you are satisfied with their services. So, if you were wondering whether you should reward your movers, the answer is yes. However, you don't always have to give them money as a reward – you can reward them in many other ways if you're moving on a tight budget. We'll get back to that later.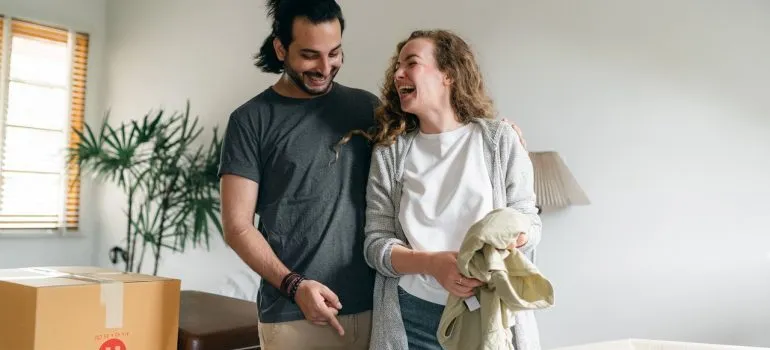 Rewarding movers is a must only when you are satisfied with their services. If they've helped you move some pricey or fragile items, helped you pack your storage pods Boise or if they've been quick and professional, reward them. If they have damaged your stuff, showed up late, or had a bad temper, don't reward them. It is as simple as that. Oh, and one more thing – always reward movers at the end of the move, just to be sure. If your move went according to plan, you should start thinking about the type of reward you're going to give.
What are the best ways to reward your movers?
Let's say you've hired one of Idaho moving companies, you had a great relocation and want to reward it. How should you do it?  As we already told you, there are many ways for rewarding movers. However, we are going to mention the most common ones. Here they are.
A tip for a good service
Let's start from the most obvious and most common way of rewarding movers – tipping. It's perfectly normal to provide a tip if you're pleased with moving services. But, determining how much to give can be a bit challenging. You don't want to underpay someone and offend them. It would be best to consult with someone who has moved recently or check some forums. Get informed about this matter in advance and determining how much money to give will be easier for you.
Provide refreshment and snacks
If you are moving abroad on a budget, you will probably want to save money in any way you can. This means that you probably won't be able to tip your movers. Don't worry if that's the case. Tipping is only one way to reward someone for a good service. What you can do on the day of your move is provide enough refreshment and snacks for your movers. This is a must if you are moving on a hot and sunny day.
When it comes to snacks, this can be a great way of emptying your fridge before the move. You can prepare something small, like sandwiches, or order a pizza. It is up to you. Whatever option you choose, we are sure your movers will appreciate this small gesture.
Write a review and/or recommend them to friends and family
Another great way of rewarding your movers is by writing an online review or recommending them to the people in your surroundings. Online reviews are very important for companies that offer moving services. Most people like to read them before choosing a moving company and deciding which one to hire. So, your review will mean a lot to someone who is getting ready to move. Not to mention that the moving company you've hired will also be pleased.
But where and how to write a review?
You can go to the company's Facebook page or find them on Google and other places for leaving reviews. Leave your name and describe your moving day. Try to give as many details as possible. For example, if movers helped you move your business without disruptions, this is something you would want to include in your review. Make sure to include in your review whether your movers were on time, whether they were polite, and if there were any problems. The more details, the better.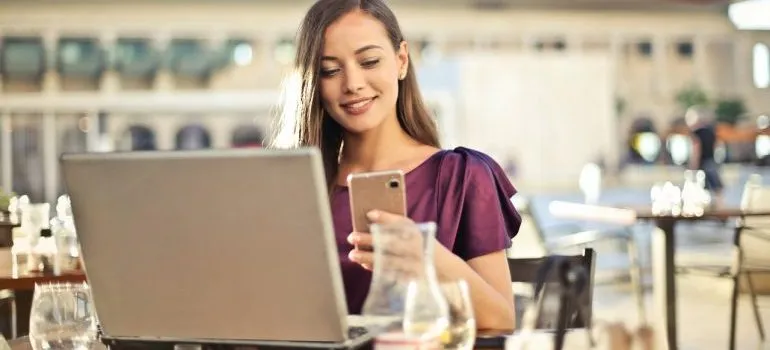 Apart from writing a review on Yelp or Google, you can also recommend the company to your friends and family. If someone from your surroundings is thinking about moving, let them know that the company you hired was good.
Bonus tip: Before rewarding your movers, contact the moving company
In some cases, you'd want to contact a moving company before rewarding your movers, especially if you plan to give them some money. Use this chance to ask them about the rewarding policy (whether they allow it) and also let their boss know you were happy with their services. If they get praise from their boss, that will motivate them greatly. And, who knows, they might even get a raise. You will do a good deed.
As you can see, rewarding doesn't always include money. Sometimes, a simple "Thank you" is enough. So, if you were wondering how to reward your movers, opt for one of the methods from above. Whatever method you choose, one is certain – your movers will be grateful.

Everyone from the packers to the movers were awesome! They were all very professional and showed up when they were supposed to. would definitely use them again.
Let our team put together a comprehensive moving plan for you. Complete our simple free quote form or contact us at 1-208-375-0961.