The risks of unloading the moving truck alone
When faced with the idea of relocation (and its associated costs), you might be thinking about how to reduce the moving costs. One of the ideas that might come to mind is unloading the moving truck alone for the purpose of saving money. While this may seem to be a good idea, it is in fact a risky proposal. By taking this work on yourself and not hiring Boise moving and storage services, you will be putting yourself and your belongings in more danger. To put it simply, unloading a moving truck is at least a two-person job. There are other ways of reducing costs that you can employ – ones that don't put you into risky situations. In this article, we are going to inform you about all of the associated risks, so you at least know what you are getting into.
The risks of unloading the moving truck alone

There are three main risks that unloading the moving truck on your own entails. They are:
Injury
Theft
Damage to your items
As you can see, these risks are nothing to scoff at. To put it simply, you never want to be in a situation where you absolutely have to unload the truck by yourself. Whether you are transferring your belongings to our heated storage Boise facility or inside your new home or office, you really want to have some help. Whether you allow professionals to handle these items for you or enlist a couple of friends to help, it is always better to have a few more pairs of hands and eyes for this process. Let's see why exactly that is the case.
Unloading the truck on your own puts you in danger
The most important thing that we have in this life is our health. And you will be endangering yours if you choose to go about this task on your own. The main reason why unloading is a two-person job is that some of the items you will be handling will be bulky, large, and/or heavy. They simply require handling from multiple positions. Furthermore, you can easily underestimate the weight of the item you are carrying or overestimate your own abilities, both of which can put you into a really bad spot. If you absolutely have to go about this work on your own, for whatever reason, make sure that you have someone else at least present. You need someone to help you in a pinch.
The fact of the matter is that you simply can't know what will happen. Even if you have absolutely no health issues, you may get a cramp at an inopportune moment and injure yourself. Moving injuries happen even to local movers Boise has, and they are hardened veterans and work in teams. When working on your own, the risk of injury increases exponentially.
You can't be at two places at once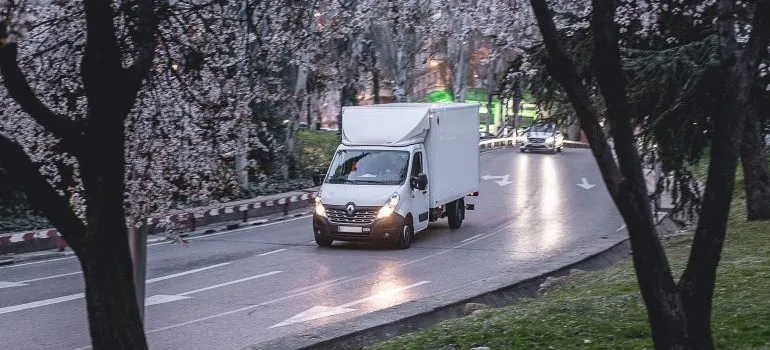 The second main risk of unloading the truck by yourself is that you are leaving your items unattended while you carry others inside your new home or office. You can't really be at two places at once, after all. No matter how you choose to go about the task, you simply can't be inside the house and outside of it at the same time. And that is a perfect opportunity for someone else to try and deprive you out of some of your belongings. This risk is greatly increased in urban environments, as well. What you may want to do is at least get a neighbor or a friend to be around and keep an eye on your things. Ideally, you will want to have them help you with some of the heavier items as well.
While this risk might be lesser in rural environments, it is never negated. Instead of theft, you are running the risk of a critter of some sort finding its way inside some of your items. And then you may be in for a rude awakening when you sit down to relax. It is much better not to take this risk at all and have someone at least help you with the unloading.
Unloading the moving truck alone may cause damage to your belongings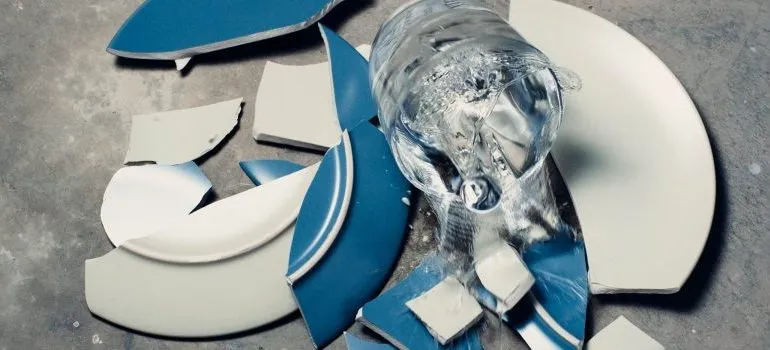 By unloading on your own, you can't provide adequate protection to your items. You will have to "make do" with how you're handling them, and that puts them in a risky situation. Navigating your way when carrying a bulky item is very difficult, borderline impossible in some cases. At times, you will have to rely on your memory to show you the right way to go. And that is never a good option.
Even if you take the time to clear a perfect path, you still can't be certain that you are not going to trip if you don't know where you're going. And if you trip, your items may incur damage in the process. Similar to knowing what are the packing mistakes that you should avoid, you need to know that unloading a truck by yourself will put you and your belongings at greater risk. That is the simple truth of it.
Unloading the moving truck alone is not efficient
Lastly, if nothing else, you are going to take much longer to complete the task. While this may not seem to be problematic, think about how you could have invested that time. You could have spent it working, for example. And that could have paid for moving assistance in the city of Boise. While efficiency might not be your main concern, it is still an important factor. It will take you much longer to unload everything by your lonesome, and you are not going to get that time back. Aside from everything else we've already talked about, you need to think about whether unloading the moving truck alone is actually worth it. You may not be saving money by doing so if you stop and think about it.

Everyone from the packers to the movers were awesome! They were all very professional and showed up when they were supposed to. would definitely use them again.
Let our team put together a comprehensive moving plan for you. Complete our simple free quote form or contact us at 1-208-375-0961.