Quick Tips to Feel Like a Boise Local
Are you new to the capital of Idaho or planning a visit soon? If you wish to feel like a Boise local, you need to know more than where to find the best coffee or which bus routes to take. It's about connecting with the community in a meaningful way that enhances your overall experience. Hence, our pros from one of the best moving companies Boise has will offer you practical tips for adapting quickly to Boise's unique local culture, food, and activities. Whether you're here for a week or planning to move and stay much longer, these insights will guide you through the best the city has to offer. Live like a local, not just visit like one!
Food and Drink: Savor the Boise Flavors
If you're eager to make the most of your time in Boise, one of the quickest ways to feel at home is to engage with the local food scene. Boise offers a unique culinary experience that combines local traditions with influences from various cultures. So, whether you're a foodie eager to explore or someone who simply appreciates a good meal, here are some quick tips on where and what to try:
Farmers' Markets for Idaho Potatoes: Skip the grocery store and go straight to a farmers' market to get your hands on authentic Idaho Potatoes.
Basque Cuisine: Head to the Basque Block and dine at a traditional Basque restaurant. Look for authentic dishes like tapas, paella, and chorizo.
Local Coffee Shops: Forget Starbucks; find your caffeine fix at one of Boise's indie coffee shops after local movers in Boise leave your home. These places often also host local art and live music.
Old Boise Historic District: This area offers dining options that range from classic American to international cuisine. Don't overlook the food trucks and hole-in-the-wall gems!
Food Festivals: Keep an eye out for annual food events. The Idaho Potato Drop on New Year's Eve or the Food and Wine Festival are must-visit.
Trout and More: Being a landlocked state doesn't stop Boise from offering delicious seafood. Rainbow trout is a must-try dish here.
Bakery Treats: Don't leave without trying pastries or bread from a local bakery. Huckleberry-filled treats are a local favorite.
Each of these food experiences offers a chance to satisfy your taste buds and an opportunity to connect with Boise's local culture and community. After all, what better way to know a place than to taste its flavors? Now that you've got the culinary scene down, you're ready to venture into Boise's great outdoors!
Outdoor Activities: Explore Beyond Your Doorstep
With mountains, rivers, and green spaces conveniently located near the city, there's no shortage of activities to keep you active and engaged. Here are some ideas to help you make the most of the outdoor experiences in Boise:
Boise River Greenbelt: It provides a scenic backdrop for hiking, biking, and jogging after moving with interstate movers Boise offers. You can even fish in certain spots in this 25-mile park.
Quinn's Pond: Located in the heart of the city, Quinn's Pond is a hotspot for paddleboarding, kayaking, and even surfing for the more adventurous.
Bogus Basin: This mountain recreation area is not just for winter sports. While it's popular for skiing and snowboarding, it also offers mountain biking and hiking trails in the summer.
Idaho Botanical Garden: A place to find both relaxation and education, you'll find themed gardens and outdoor concerts here.
Floating the Boise River: In the summer, grab an inflatable tube and float down the Boise River.
Zoo Boise: If you're with family, spend a day outdoors at Zoo Boise, where you can see animals and enjoy interactive exhibits.
Hot Springs: Venture a little outside the city to enjoy natural hot springs, a popular pastime in the colder months.
Mountain Biking: The Ridge to Rivers Trail System provides a network of trails suitable for all levels of mountain bikers.
Golf: For those who prefer a leisurely day outdoors, the city has several public golf courses set against beautiful natural backdrops.
Birdwatching: With diverse habitats nearby, Boise offers some prime birdwatching spots, especially during migration seasons.
With your feet on the trail or paddle in hand, you're ready for your next adventure in Boise's great outdoors. Now that you're filled with fresh air and sunshine, why not turn your attention to Boise's arts and culture scene?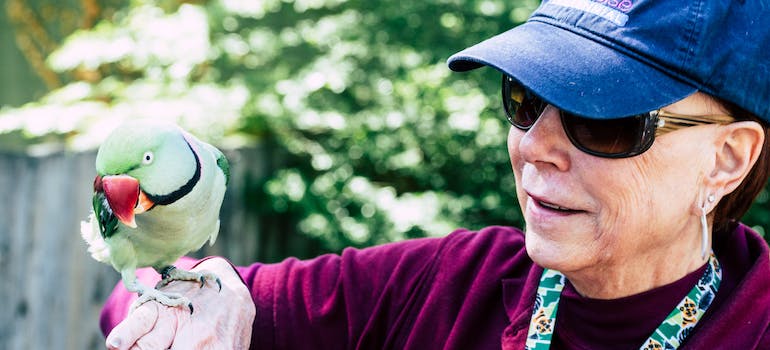 Arts and Culture: Engage with Local Talent
Boise isn't just about beautiful landscapes and tasty food; it's also a city where arts and culture flourish. Whether you're drawn to visual arts, theater, music, or a mix of creative expressions, Boise provides countless opportunities to enrich your cultural senses. Therefore, here are some recommendations to help you feel like a Boise local and discover the city's artistic pulse:
Boise Art Museum: This museum showcases a mix of contemporary art and historical pieces with rotating exhibits.
Morrison Center: As one of Idaho's premier performing arts centers, the Morrison Center offers a varied lineup.
Treefort Music Fest: This annual music festival with multiple venues features bands and artists from different genres.
Freak Alley Gallery: For a taste of local talent in an unconventional setting, explore this open-air street art gallery.
First Thursday: On the first Thursday of every month, downtown Boise comes alive with art walks, pop-up galleries, and live music.
Record Exchange: If you're a fan of vinyl records or independent music and live music events, this iconic shop is a must-visit.
Old Idaho Penitentiary: Besides its historical significance, the unique Old Pen hosts outdoor concerts and movies.
Visual Arts Collective (VAC): This venue is not just for visual art. It hosts a mix of performances ranging from music to theater to comedy shows. Perfect for relaxing after moving services Boise ID offers are completed.
Boise Contemporary Theater: If you appreciate stage performances, this is where you can often catch edgy and thought-provoking plays.
Indie Films: The Flicks Theater is the go-to spot for independent and international films. It is also offering a café with a unique menu.
Engaging with Boise's arts and culture scene offers a glimpse into the local ethos and adds depth to your understanding of what makes Boise unique. Now, having explored the cultural offerings, you're well-prepared to discover Boise's distinctive shopping destinations.
Local Shopping: Find the Hidden Gems
While Boise offers your typical retail chains, the city truly shines when it comes to unique, locally-owned shops that offer a variety of distinct products and experiences. From farmers' markets brimming with local produce to vintage stores packed with one-of-a-kind finds, shopping in Boise can be an adventure in itself. So, here are some tips to help you discover the local shopping scene:
Capital City Public Market: Open on Saturdays, this market is a feast for the senses. Find locally made goods, from crafts to food items, in an energetic atmosphere.
Hyde Park: Located in the North End, Hyde Park is a delightful district featuring an assortment of boutique shops. They're selling everything from books to artisanal chocolates.
Thrift Stores: Boise has a vibrant thrift store scene where you can find unique vintage items, clothing, and collectibles at reasonable prices.
Idaho Made: This artist co-op offers a platform for local makers to sell their wares. Expect handmade crafts, art, and unique gifts.
BoDo District: The Boise Downtown area is full of trendy shops selling everything from fashion to tech gadgets, often with a local twist.
Rediscovered Books: For bibliophiles, this independent bookstore offers a curated selection and hosts author events and book clubs.
Boise Co-op: For gourmet and organic foods, this community-owned market is a must-visit, with a focus on sustainable and locally sourced products.
Eighth Street Marketplace: This spot is home to various small businesses offering art, antiques, and specialty food items.
Local Artisans: Many cafes and restaurants also display work by local artisans that you can purchase. It's a great way to support local talent while grabbing a meal or a drink.
Outdoor Gear: If you're looking for equipment for your outdoor adventures, local shops often provide gear specifically tailored to Idaho's diverse terrains.
While exploring these unique shopping spots, you will find distinctive items that contribute to the local economy and get a genuine feel for the community. With your bags full of Boise-only finds, take the next step and immerse yourself in the Boise community.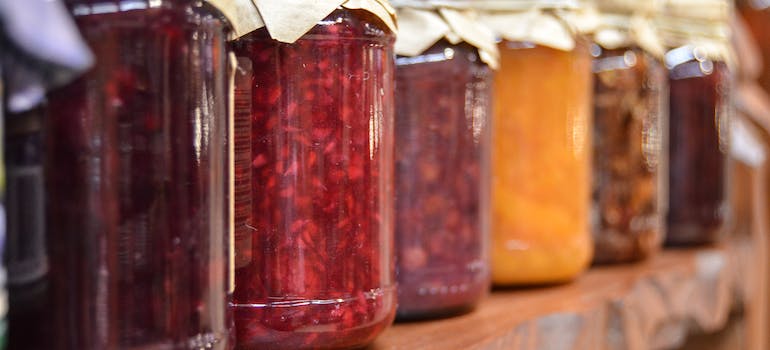 Community Engagement: Make Meaningful Connections
The key to feeling like a genuine part of any city after moving to Idaho is getting involved in the community. Thankfully, Boise offers numerous avenues for engagement. Getting involved allows you to form connections and truly feel like a Boise local. Hence, here are some suggestions to help you make meaningful connections in Boise:
Volunteer at Boise Parks: From cleaning up walking paths to planting trees, your efforts go a long way in enhancing community spaces.
Join a Local Sports League or Social Club: Whether you're into soccer, softball, or chess, there's likely a group that aligns with your interests.
Attend City Council Meetings or Town Halls: Get to know the local issues and governance by attending these public events.
Participate in a Local Charity Run or Walk: These events promote health and wellness and support good causes directly impacting the community.
Community Gardens: These offer a chance to get your hands dirty while cultivating relationships and maybe even some vegetables.
Local Workshops and Classes: Participating in a local class helps you learn a new skill while meeting like-minded individuals.
Farmers Markets: Beyond shopping, these markets often serve as community gatherings where you can meet local vendors and neighbors.
Join a Community Center: Many neighborhoods have centers offering a variety of classes and events tailored to all age groups.
School and University Events: Even if you're not a student, educational institutions often host public lectures, concerts, and exhibitions.
If you actively participate in community events and initiatives, you're giving back but also enriching your own life in Boise!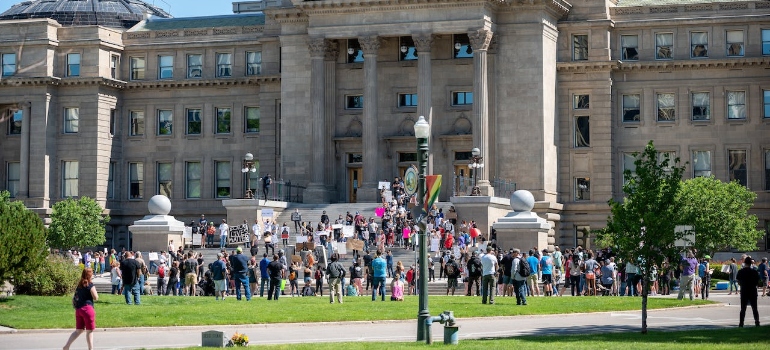 Get Active: Boise's Sporting Scene
If you love being active, wish to feel like a Boise local, and enjoy watching or participating in sports, the city provides a variety of recreation opportunities. Whether it's college football or community soccer, the city's sporting environment is inviting for both athletes and fans. Here are some quick tips to get you started:
Boise State Games: The Boise State Broncos have a passionate following, especially in football. Attending a game is not just a sporting event; it's a community gathering.
Greenbelt Bike Rides: The Boise River Greenbelt is a popular spot for cyclists. So, rent a bike and join the locals for a ride along this scenic route.
Local Gyms and Fitness Centers: Many local gyms offer specialized classes like CrossFit, yoga, and martial arts. They're providing a way to stay fit while socializing.
River Sports: The Boise River is a hotspot for kayaking, canoeing, and fishing. Outfitters and training centers can also get you equipped and educated before you hit the water.
Community Leagues: From adult softball to youth soccer, Boise has a league for nearly every age and skill level. It's a great way to make friends and stay active.
Trail Running: Take to the hills and enjoy the multitude of trail running options in and around Boise.
Skiing and Snowboarding: In the colder months, Bogus Basin offers excellent opportunities for winter sports. It's just a short drive from downtown Boise.
Engaging in sports is a great way to keep healthy and also form a bond with the local community. Plus, it adds yet another layer to your growing connection with Boise. You're well on your way to becoming a true local!
A New Chapter in Boise Awaits
As you can see, Boise offers an ample selection of activities to do, places to explore, and opportunities for community engagement. Hence, the best way to feel like a Boise local is to immerse in various aspects of the city. So, step out and make the most of what this wonderful city provides to newcomers. The fulfilling experiences awaiting you after relocating with long distance movers Boise offers will make you feel right at home!

Everyone from the packers to the movers were awesome! They were all very professional and showed up when they were supposed to. would definitely use them again.
Let our team put together a comprehensive moving plan for you. Complete our simple free quote form or contact us at 1-208-375-0961.