Pros and cons of choosing a moving company based on prices
When you plan a relocation, you face a lot of challenges. You need to choose a date, pack up your things, get rid of some stuff, and pay for it all. With all you have to do to prepare, it's a good idea to research the pros and cons of choosing a moving company based on prices of their services. Moving companies Boise will save you a lot of effort and time in an otherwise stressful situation. However, you should review the facts before you decide on whether to use professional movers and which ones. When you have to make a decision, you have to consider many aspects in addition to the cost. These aspects include where you are relocating, what you move to, and when you move.
Consider other criteria as well
In addition to covering the pros and cons of hiring professional movers based on prices, we will offer you some tips to help you make your decision. Remember: your budget has a big impact on your choice, but you have to consider other factors as well. Hopefully, you will find these tips helpful as you begin your moving preparations. You can start asking movers Meridian ID for estimates as soon as you find out you are moving. That way, you would be able to make the right decision.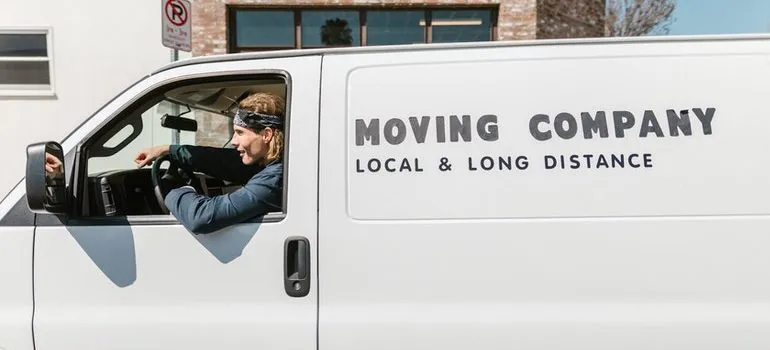 Professional movers Eagle ID often have upfront expenses you would otherwise avoid when you move by yourself. However, for instance, if you are moving long distances, it is definitely better not to pick a moving company based on their prices. You could actually save money by hiring a professional relocation company. And the farther you move, the more money you could save.
If you pick a cheaper company, you may end up paying more. For instance, you would pay a flat rate on the distance with a mover, which may seem high at the first glance. However, the companies with lower estimates may have variable prices. This means that the price can depend on a lot of things, like the size of the tuck, the gas, and mileage. Eventually, the costs will exceed the flat rate a "pricier" company would charge you.
Pros list
There are certainly important pros if you pick a moving company based on its prices. For the most obvious one, you could save a lot of money, especially if you are moving locally. Everybody knows that moving can be really expensive. It could take quite a toll on your budget. The budget you could otherwise spend on renovation or upgrading on some of your belongings. Or hiring any additional services that you may need, such as storage pods Boise. Therefore, it is only natural you would want to save as much as you can.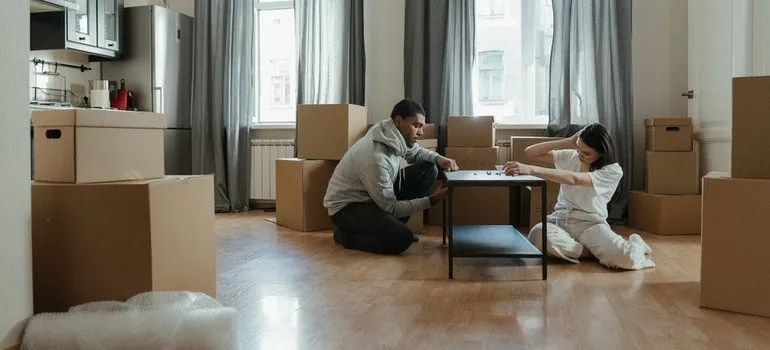 So here are some of the pros to picking movers based on prices:
Affordability. When choosing a moving company based on their prices alone, you will definitely save money and stay on a budget.
Flexibility. You can compare different services that movers offer, and book multiple companies. Not only this, you can hire services for only the tasks that you couldn't do by yourself. For instance, such service could be piano moving or similar.
Financial security. If you pick an amoving company that offers a flat rate, you will know the exact costs of the relocation. This way you will be able to control your expenses and stay on budget.
Cons list
When planning a move, a lot of stressful situations may happen. Of course, everybody would want to avoid these as much as they can. That is why sometimes picking a moving company based on their prices is not always the best option.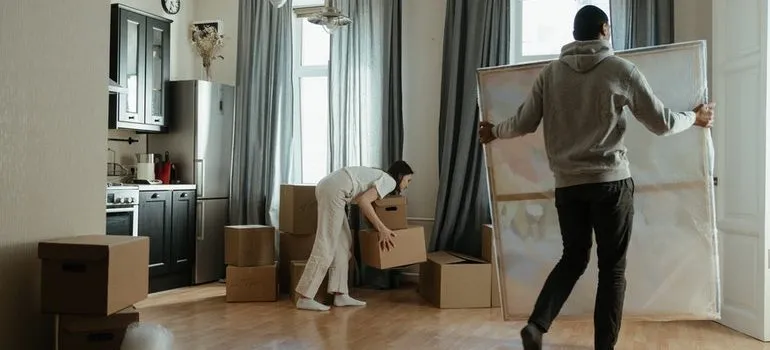 Read on to find out the pros of choosing a moving company based on prices:
Fraudulent moving companies. If the certain movers' prices sound too good to be true, it is probably because they are. Way lower prices are one of the main red flags when it comes to moving companies.
Quality of services. Even if a company is legit, picking it solely based on its price does not guarantee you will get a good service. On the contrary, it can be a sign of bad business. Make sure you check reviews and ask for recommendations if the prices are significantly lower than those from other movers.
Overworking yourself. You might think that booking fewer services is a good option for money-saving, but it can take its toll on you. For instance, you may think that hiring packing services is a waste of money. But if you have a lot of valuables or fragile items, hiring professional packing services may be a better money-saving option.
Security. If you are planning a long-distance move or an international move, it might not be the best idea to choose your moving company solely based on prices. When it comes to long-distance moving, it is more important for everything to run smoothly and to cover all the challenges.
Conclusion to pros and cons of picking a moving company based on prices
There are multiple factors to consider when you are planning to relocate. When it comes to choosing a professional moving company based on prices, think of these pros and cons. In the end, you will know what is the best option for your moving process. The more you explore and research, the less likely are you to make a regrettable mistake. Ask your people about their experiences and recommendations. And of course, always choose a licensed moving company. You can check in the official moving company registry if the company is legit. A professional and reliable moving company will provide you with security and reliability, and possibly save you from a lot of stress.

Everyone from the packers to the movers were awesome! They were all very professional and showed up when they were supposed to. would definitely use them again.
Let our team put together a comprehensive moving plan for you. Complete our simple free quote form or contact us at 1-208-375-0961.