Post-Move Stress Relief: Techniques for Finding Calm in Your New Boise Home
Moving to a new home in Boise can bring a mix of emotions, from anticipation and excitement to stress and anxiety. Adjusting to a new environment can be challenging as you navigate unfamiliar surroundings, build new routines, and establish a sense of belonging. However, it is crucial to prioritize your well-being and find ways to alleviate post-move stress. By focusing on stress relief techniques and cultivating a sense of calm in your new Boise home, you can create a positive foundation for embracing this new chapter of your life. Our team at Peasley Moving & Storage is here to help you with some tips and techniques for finding calm in your new Boise home.
Embracing the Change
It's important to recognize that experiencing stress and anxiety after a move is perfectly normal. Moving involves significant changes and disruptions to your routine, familiar surroundings, and social networks. It's natural to feel overwhelmed by the uncertainty and adjustment that come with settling into a new Boise home. By acknowledging these emotions, you can validate your experience and begin to address them effectively.
Shifting your mindset is crucial in embracing the change that comes with moving to a new home. Rather than focusing solely on the challenges and what you've left behind, try to see the move as an opportunity for personal growth and exploration:
Embrace the chance to reinvent yourself,
Discover new interests,
Learn from the experiences that lie ahead.
Adopt a positive outlook and an open mind, make the most of this fresh start, and create a fulfilling life in your new Boise home.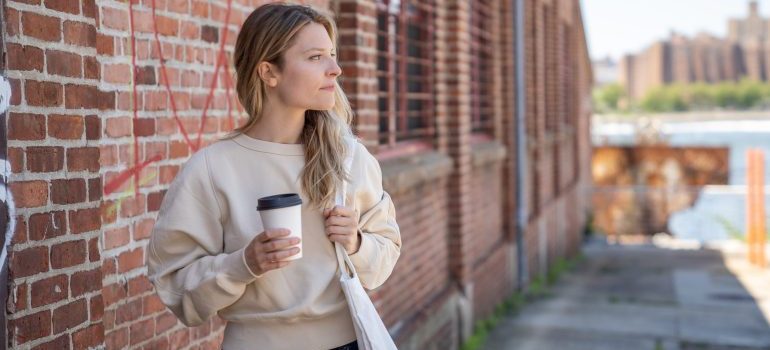 One of the exciting aspects of moving to Boise is the potential for new experiences and connections. Boise is known for its vibrant community, friendly residents, and a wide range of activities and events. Take advantage of this opportunity to immerse yourself in the local culture, explore the city's natural beauty, and engage in community events. Seek out local clubs, organizations, and meetups aligned with your interests to connect with like-minded individuals who can become valuable friends and support systems. Actively participate in the Boise community, and you'll not only find new opportunities for personal growth but also create a sense of belonging in your new home. If you are still planning your move, make sure to work with the best local movers Boise offers to make the move extra easy.
Creating a Comforting Environment is One of The Techniques for Finding Calm in Your New Boise Home
When you first move into your new Boise home, prioritize setting up the essential areas that will contribute to your immediate comfort. Begin with the bedroom, where a good night's sleep is necessary for your overall well-being. Arrange your bed, unpack your bedding, and create a cozy atmosphere that promotes relaxation. Similarly, focus on organizing the living room, where you can unwind and spend quality time. By setting up these key areas first, you'll establish a sense of familiarity and create spaces where you can retreat and find solace amidst the chaos of moving.
Make your new Boise home feel like your own by incorporating familiar items and cherished belongings from your previous residence. Display photographs, artwork, and mementos that hold sentimental value to evoke a sense of warmth and nostalgia. Surrounding yourself with familiar objects will not only make the space feel more personal but also provide a sense of continuity and comfort during the transition. As you unpack and arrange your belongings, take the opportunity to declutter and create a fresh, organized environment that aligns with your preferences.
Set up the familiar atmosphere in your new Boise home
Designing a peaceful and calming atmosphere can greatly contribute to your post-move stress relief. Choose colors for your walls and furnishings that promote relaxation, such as soft blues, greens, or neutrals. Incorporate soft lighting options, such as lamps or candles, to create a cozy ambiance. Use pleasant scents, such as lavender or vanilla, through candles, diffusers, or fresh flowers, to enhance the soothing atmosphere further. By creating a serene environment, you'll be able to unwind and find tranquility within your new home.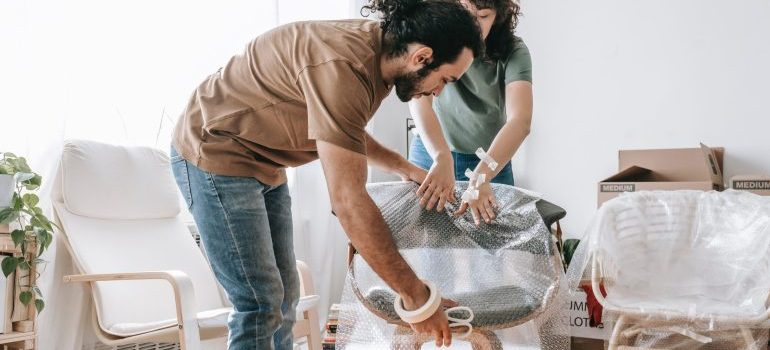 As you navigate the process of settling into your new Boise home, consider enlisting the help of moving services Boise, ID offers. Reputable professionals can assist with packing, transportation, and unloading, alleviating some of the physical and logistical stress associated with moving. By relying on their expertise, you can focus on creating a comforting environment and easing into your new life in Boise.
Establishing Routines and Familiarity
Creating daily routines and rituals is highly recommended to provide structure and familiarity in your new home. These routines can help you settle into a new routine, making the adjustment period smoother. Consider establishing consistent morning and evening rituals that align with your preferences, such as enjoying a cup of coffee in a designated spot or practicing a few minutes of meditation. Incorporating these rituals into your daily life and create a sense of normalcy and comfort within your new environment.
Residential movers in Boise often suggest exploring the neighborhood and nearby amenities as a way to become more familiar with your surroundings. Take the time to walk or drive around the area, discovering local parks, shops, and restaurants. Engaging with the community and attending local events can also help you feel more connected to your new home. Actively immersing yourself in the local scene, you'll not only become more familiar with the area but also have the opportunity to build new connections and find activities that align with your personal interests and hobbies.
Connecting with the Boise Community is Another One of the Techniques for Finding Calm in Your New Boise Home
To foster connections and integrate into the Boise community, there are several strategies you can employ. First, consider joining local groups, clubs, or organizations that align with your personal interests. Whether you have a passion for sports, arts, volunteering, or hobbies, Boise offers a diverse range of options. If you actively participate in these groups, you will meet like-minded individuals, engage in activities you enjoy, and establish a sense of belonging.
In addition to joining local groups, attending community events, festivals, or gatherings can provide valuable opportunities to meet new people and make connections. Boise is known for its vibrant community spirit, with a multitude of events happening throughout the year. From street fairs and music festivals to cultural celebrations and charity fundraisers, there is always something happening. While immersing yourself in these events, striking up conversations, and showing genuine interest, you will create meaningful connections and feel more integrated into the fabric of the Boise community.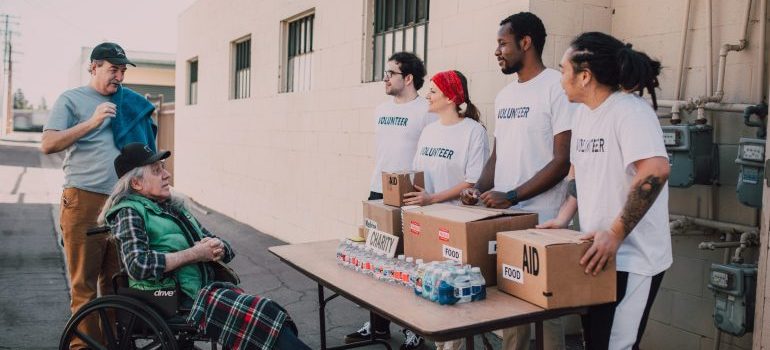 Furthermore, utilizing online platforms and social media can be an effective way to connect with locals and find like-minded individuals. Joining local community groups on platforms such as Facebook or neighborhood-specific forums can provide a virtual space for communication, information sharing, and organizing meetups. These platforms allow you to connect with others, seek recommendations, and stay updated on local events. Engaging with online communities can complement your offline efforts, providing a bridge between virtual connections and real-life interactions within the Boise community.
Exploring Nature and Outdoor Spaces
People who move from Star, ID to Boise often find solace in exploring the natural beauty and outdoor recreational opportunities the city has to offer. With the assistance of movers Star ID offers who understand the importance of a smooth transition, you can embrace the breathtaking landscapes and engage in activities that allow you to unwind, relax, and connect with nature. Whether you choose to embark on scenic hikes, meander along picturesque trails, or enjoy serene picnics in the parks, these outdoor adventures become an integral part of your journey in your new Boise home.
By following in the footsteps of those who have made the move from Star, ID, you can fully immerse yourself in the wonders of Boise's natural spaces. Star movers know the value of exploring the local parks, trails, and scenic spots as a means to rejuvenate the mind and body after the moving process. Engaging in activities such as hiking, biking, or picnicking helps you find tranquility in nature. It also allows you to embrace the vibrant outdoor lifestyle that Boise offers.
Practicing Self-Care and Mindfulness
In the midst of adjusting to a new environment, it is essential to prioritize self-care activities that promote overall well-being and reduce stress. Make it a priority to carve out time for self-care, whether it's engaging in physical exercise, practicing relaxation techniques, or indulging in activities that bring joy and peace. By taking care of yourself, you'll be better equipped to navigate the challenges of the transition and find a sense of balance in your new Boise home.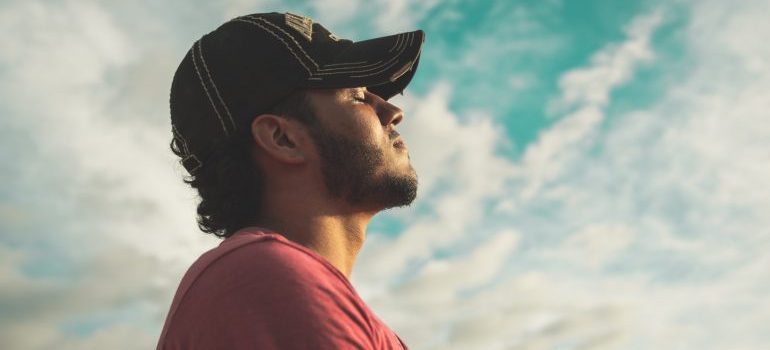 Incorporating mindfulness techniques into your daily routine can also help you find inner calm amidst the chaos. Consider practicing meditation, deep breathing exercises, or other mindfulness practices to ground yourself and cultivate a sense of presence. These techniques can help alleviate stress, improve focus, and promote a positive mindset. Additionally, don't forget to take breaks and allow yourself moments of relaxation. Whether it's enjoying a quiet cup of tea, taking a leisurely stroll, or pursuing hobbies that bring you joy, these moments of respite are crucial for rejuvenation and maintaining a healthy state of mind. By practicing self-care and mindfulness, you'll foster a sense of well-being and resilience as you settle into your new Boise home.
Seeking Support and Building a Support System
When moving to Idaho, it's essential to seek support and build a network of individuals who can provide emotional assistance during this significant transition. Reach out to friends, family, or support networks who can offer understanding and empathy as you navigate the challenges that come with starting a new chapter in the beautiful state of Idaho. Their support and presence will help you feel connected and provide a source of comfort during this transformative time.
Additionally, take advantage of the local resources to further enhance your transition and build a strong support system. Explore support groups or counseling services that cater specifically to individuals who have recently relocated to the area. These resources provide a safe and supportive environment where you can openly share your experiences, gain valuable insights, and receive guidance from professionals or fellow newcomers who understand the unique challenges of settling into a new community. By actively seeking out and engaging with these local resources, you can find the additional support and guidance needed to navigate the adjustments that come with moving to Idaho.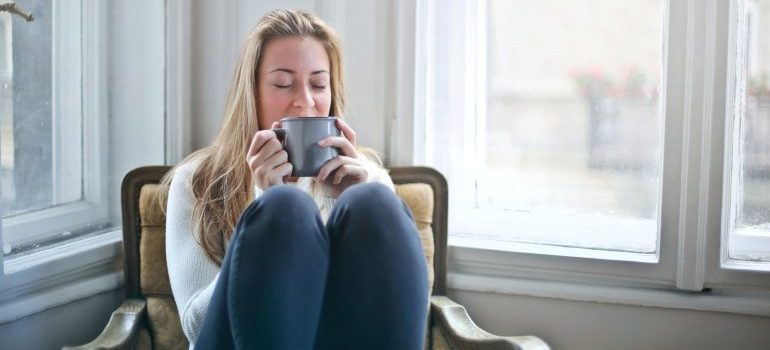 Allowing Time for Adjustment
When settling into your new Boise home, it's important to recognize that adjusting to a new environment and community takes time. Give yourself the space and patience to adapt at your own pace. If you find that you need extra time to get organized or sort through belongings, consider utilizing self storage Boise has to offer. By utilizing self-storage options, you can alleviate the pressure of unpacking and organizing everything immediately, allowing you to focus on the adjustment process more effectively.
During this period of adjustment, be gentle with yourself and acknowledge that it's normal to experience a range of emotions. Allow yourself to feel a mix of excitement, nostalgia, and even occasional discomfort. Embrace these emotions as part of the journey and give yourself permission to process them. As you settle into your new home, celebrate small victories and milestones along the way. Whether it's successfully finding your way around the neighborhood or establishing connections with neighbors, each accomplishment is worth acknowledging and celebrating. By taking the time to appreciate these small wins, you can cultivate a sense of progress, resilience, and contentment in your new Boise home.
Balancing Work and Life
As you settle into your new Boise home, it's vital to strike a balance between work and personal life. Establishing clear boundaries is key to avoiding burnout and prioritizing your well-being. Consider using the moving boxes Boise offers to organize your workspace, creating a dedicated area for work that can be separated from your living space. This physical separation helps create a distinct boundary between your professional and personal life, enabling you to maintain a healthier work-life balance.
Creating a well-structured schedule is essential for allowing downtime, relaxation, and engagement in enjoyable activities. Set specific time slots for work-related tasks and make a conscious effort to adhere to them. This helps you manage your time effectively and prevents work from encroaching on your personal life. Remember to schedule regular breaks to recharge and rejuvenate. Utilize this time to step away from your workspace, indulge in activities that bring you joy, and reduce stress. Whether it's unpacking moving boxes, exploring the scenic beauty of Boise, or pursuing hobbies that bring you fulfillment, prioritize activities that promote relaxation and personal well-being.
You Will Enjoy the Techniques for Finding Calm in Your New Boise Home
Finding calm in your new Boise home after a move requires a combination of techniques that prioritize self-care, embrace change, and foster connections within the local community. Establishing daily routines, creating a comforting environment, and exploring the neighborhood, lead to easing the transition and finding familiarity in your surroundings. Seeking support from friends, family, and local resources available in Idaho can provide the emotional assistance needed during this time. Engaging in outdoor activities and practicing mindfulness techniques help promote relaxation and a sense of peace.
Remember to be patient and kind to yourself throughout the process. Adjusting to a new home takes time, and it's normal to experience a range of emotions. Celebrate small victories and milestones along the way as you settle into your new Boise home. Embrace the changes, connect with the community, and prioritize self-care. Soon, you will find your sense of calm and create a fulfilling life in your new Boise home. Embrace the opportunities that await you and allow yourself to fully enjoy the experience of starting anew!

Everyone from the packers to the movers were awesome! They were all very professional and showed up when they were supposed to. would definitely use them again.
Let our team put together a comprehensive moving plan for you. Complete our simple free quote form or contact us at 1-208-375-0961.