Overseas moving checklist for Idaho residents
Have you been thinking about moving abroad for quite some time and have finally decided to give it a go? Then we congratulate you for being so brave and completely changing your life. But before you can enjoy your brand new life, you first have to deal with all the upcoming relocation tasks. From hiring the best packers and movers Boise area has to offer, to buying the plane tickets, you are most definitely going to be swamped with work. That's why we have come up with a detailed overseas moving checklist that's going to help you tackle the most important aspects of your upcoming relocation.
Know the visa requirements of the country you are planning to move to
There are many different ways for getting a visa nowadays. Whether you are marrying a citizen of the country you are moving to or have already found a job, you need to study the requirements to the smallest of details. Moving overseas is stressful enough when you have all the necessary information, which is why you don't even want to attempt a move where you don't have all the information at your disposal. It's also a good idea to make sure that you meet the driving requirements so that you can operate a vehicle after moving.
So before you send your shipping container overseas and relocate your most valuable possessions, make sure that you are actually eligible for staying in the country. The worst thing would be for you to realize that you can't stay in the country permanently, which would bring more problems than you can imagine.
Housing arrangements should be on your overseas moving checklist
One of the biggest questions and problems that await is deciding whether you want to buy or rent a property overseas. Granted, most often, people will decide to rent a house or an apartment, at least for the first few months. Nevertheless, you still need to think this topic through. Knowing that you have a place to stay in is one of the very few things that will make your international residential relocation a bit easier. The second thing that will make it easier should also be at the very top of your moving checklist.
Find a good international moving company
Even moving your items next door is something that's going to take up a lot of your time and energy. However, while local moves could be handled on your own, the same cannot be said about international relocation. Moving overseas is an event that's going to require a lot more than what you have to give. That's why one of the first things you need to do is start looking for a reliable international moving company.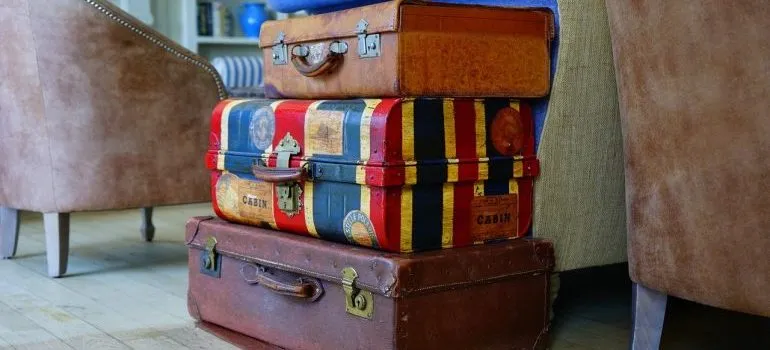 Bear in mind that international relocation won't be a cheap process. Thus, you shouldn't be searching for the cheapest company on the market, as that can only lead to damaged items. Instead, look for a company with the best quality to affordability ratio, as you shouldn't have to sacrifice one for the other.
Start thinking about storing some of your items
Unless you are a minimalist who has only the most essential items in their home at the moment, chances are that storage will have to a part of your overseas moving checklist. That being said, you shouldn't wait until the last minute to start looking for the right portable storage Boise. Instead, you should find the right unit early on, and start preparing your items for storage. Bear in mind that it's best to leave behind as many of your items as you can. The more items you decide to relocate, the more money will you have to set aside for your relocation. And since we are talking about an international relocation which is expensive enough as it is, every dollar that you manage to save will be appreciated.
Don't forget to make travel arrangements for yourself
After finding a reliable moving company, placing their items in storage, and packing up all of their possessions, many people realize they have forgotten to take care of their own travel arrangements. That's why buying plane tickets for every person that's moving should be a priority. Besides, the sooner you do this, the less money are you going to spend. Buying your tickets in advance will result in saving up money which we have already established is a good thing.
Put pet relocation arrangements on your overseas moving checklist
If you are a proud pet owner, then it goes without saying that you aren't even thinking about leaving your furry friend behind. And since that's not an option, you need to be thinking about this process ahead of time. How do you plan to relocate your pet overseas? You'll have to check in with the airline company that you opt for. Most likely, you will have to follow a certain procedure.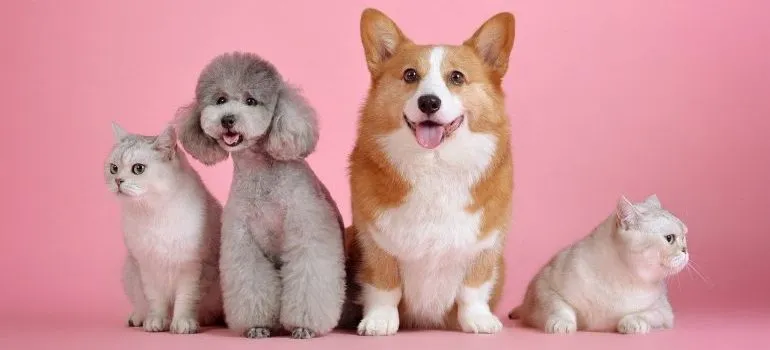 Moreover, your moving abroad checklist should also contain future plans. When it comes to your pet, that includes finding a new vet and transferring your pet's records to the new country. God forbid something happens to your pet after moving, you'll want to have a safe place where you can go and find a good solution for your pet's ailments.
What else should your overseas moving checklist contain?
Basically, it can contain everything you find important. There's no right or wrong answer, as the purpose behind an overseas moving checklist is to remind you of all the tasks you need to tackle. Some people like to remind themselves to look through all the available moving services in Boise that their movers offer, while others prefer to focus on the going-away party. As long as you finish everything in due time, you can consider your checklist to be a complete success.

Everyone from the packers to the movers were awesome! They were all very professional and showed up when they were supposed to. would definitely use them again.
Let our team put together a comprehensive moving plan for you. Complete our simple free quote form or contact us at 1-208-375-0961.