Moving tips for newlyweds – Starting the right way
There is no better feeling than starting a new chapter with your loved one after you've tied the knot. This will be one of those events that you're going to remember forever. So, the least you can do is do your best in order for everything to go according to plan. Although we, at Peasley Moving & Storage Boise, can't help with wedding preparations, we can offer a different type of support. As a company that's been in the moving industry this long, we know all there is to know about organizing and conducting successful relocations. And, we're going to share our moving tips for newlyweds with you. Keep reading and you will learn how to handle the move like a pro!
Get on the same page before you move in together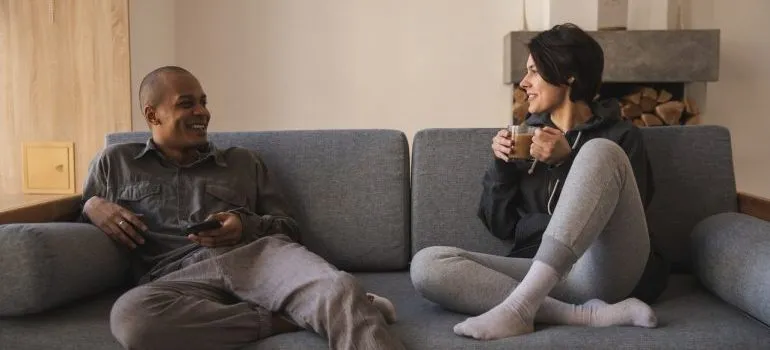 It takes time to merge two lives into one household. This might sound simple, but combining two households into one can get a bit hard if you're not doing it the right way. You need to get on the same page before the big move. By doing this, you will manage to avoid some of the most common moving mistakes for newlyweds.
You should talk to each other and figure out what both of you want.
How do you picture your home?
Do you need some extra space just for yourself?
Is the location of your future home important for you?
What are the items you can't live without?
Answering these and similar questions will help you identify your needs and wants. Both you and your partner should go through these questions. Together, you will find a way to organize a life that suits both of you.
Be ready to make compromises before moving in as newlyweds
When starting a life with a partner, it is important to understand your partner and their needs and wants. You need to prepare yourself to make some compromises just so both of you can be happy. You are going to share the same space and this space needs to be home to both of you. Your home should reflect both of your personalities. Remember this when you start to plan your future with your partner. If you think you've created a perfect plan, reach out to local movers Boise and start organizing your move.
Discuss moving budget ahead of time
If you're moving as newlyweds, there's a big chance your budget won't be that big. You've probably already spent a lot of money on the wedding and now you have to spend the rest on the move. This situation can be a bit tricky but don't let this ruin your mood. There are many tips for moving on a tight budget, you just need to look for them. If others can do it, you can do it, too.
To help you out, here are some moving tips for newlyweds that want to have an affordable move:
Use alternatives to traditional packing materials. Use laundry baskets and suitcases as boxes, and old clothes as wrapping and cushioning materials.
Sell the stuff you don't need. There are many sites where you can sell used items. Craigslist is one of them. Just make sure that the items you want to sell are not damaged. Or at least offer a reasonable price if they are damaged.
Hire a moving company. Many couples think that their move will be less expensive if they don't hire a moving company. But, in most cases, that's not true. Movers are experienced and skilled, they know how to move everything without problems. You, on the other hand, might damage your items, buy more packing supplies than necessary, and spend more on the move.
Figure out the housing situation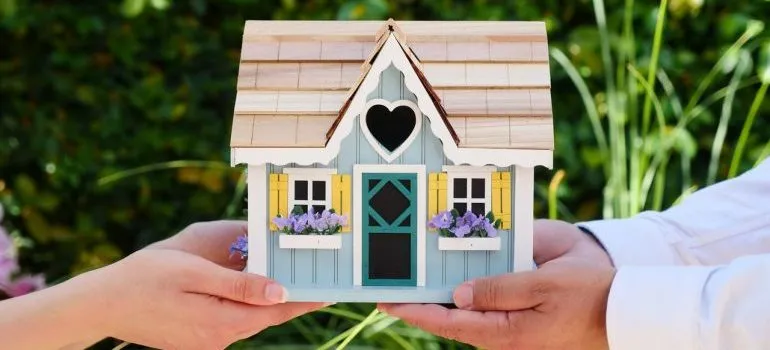 This is one of the first things you'll have to do as soon as you decide that you're going to move. Trust us, you don't want to search for a new home a couple of days before the relocation. Keep in mind that if you plan to hire movers Eagle ID and move to a different state, finding a new home is going to be a bit harder. You will either have to go to that state before the move and look go on a house hunt in person or do it online. Both of these options come with a set of pros and cons. So, make sure to talk about this ahead of time just so that you can come up with a good plan for a house hunt.
Before the newlywed move
Moving as newlyweds is an exciting thing! But, to be honest, there are some parts of the move that can a bit boring. There are some things you'll need to do before moving into a new house that could take a lot of your time. For example, you will need to clean everything before and after the move. You will have to deal with moving paperwork, notify everyone about the move, find a new job (if you're not working remotely), find a reliable moving company, and so on.
Make sure to write everything down just to be sure that you won't forget anything before the newlywed move. You can even write down these moving tips for newlyweds.
Other moving tips for newlyweds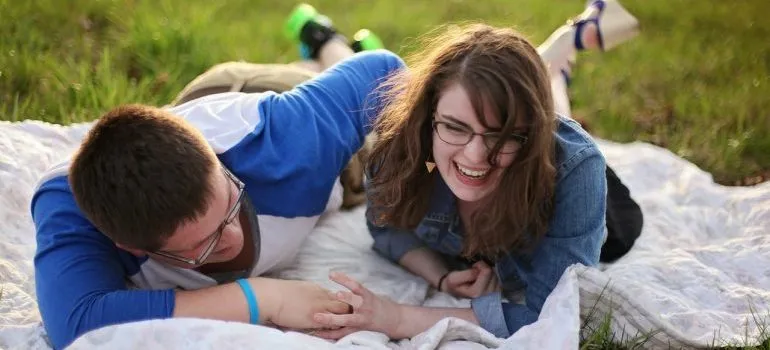 Although every move is different, there are also some similarities between them. Preparation for the move is, in most cases, the same. Here are a couple of other tips that will help you prepare for your upcoming relocation.
Declutter before you pack. You will pack faster and save money on packing supplies.
Don't forget to pack an essentials box. You'll need bathroom and kitchen essentials, as well as some spare clothes.
Start to organize the move early. This will help you keep problems and stress away.
When in doubt, hire professionals. A reliable moving company will make your move much easier and faster.
So there you have it. These were the moving tips for newlyweds you should follow. In case you have any questions regarding your move or you're in need of quality movers, reach out to us.

Everyone from the packers to the movers were awesome! They were all very professional and showed up when they were supposed to. would definitely use them again.
Let our team put together a comprehensive moving plan for you. Complete our simple free quote form or contact us at 1-208-375-0961.