Moving from Washington to Idaho on a budget
If you have limited resources to devote to your relocation to Idaho, you need to carefully coordinate the entire process. Especially if you are going to be embarking on a long distance relocation across state lines. Luckily, there are some quite affordable Idaho moving companies out there, that can adapt to your needs. And this is where you can save the most money on. You will want to hire your movers as soon as possible, as that will provide you with the best deal. It will also put you in the best negotiating position. However, that is not all, you can do some other things to make the move cheaper, too. In this article, we are going to be exploring the safest and most budget-friendly way of moving from Washington to Idaho.
6 practical tips for moving from Washington to Idaho
Book professional moving company at least two months before the move
Organize and create an ultimate moving checklist
Get moving boxes and packing supplies before moving from Washington to Idaho
Rent a portable self-storage
Pack while decluttering
Transport small items on your own when moving from Washington to Idaho
If you have anything that is highly specific to your situation, you will want to consider it as well. Every move is unique, after all, and can benefit from various solutions. For example, let's say that you are moving to Idaho and that you have friends and family members nearby. Having them assist you in packing everything would help you save money on packing supplies and getting professional packing services. You could simply have a moving crew get there, load everything into the truck and transport it to your new location. And that would not only save you money but it would also speed up the moving process.
Book a professional moving company at least two months before the move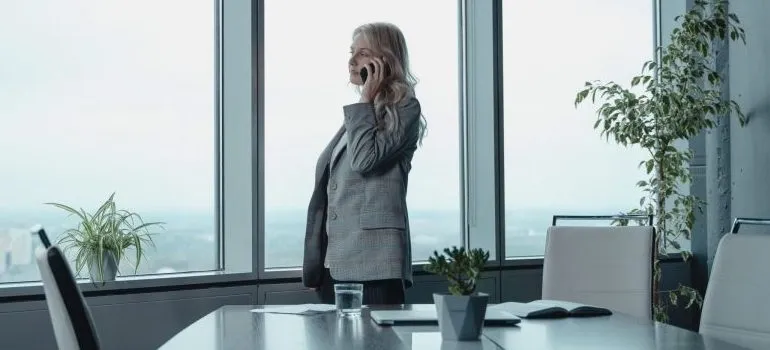 If you choose to have professionals conduct your relocation, you will want to hire them as soon as possible. Two months before the move is an optimal solution, but booking them even earlier is great as well. It is always a good idea to hire long distance movers Boise for those moves that go beyond a hundred miles, as a lot can happen during the trip. You want your things to be as safe as possible.
Only professional hands can all but ensure that they are. However, their assistance can often be quite costly, which is why you want to get into the best negotiating situation possible. If you can, try to choose the time of your relocation that is well away from the peak of the moving season, which is summer. That way, you will be able to get the best price possible from your movers.
Organize and create an ultimate moving checklist
Once you have sorted your moving assistance, it is time to get back down to earth, so to speak. You are going to need to organize your efforts, saving a bit of money here and there. This is a process that you need to devote considerable time and effort to, as it has the greatest potential for saving money. Try to make as few "wasted" trips as you can since every bit counts!
Creating a moving checklist can help you brainstorm ideas with your family members on how best to save money while moving from Washington to Idaho. Decluttering your household from items that you no longer use is a great starting point, for example. Another idea is to rent a storage unit and leave some of the stuff you currently don't need in Washington. It's all about thinking outside the box and being creative with the moving and storage services available online.
Get moving boxes and packing supplies before moving from Washington to Idaho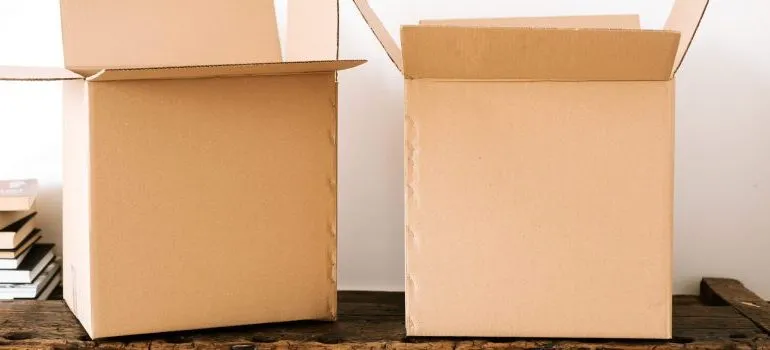 There is a potential for savings by acquiring free packing materials. You can get free cardboard moving boxes by visiting local grocery and liquor stores. Most of the time, a store will be able to provide a box or two, which will slowly provide you with all the containers that you need. Don't get disheartened if you don't have luck in the first few visits, that just means you need to continue looking. Another option is searching for used boxes and packing supplies on Craigslist or Nextdoor. Over time, you will be able to accumulate the boxes required for your relocation without a large expense. Do be very cautious about the condition and cleanliness of the boxes though, you wouldn't want to spoil your moving experience by inadvertently introducing pests, dirt, or other contaminants to your belongings.
Pack while decluttering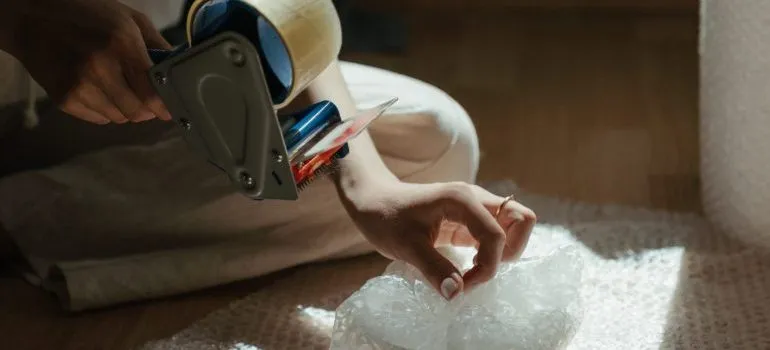 If you have a large number of items to pack and not enough time to pack all of them, you might need to opt for professional packing services. This will inflate the cost of your move and put a serious dent in your moving budget. But if you just organize your time a bit better, you can avoid this situation entirely. This is what you need to do:
As you are going through the decluttering process, immediately pack every item that you decide to keep. This may prolong the decluttering effort a bit but will provide you with all the items ready to go when the moving day comes.
Transport small items on your own when moving from Washington to Idaho
Finally, you can save quite a bit of money by transporting as many of your belongings on your own. If you are making a trip to see your new home, or to settle some matters, always bring a few items with you. The more you transport before the moving day, the better. Also, it might be a good idea to pack your vehicle to the brim with small items when traveling to your new home. It might be a bit uncomfortable but saving money usually is. Plus, there are a lot of items that moving companies will not want to risk transporting, so this is definitely something that you will want to discuss beforehand.

Everyone from the packers to the movers were awesome! They were all very professional and showed up when they were supposed to. would definitely use them again.
Let our team put together a comprehensive moving plan for you. Complete our simple free quote form or contact us at 1-208-375-0961.