Moving during a rainstorm – can it be done?
Although moving during rainy days is not recommended, sometimes it is necessary. Maybe you haven't expected that unfavorable weather conditions would await you on the day of moving. On the other hand, moving may be urgent, so you have to move when it's raining. Fortunately, moving during a rainstorm is possible, thanks to our guidelines. The goal is to save all your belongings and relocate safely. Furthermore, you will the right team of movers to execute your rainy moving day efficiently, from start to finish. Our crew at Boise Moving and Storage can help you with the move even during the most unexpected weather changes! Moreover, a rainstorm is no exception.
Nevertheless, you will have to take all measures of precaution into consideration. When a rainstorm hits, your moving day can easily become chaotic. Moreover, it's not enough to simply wrap, pack and toss your items, hoping they will survive the move.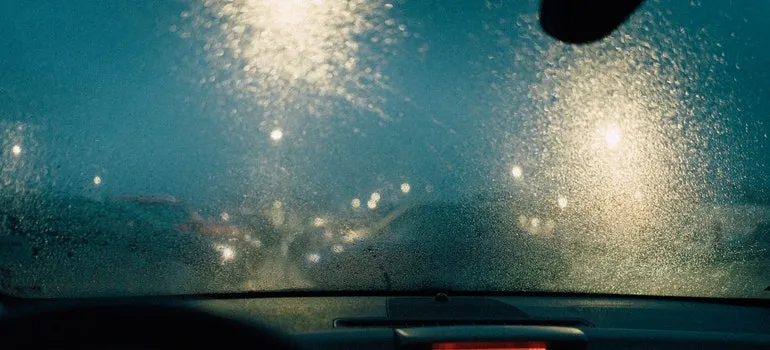 You must secure your belongings and load them safely when moving during a rainstorm
Although a few drops of rain will not cause much damage moving in bad weather can be challenging. Therefore, it is necessary to protect your belongings. Make sure to prep and pack your belongings before the movers arrive. However, if you are new to moving, wait until the movers come and do the packing for you. The safest option is always the best in this case. Therefore, avoid DIY moving ideas that serve no purpose, especially during a heavy rainstorm. You don't want to end up with soaked or broken belongings. Therefore, secure your belongings and prevent unnecessary exposure to water.
Take enough time to carefully prepare your things before packing
Wrap your items in plastic. We all know that plastic is more or less waterproof and perfect for a rainstorm move. In addition, cover the items with layers of bubble wrap.
You will need clothes and old towels for extra security. Wrap your belongings in blankets, old towels, and old shirts. This will protect your stuff not only from rain but also from breaking.
Additionally, secure your furniture with comforters. You can never be too sure whether water will reach your furniture or not. To relieve yourself of worry, simply put some comforters on your chairs, sofas, and the like.
Put your clothes and papers in the garbage bag. They will protect your clothes, documents, and other paper items. Add a layer of extra security by putting an already packed garbage bag into another one.
Use shrink wrap for furniture, artwork, and other bulkier items.
Invest in sturdy cardboard boxes. They will spare you additional repairs. Better to be safe than sorry. You can find top-quality moving boxes Boise movers include in their offer.
Disassemble electronic devices. Wrap each part separately and use original boxes or containers to pack them. Make sure to secure boxes and containers with sponges and cloths to prevent not only leaks but also breakage.
Prepare for heavy rain
Put on clothes you won't be sorry for if the rain catches you. Then protect yourself with a raincoat, and put on rain boots. It's important that you feel comfortable during the relocation in a rainstorm. The ground is slippery and everything seems chaotic. Therefore, the comfier – the better.
Label all moving boxes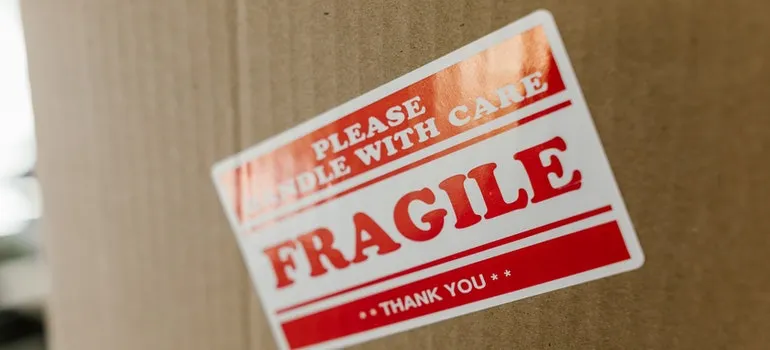 After you pack something, immediately label that box with a permanent marker. Label all boxes as sensitive and easily breakable, heavy, and so on. After all, this will help the relocation team how to arrange the boxes in the truck.
Kindly let the movers know to be careful when loading a moving truck during a rainstorm
During the rain, loading into the truck must be done quickly and efficiently. The shorter things are transported to a truck, the better. Therefore, get organized with your relocation team. For example, create several drop-off lines where another mover will transport the box to another drop-off point, or directly to a truck. Also, do not put boxes on the wet ground! Regardless of how well your belongings are secured, the water will find its way.
Safety on the road when moving in a rainstorm is a must
The roads are slippery during heavy rains. Therefore, kindly ask your movers to drive carefully and let them know not to rush. Keep in mind that accidents are likely on a wet road if you hurry. So do each step one by one. It's possible to complete the move during rainy days only if you take precautions. Your new home will be waiting for you after moving.
Storage is of great help throughout the move in a rainstorm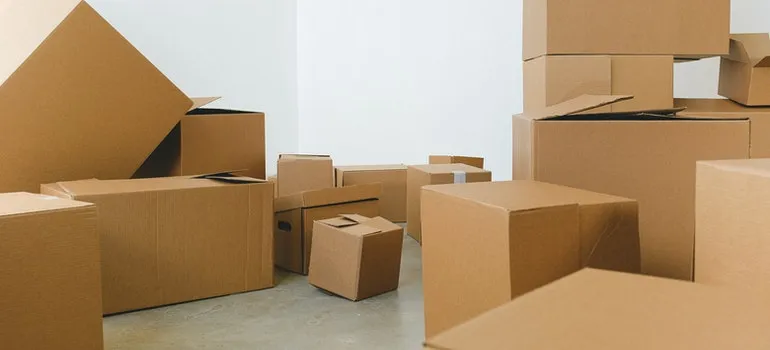 Unexpected circumstances may surprise you during the move on a rainy day. Sometimes it's necessary to leave some items for a couple of days later. Therefore, you should consider storage rental. Many local movers Boise – based offer excellent and affordable storage services. Additionally, well-maintained storage units are climate-controlled. That means the outside temperature won't affect your belongings. Even your most sensitive items will remain safe and sound. This solution is a life-saver while you relocate during a rainstorm. It's much better than DIY storage options -spare rooms, garage, basement – that don't guarantee the maximum safety of your items. 
Prepare your new home after the move
After moving during a rainstorm, make sure to prepare before you unpack. Place a doormat at the entrance so you don't bring a lot of dirt into the home. Then place newspapers and plastic wrap on the floor where you will place the boxes. Then turn on the heating and create a warm and pleasant atmosphere. Next, let the movers bring in the boxes. Also, organize in assembly-line by adding boxes to each other. That way you won't spend too much time unloading.  After that, unpack cloths and paper towels, and clean the boxes to soak up excess water. Finally, start to unpack your belongings. However, don't rush. Take time with room-by-room unpacking. Soon you'll be able to fully enjoy your new home!

Everyone from the packers to the movers were awesome! They were all very professional and showed up when they were supposed to. would definitely use them again.
Let our team put together a comprehensive moving plan for you. Complete our simple free quote form or contact us at 1-208-375-0961.