Moving as a student – how to do it on a budget?
A defining chapter of your life is about to begin. It looks challenging, feels daunting, but you know it will be awesome. But before you can jump into student life, there's only one little thing to take care of – moving. Now, a lot of people will tell you that moving as a student is all about compromises. While there's truth to that, it doesn't mean you'll have to give up on all the things you love and leave them behind. Nor that you'll have to break your bank to get to your destination. If you organize well and take the advice from some of the best movers in the Boise area, you can cut the costs without cutting corners. That's exactly what this guide will help you do.
Research, research, research!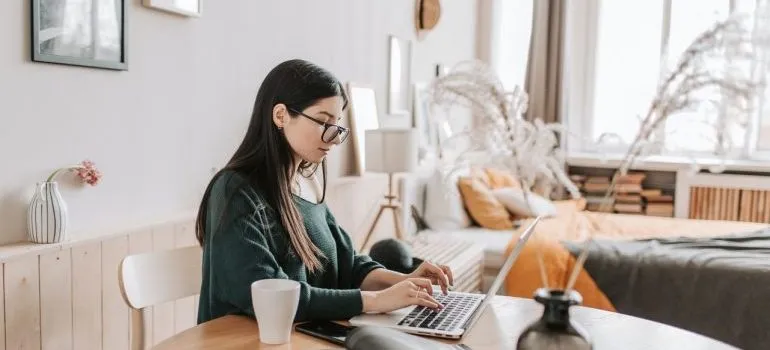 If there's one thing that makes studying productive and (not necessarily) easier, it's the ability to do thorough research. This is the first step toward a successful relocation, whether you're moving as a student, for a job, or anything else, really. Therefore, since you're trying to cut as many costs as possible, it's best if you take a systematic approach. Here are some things you should focus on.
Find and schedule good movers way in advance
Moving already consists of too many chores. Adding juggling multiple companies to the list only makes it more stressful. Not to mention – more expensive. Here's a good way to approach the problematics:
Research movers in-depth. It's important to find a well-rounded moving company, that has all the moving services Boise ID you'll need;
Schedule moving date a few months in advance. It ensures you don't have to look for the movers in a hurry and contend with second-grade companies. Also, you can get a neat little discount if you do this;
If possible, move during the off-season. You'll pay less for the relocation and ensure you have the movers you want.
Audit the budget
Once you're done researching the movers, you should have a pretty nice list of adequate moving companies. Now, it's time to draft a budget. Fortunately, movers themselves can help you figure this one out.
For starters, head to moving companies' websites, and use a free quote calculator. Every moving company has one and, although it's not super accurate, it's good enough to get you started. It will give you a rough idea of how much your relocation is going to cost. More importantly, it will help you determine which movers you can afford.
Now, although a quote calculator is an excellent starter, once the relocation gets into the planning phase, you'll need a more precise number. To get it, call the companies that caught your eye and schedule a virtual online estimate. That way, you'll have the most accurate quote, all services and expenses included.
Pro tip: Don't forget to ask for promotions and student discounts! More often than not, a moving company will have a neat deal going for you.
Choose the right way to move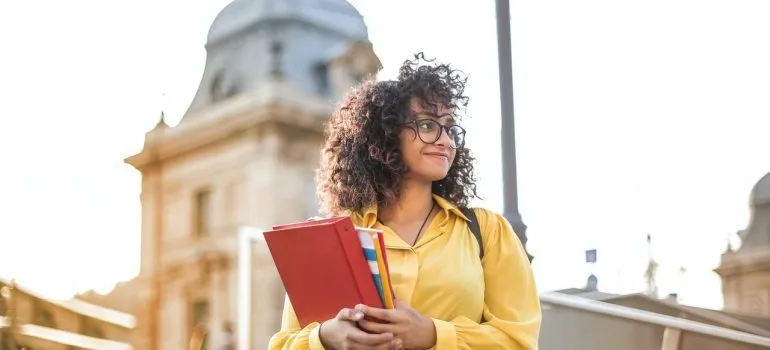 Not every move is the same. Different types of relocations have different requirements and, therefore, demand a specific approach. Therefore, figuring out the right way to move should be high on your priority lists.
For instance, if you're moving locally, you can get by with renting a van and handling the almost entire move on your own. However, if you're moving abroad, you'll need a reliable way to ship your stuff, without paying an arm and a leg. So, shipping container overseas is a much better option, in this instance.
Pro Tip: Talk to your movers to find a solution that will fit your needs and your budget. More often than not, they'll offer good advice that will make your move cheaper and your life easier.
Travel light
When moving as a student, you're heading off into the unknown. Well, not if you took our advice and did the research. Still, acclimating to the new environment can be daunting. As such, you may feel the need to prepare for anything and everything. Therefore, bringing as much stuff as you can seem like a good idea. This is a wrong way of thinking and, also, one that will skyrocket the price of your relocation. So, before you start packing, think long and hard about what you really need. Not about what you may need. It's a good idea to make a list, and revise it a few times to make sure you're not bringing more than necessary.
Pro Tip #1: If you have to bring the majority of your belongings with you, consider using portable storage Boise moving companies provide. It's an affordable way to stay organized and keep your belongings safe, without cluttering your new home.
Pro Tip #2: Instead of paying rent while you're away, it's a much better option to put your stuff in storage. This is far cheaper and lets you save a lot in the long run.
Declutter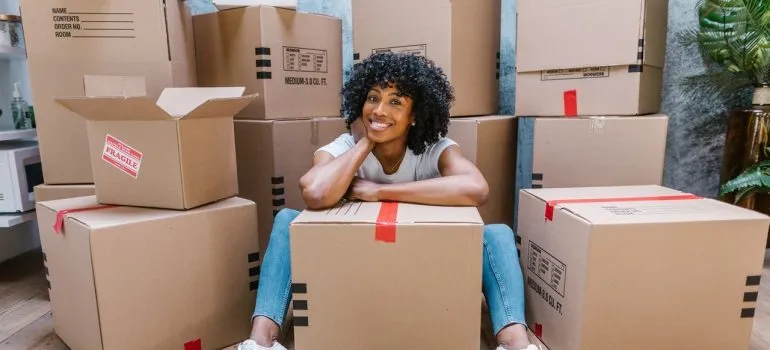 Decluttering is one of the best ways to cut the costs of moving. You'll get rid of unnecessary belongings and, therefore, lighten the load. Since cargo weight is a critical component of moving costs, the lighter it is, the less you'll pay.
Packing (with a bit of slacking)
Packing materials can eat up quite a nice chunk out of your moving budget. But, do they have to? Absolutely not! If you don't mind doing some legwork, you can cut these costs to a minimum:
Scout the local shops and stores for used boxes. Bear in mind, though, that you'll have to reinforce them. So, buying a lot of packing tape is non-negotiable;
Find a bunch of old newspapers. Although they aren't ideal for wrapping, they are excellent for padding;
Get heavy-duty plastic trash bags. They are a cheap way to pack clothes and some soft unbreakables. They are still plastic bags though, so don't overfill them.
Pro Tip: Never ever use alternative packing materials to pack sensitives and breakables. They might look sturdy, but they don't have the integrity to keep your items safe during transport.
And now, an amazing new chapter of your life can begin
Moving as a student is all about excitement and enthusiasm. A fantastic adventure, that you'll emerge out of as a better person. And, yes – it will be challenging. You'll face difficulties, you'll even struggle from time to time. But, when the day comes to look back upon it, you'll know it's was worth it.

Everyone from the packers to the movers were awesome! They were all very professional and showed up when they were supposed to. would definitely use them again.
Let our team put together a comprehensive moving plan for you. Complete our simple free quote form or contact us at 1-208-375-0961.