The importance of moving company reviews
Finding a suitable, reliable, and trustworthy moving company is one of the main tasks everyone has before moving. However, it is not an easy task. And it would be even harder if there weren't moving company reviews. Luckily, these days there are many places where you can read other people's testimonials that will help you to find suitable movers and avoid scammers. If you want to know more about the importance of moving company reviews, Peasley Moving & Storage will try to explain how you can benefit from reading them and why it is important to leave a comment after you finish your relocation.
It is very difficult to find reliable movers that can handle your relocation process properly while not ripping you off
Moving is a lucrative business. That is why it attracts more than just reliable and trustworthy professionals. Moreover, fraudulent moving companies' numbers have increased to the point where it became very difficult to locate reliable and trustworthy movers. Even if everything looks legit, you never know how your movers like to do their business.
On the other hand, maybe you are looking for a specific type of moving company. Or you have a special task that only specialized movers can handle. Whatever you are looking for it can be pretty difficult to locate using standard means of search. Of course, if you already know about a moving company, like moving services Boise ID, that is reliable and dependable, research will not be necessary.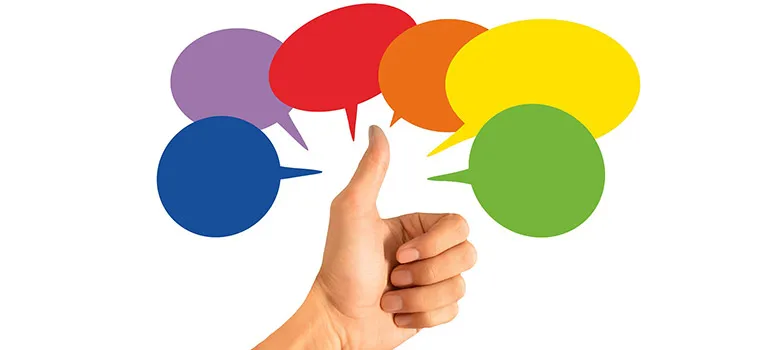 Find movers that suit your needs. That is one of the biggest importance of moving company reviews
When you are looking for a moving company, your first concern is to find movers that can handle your type of relocation. Whether you are moving locally, or long distances, need a full moving service, or just transportation for your items it is important to know that your movers will know how to do it properly. Ok, you can browse through countless internet pages, you can ask your friends for a recommendation, or you can hire the first company that claims that they can handle it. Naturally, neither of these solutions can guarantee that you will make a good choice. So you are playing a game of luck.
Still, there is one thing that can give you a clue about your company's capabilities. Reading moving company reviews. Hopefully, their previous customer that had the same problem as you left a review and you will be able to learn whether freight services Idaho can really transport your items undamaged or not.
Moving is very expensive. Avoid hidden costs by reading online reviews
Moving can be very expensive sometimes. Especially when moving long-distance or internationally. Moreover, the price of your move will depend on the number of services you hire.
For example, if you hire a moving company just to transport your belongings from point A to point B it is not going to be as nearly as expensive as when you hire a full moving package. A full moving package that will provide you with packing supplies, packing, dismantling your furniture, piano moving, lifting and moving your heavy safe, and even storage services Boise ID. Still, some moving companies like to resort to some unfair business practices reflected in hidden moving costs. They are called hidden because it is really hard to identify them before it is too late.
What are hidden moving costs
For example, some movers will charge you if they need to climb too many stairs. Or if the parking spot for the truck is too far away and they need to cross that distance on foot. Moreover, some movers will try to take your money for something they call difficult maneuvering. This basically means that they do not have a clear path from your home to the truck so they need to do some actual physical work to load or unload the moving truck.
Of course, you will not know about their hidden charges until it is time to pay. The best way to learn about this is to visit one of the moving companies' review websites and read people's testimonials. That is one of the greatest benefits of reading moving company reviews posted by past customers.
Learn how your movers are equipped by reading genuine reviews
Movers need to be well equipped to be able to do their difficult job properly. However, it is really difficult to learn about their equipment or truck fleet unless you sneak into their storeroom or parking lot and take a look. Hopefully, movers you are considering to hire had customers before you. And some of those customers hopefully left some reviews.
Most of the time, however, if they did everything by the book and their equipment was not questionable, maybe you will not find any reviews regarding their vehicles or tools. On the other hand, if they have a habit of using inappropriate vehicles, vehicles that are obviously neglected, they do not have proper tools, or they like to improvise during work, there is a big chance that you will find a testimonial about it.
How to know whether you are reading genuine reviews
Finally, it is important to know that you should not rely on every review that you read on the internet. First of all, even the best moving companies have trouble with their customers. Sometimes an angry customer will leave a review that doesn't genuinely reflect the worth of a particular moving company. Some moving companies, on the other hand, have adopted a bad practice of paying fake reviewers to leave positive comments.
Therefore, you need to be very careful when reading and accepting online recommendations. Pay attention to where you read those comments. If you read them on a moving company's website you can disregard them completely. If you are reading them on review websites like the BBB or Verified Movers, you should read a lot of them and apply common sense to best determine whether or not to trust those reviews.
Do not forget to leave a comment after you move
For reasons stated above it is very important to leave a review yourself after your relocation is finished. If you had a pleasant experience, recommend your movers to others. If you had a bad experience, warn people to stay away. Hopefully, you gained benefit from reading moving reviews posted by others and will pay it forward by leaving one yourself.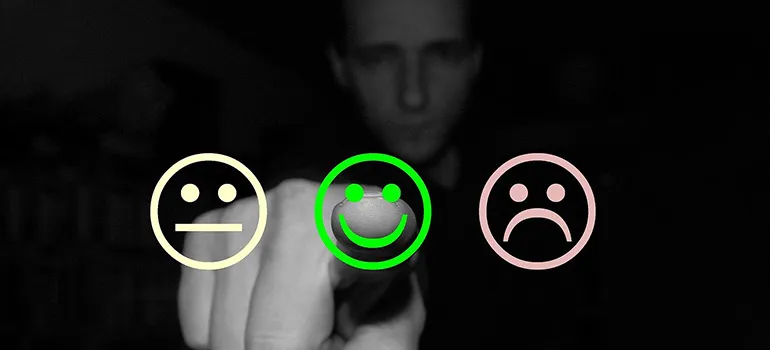 A lot is at stake when moving. That is why the importance of moving company reviews is big
As you can see, the importance of moving company reviews is big. A lot is at stake during the moving process. And even the slightest mistake could cost you immensely. That is why it is very important to find the best possible moving company. And the best way to do it is to read genuine online reviews. Good luck!

Everyone from the packers to the movers were awesome! They were all very professional and showed up when they were supposed to. would definitely use them again.
Let our team put together a comprehensive moving plan for you. Complete our simple free quote form or contact us at 1-208-375-0961.