How to upsize your Boise home
When starting a family, starting a new job, getting an inheritance or annual bonus, many people tend to switch toward expanding their homes. However, there are some things to consider before you decide to upsize your Boise home. You should also ask the right questions when upsizing to a new property. And movers Boise area understand this better than most. From budgeting to timing, Peasley Moving & Storage has practical advice for you if you're thinking of upsizing.
Upsize your home
To start with, you need to figure out what it is that you need. So, take a moment and consider why you want to upsize your home. Think about the following:
The size of your current home.
Distance from your workplace, family, and/or friends.
The existence of a backyard for children and pets.
Your ambitions and plans for the future.
You can write a list separated into must-haves and desires. Once you have all that prepared, you can start your search. And once you do, make sure that you find somewhere that fulfills all of your wishes. Moreover, moving to Idaho is certainly a great occasion to upsize your Boise home.
Location is very important
If you are relocating your Idaho household to a new location, you should find out as much about it as possible. You should also look into restaurants, shops, and community centers. When you are upsizing your Boise home, you need to consider is it close to the amenities such as schools, job opportunities, driving routes, public transport options, etc. And you also need to think about if that area will actually be an improvement on where you are now. To gain local insight, try spending some time in the area. As well you can speak to a real estate agent who is well established in the local community.
Consider resale value when you are upsizing your Boise home
One of the most important things when it comes to your new home is to find the place where you love to live. Hence, buying a new property can also be an excellent way to store and grow wealth. To make the most of that chance, you need to think about a home's potential future resale value when buying. So, consider researching the following:
The historical movement of property prices
If the property has increased in value in the past.
What's planned for the future of the are, which should include large housing, commercial or infrastructure developments. 
You already know that upsizing your home can be a huge challenge. However, if you break it down into smaller tasks and goals it can be quite easy. You can start by considering what you need from your property and what you can afford. As well as which location is perfect for you and whether the property will resell at a profit.
Begin upsizing your Boise home with your list of must-haves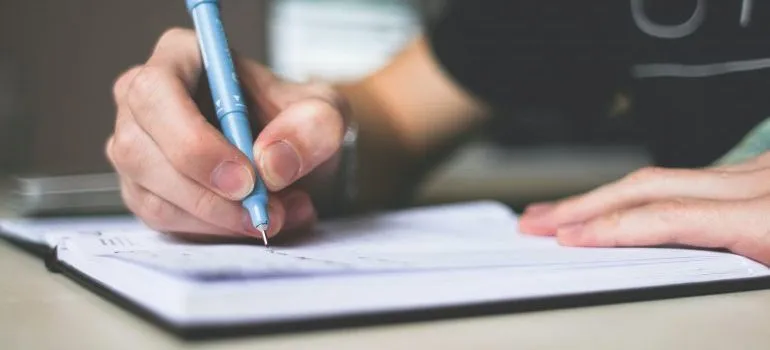 You can begin by sitting down and making a list of what you need and want in a new home. So, there are many things that you need to decide on. First, think about the minimum number of beds and baths. This is a good start to your home search. Next, you should choose a neighborhood.
Hence, you need to think about which part of the city do you want to live in? Don't forget about the yard. Think about if you need a lot of outdoor space. And do you want your children and pets to play in the yard? Remember to consider what Luxuries are you looking for. So, what are the benefits of your new home? In order to answer this, ask yourself if you want a fancy kitchen. Or are you looking for a huge master bathroom?
Additional things to consider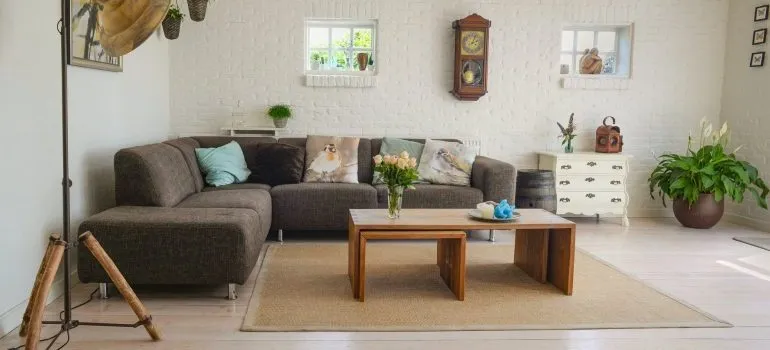 Another thing to consider is extra space in your home. Hence, if you are upsizing because you want more space, consider what exactly are you going to do with that space. For instance, you may need a separate and quiet room to use as an office. Or, perhaps your family needs a second living room so that video games can be played while others want to watch a movie. Don't forget to think about the future. Think about if the space in the home is going to be enough, or will you need even more rooms in the future.
Floorplan
As soon as you know what you want in a bigger home and why you want it, you should decide the following. Hence, as yourself how do you want those spaces to be laid out, in order to function together as a whole. Think about if everything should be on the same level so that you can age in the home. Or make it easier for older residents in the home to get around? Organize your kitchen accordingly. For instance, if you want an open kitchen you can host parties, then you should leave enough living space. Also, consider if you are going to have the guest area away from the main bedrooms.
Hence, when upsizing your home, the most important thing is to think about a home's functionality. And, when you start equipping your new home, make sure to place all of your items accordingly. And, if you have any belonging that needs to be stored, you can always use self-storage Boise services.
Think about the budget in order to upsize your Boise home
When you decide to upsize your Boise home, you can easily be tempted in buying at the top of your budget. That is why it is important to make sure to go over your budget and decide how much you really want to spend. Also, think carefully if buying a bigger house is a good option for you.

Everyone from the packers to the movers were awesome! They were all very professional and showed up when they were supposed to. would definitely use them again.
Let our team put together a comprehensive moving plan for you. Complete our simple free quote form or contact us at 1-208-375-0961.