How to start an online clothing store in Nampa
Starting your own business is something that really can take time and effort and money to make happen. And not only is starting a business a feat in normal conditions, but it is far more challenging if you are planning to move or may have just relocated. If you think about following this path, you are in the right place. Peasley Moving & Storage Boise is here to share insight into what you need to do in order to start an online clothing store in Nampa. No matter whether you have recently moved or have been living here your whole life. You will find a thorough guide to what to do when opening an online store is your goal quite useful. With that being said, let us dive right into the Olympic pool of information that you have been waiting for.
Why even consider opening an online clothing store?
The question above is really a legitimate question to ask. After all, why would you want to put in so much work only to open a store that is not even going to have its physical address where people can come and try things out? Here are some of the reasons why opening an online store is a good idea:
An online store is far easier to set up. In essence, all that you need in order to be able to put stuff into your store window is a webpage and goods to sell. Following that, you will just need a deal with a reputable freight shipping Boise company.
It takes less time to put stuff up for sale online than to open a traditional store.
You are going to need far less money to start an online business than the ordinary one.
Easier to gain customers nationwide (or worldwide) simply because they will be able to shop from their homes.
Obviously, things are not going to be all that easy like putting up a simple website and that's it. What you need to do to start the business is what we are going to see next.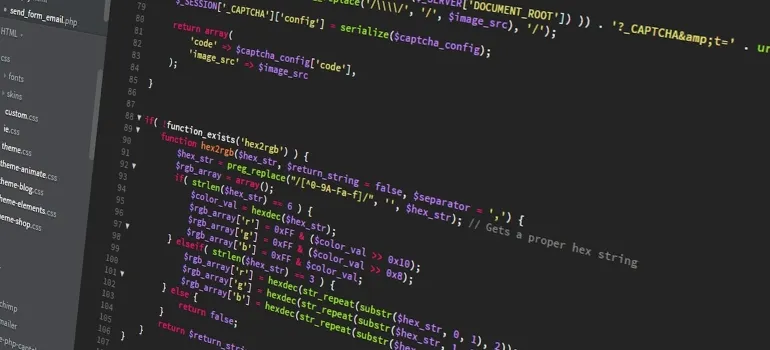 What do you need to know first if you want to start an online clothing store in Nampa?
Starting any kind of store is going to require a solid amount of work that you need to put in before you are ready to really get into the business. Hopefully, your path to success is going to be shortened with the information that we have to share with you. After all, as preferred movers in Nampa ID, we have helped plenty of people move. Some of them held physical stores while others owned online businesses. Hearing their stories is what motivated us to go down this road of trying to help our countrymen and women figure things out more quickly when it comes to owning an online store. After all, once set up, an online store is going to provide you with an opportunity to travel, explore new markets, and move to any part of the world. So, when you do, make sure to keep us in your mind.
Some of the most important things that you should do in order to properly open and run an online store are the following:
Decide what kind of clothing you would like to sell.
Come up with a business plan.
Think about whether you want to be a trader or you may want to start your own clothing production.
How about dropshipping?
Think about technicalities – what platform will your business use?
What name are you going to use?
List the products that you sell.
Work on marketing.
Let's take a closer look now at the points above.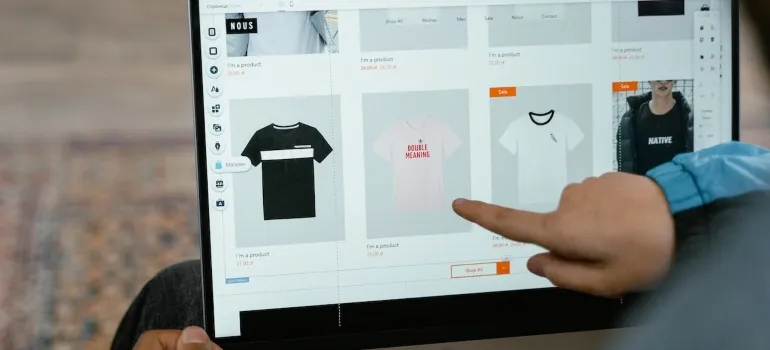 Firstly you have to decide what kind of clothing you will be selling online
The first decision that you are going to have to make is about the type of clothing that you would like to offer. There are many different online stores, so you should try and be creative about this. Thinking about the client target group should lead you in the right direction. In the case that you manage to properly target your audience in Nampa, Boise, but also the state of Idaho and the USA, you are going to have plenty of chances to succeed in this business.
Another good idea is to sell the type of items that you are interested in. If you decide to get into a business that you know nothing or almost nothing about, a lot can go wrong. From investing in storage space at home even though you need temperature controlled storage in Boise, to simply taking your brand in the wrong direction altogether. Making your hobby your business is usually the most fruitful way to conduct business and live your life. Simply, when you do so, you know what people want and can segment them into smaller niches. Most importantly, you will be able to share first-hand pieces of advice with them as well.
However, it is necessary to be careful as well. Sometimes, people make grave mistakes in situations like these simply due to overconfidence. So, think about what kind of goods you want to offer and who your clientele is. Do not be too confident, but keep your mind open to suggestions and constructive criticism. And remember, you need to constantly change and develop.
Come up with a business plan in order to succeed when you start an online clothing store in Nampa
We are certain that you have heard about business plans before. If you have not taken business plans seriously enough so far, you should make sure to do so. They are the core of every business. And they stand behind every successful company regardless of whether it is a commercial storage provider in Boise or an online shopping platform. Knowing what you do, why you do it, and when you do it is crucial. There are many aspects to any business plan. However, we are going to point out, what we believe is the most important part of a business plan – market research.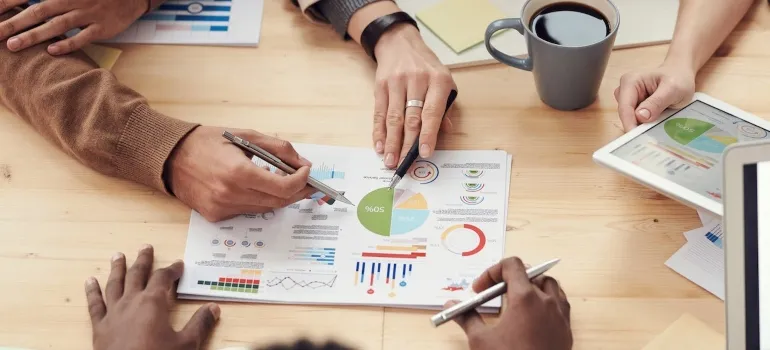 The retail clothing market has been saturated for years now. However, this has not prevented new companies from opening their stores. It should not prevent you from doing the same as well. However, in order to know how to go about your business, you need to be aware of what you are getting yourself into. Knowing your audience and the market scene in the Boise area is crucial. Therefore, before you make any decisions, make sure to research the market. Later on, you will be able to test it. That step in the process comes only once you have established a foothold in the industry. For the moment, you have to know what the situation is like, so, conduct your research on time!
Are you a retailer only or a manufacturer as well?
Now, this is also one of the things that can find their place in your business plan. After all, the decisions that you make now are going to mark your business for the future. One of the things that you need to know is whether you are looking to get into the retail business only or you may be thinking about producing your own things in Nampa as well. In the case that you are interested in your own production, you are going to have to deal with packing as well. So, contacting providers of packing supplies Boise has to offer might be a good idea right away. Offering their service on your website right from the beginning could help you grow in the long run. Think about it and adjust your business plan accordingly.
Dropshipping, the hottest thing at the moment
In the case that you want to start an online clothing store in Nampa just for money, then, you may consider getting into dropshipping. What is it? Let's find out.
Dropshipping represents a method of trading online without having physical access to the items that you offer. Essentially, you are a middleman in this situation. You have your website and your clients. They purchase goods over your website first. Then, you order items from the manufacturer and have them delivered to the customer's desired address. Dropshipping represents one of the ways to make money without having to invest a lot. Some people started by investing no more than $200 initially!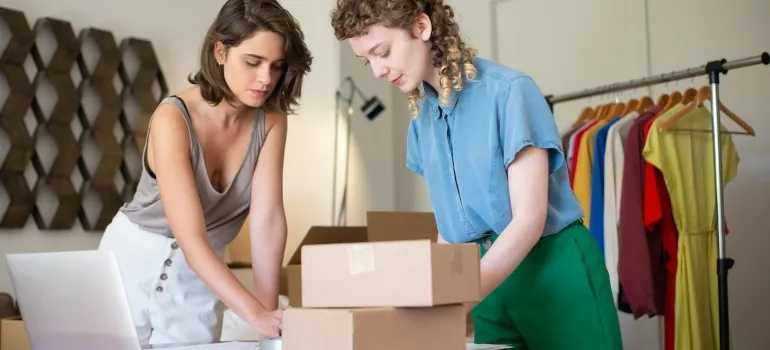 The technical stuff – what platform are going to use?
Now, we have to touch upon the technicalities. Firstly, you would have to decide on what platform you are going to fund your business. You have two options to choose from:
Open source where you manage the website and build a code from zero.
SaaS, or software-as-a-service. Here you pay a subscription that allows you to use already-developed features and design your website accordingly.
Obviously, both options have their pros and cons. For example, in the case that you lack technical knowledge and are not interested in developing your website from scratch, then SaaS is the right option for you. Still, in this case, you are going to be limited by the features that the provider has developed. Either option is good, you just have to make the decision of which one suits you best to go with.
Choose your name to start an online clothing store in Nampa
Name! You have to choose a catchy name for your store! This should be a very fun and exciting step in the process of setting up your business. Just keep in mind that your store name should be unique and representative, not only in Nampa but nationwide and even worldwide. And, it should be easy to incorporate into your domain name. So, be as creative as possible, but smart about it as well.
List the products that you want to see
By now you should have made the decision on what you want to sell, and what your store name is going to be, and you should have your website up and running. Now, you need to list the items that you would like to sell.
The important things about listing your products are the following:
Good quality images.
Sufficient product details.
Detailed sizing charts.
The ease of navigation.
You should know that your customers need to receive the right kind and amount of information on the things they want to buy. So, knowing what clothes are made of, the sizing, their origin, and if they will fit them specifically, is imperative. In the end, make sure that the website is easy to navigate. There is nothing more frustrating than knowing you had found something you liked and not being able to locate it once again.
Actively work on marketing
Lastly, let us point out the importance of actively working on marketing. You are going to make sure that your website receives the perfect amount of exposure. You can go about this business on your own for sure. Alternatively, you could hire professionals to manage your marketing strategy: come up with it and implement it. Marketing is a very important aspect of every industry. If you do not know much about it, you should definitely get a professional company to deal with this aspect of your business.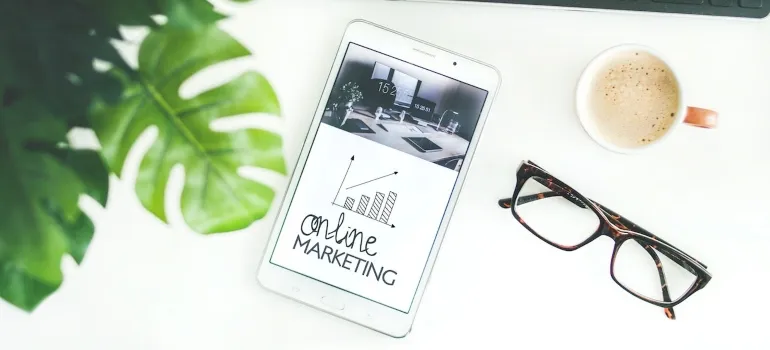 Are you ready to start an online clothing store?
As you have seen, there are many things to know about starting a small business in Boise. This is especially true when you want to start an online clothing store in Nampa. You have to take the time to get familiar with all the bits and pieces that running a business constitutes. Be smart about what you do and how you invest your resources and keep your mind open. Put in the effort and hope for the best. We are going to be cheering for you!

Everyone from the packers to the movers were awesome! They were all very professional and showed up when they were supposed to. would definitely use them again.
Let our team put together a comprehensive moving plan for you. Complete our simple free quote form or contact us at 1-208-375-0961.