How to settle after moving to Caldwell ID alone
Moving to a new place can be challenging – the concept of having a new home, a new job, and a whole new city to get used to. When you're moving with your family, you at least have someone there with you. But when you're moving alone, the relocation can feel very unsettling and lonely. Still, it's important to remember that you were once new to your current home as well. You can (and will) settle after moving to Caldwell ID as well, even if you are going through it alone. So don't be afraid of the moment when your movers Caldwell ID need to leave – this is only the beginning of your new life.
Prepare to move to Caldwell ID by ensuring your relocation goes smoothly
The first step to settling in easily is making sure that the relocation itself is an easy one. You won't be able to focus on making yourself at home in Caldwell if you're still waiting on your belongings to be delivered or paying a debt to a moving company that scammed you out of more money than you expected. So don't procrastinate with your relocation: start early and plan ahead. Then hire good movers. This will greatly reduce your level of stress.
If you're moving a business or need some special help with your relocation, having the right movers will be even more important. Full-service moving companies offer everything from medical equipment shipping services to piano moving to fine art relocation. So however difficult and complicated your move is, the right movers can make it easy with good moving services. Then you can start settling in on the right foot.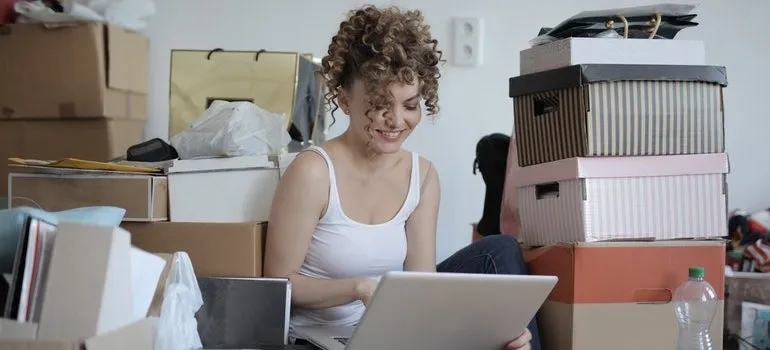 Do your research about your new home
It will be easier to settle somewhere new if you know what to expect. So just like you need to research professional Idaho movers for your relocation, you need to research Caldwell itself. How big is the city? What kind of vibe does it carry – urban, suburban, rural? What is the easiest way to get around? Will your neighbors be similar or come from a variety of different backgrounds? This kind of advance knowledge can be useful in making you more comfortable in a new place.
Getting to know the neighborhood will help you in settling in
Whenever you move somewhere new, you need to relearn where all the things you need are. The local stores, the best restaurants, the cinemas and malls, and everywhere else you might go. When you move alone, you don't really have anyone to ask these things. So you have to get to know your neighborhood yourself.
Walk a lot and don't be afraid to get lost
While driving and public transport certainly have their place in every city, walking is the best way to really get to know an area. You'll see, smell, hear, touch, and experience everything first-hand. Not only will you know where everything is, but you'll also pick up on the feel of the neighborhood. So charge your phone, make sure you have enough data, and go for a walk. Don't be afraid to take random turns – getting lost is part of the experience and you can always find your way back.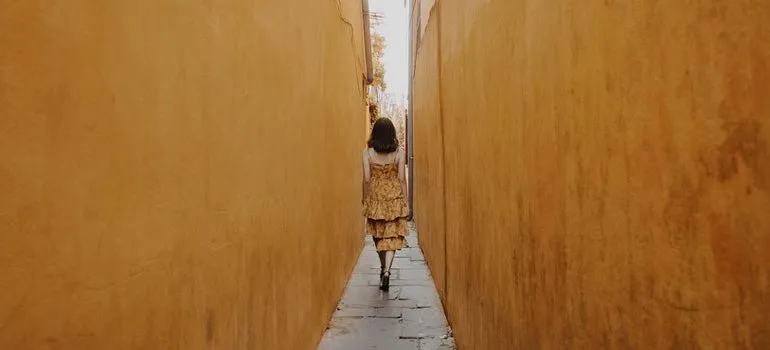 Eventually, you will want to know the entire city well enough to move comfortably through it. But to start with: learn your own backyard. This is where you'll spend most of your time and where you need to feel most comfortable. So it should be the first place you discover.
Making friends is one of the most important aspects of settling in after a relocation
Uprooting your whole life and moving somewhere new tends to make people anxious, depressed, and above all, lonely. When you're moving alone, you don't have friends or family to rely on after the relocation. So it's time to make new ones!
Introduce yourself to people
Be proactive when making friends. If you approach someone in a polite and friendly way, they are unlikely to turn you down. So introduce yourself to your neighbors, colleagues, and even strangers who frequent the same places as you. Bake some cookies to offer to your new neighbors – it's always good to give people things. Or ask them for advice and favors – people like feeling useful.
Seize every opportunity
You won't meet people if you're just sitting at home and going to work. Instead, you need to put yourself in social settings. Check out local events in Caldwell like fairs, dog shows, speed dating nights, museum exhibits, or anything else that interests you. If you don't already have any special interests, pick up a hobby or start doing sports. Say yes when people invite you to outings and parties. That way, you're giving yourself more opportunities to meet new people with similar interests.
Pets make for good friends and interesting topics
If you're moving with a pet, you already have an advantage – your pet is a friend that's coming along with you. However, if you don't have a pet, you might want to consider getting one. They will be your first friend in your new home and they will love you unconditionally. Plus, they give you a reason to go out of the house and talk to other pet owners. So take your dog to the local dog park and you can both make some new friends!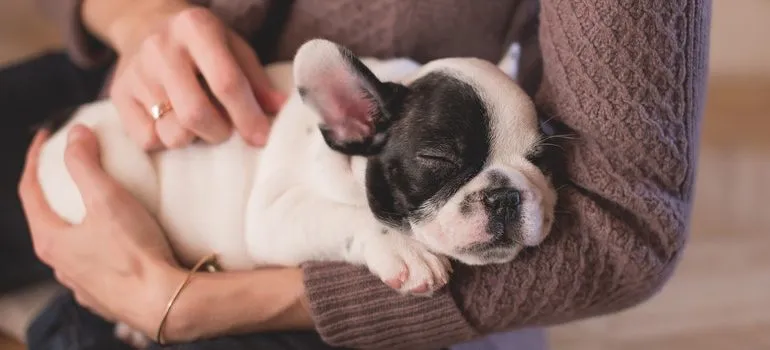 Feeling at home makes it easier to settle after moving to Caldwell ID
Settling in begins in your own home. You're never going to feel comfortable in Caldwell if you don't first feel comfortable in your new house. So make sure to unpack quickly, set up your furniture, and get out the decorations from your old home. This will make the place feel homier, lived in, and familiar which will all help you settle in.
Be kind to yourself and focus on the positive
It is not easy to settle after moving to Caldwell ID alone. You will probably spend at least a few weeks feeling out of place. That's perfectly normal and you shouldn't avoid these negative feelings. Let yourself feel the post-relocation blues instead. It'll be easier to experience them and then let go than to deny them altogether. But remember not to let them take over. Focus on all the positives in your new life and try to make the most of it!

Everyone from the packers to the movers were awesome! They were all very professional and showed up when they were supposed to. would definitely use them again.
Let our team put together a comprehensive moving plan for you. Complete our simple free quote form or contact us at 1-208-375-0961.