How to save time while remodeling your Boise home
Home remodeling is such an exciting time. You're giving it a new look and feel – a personal touch that reflects who you are. But, at the same time, you're boosting its functionality and liveability, thus improving your quality of life. However, while thrilling, home remodeling takes a lot of time to complete. Sometimes even up to a few months. Therefore, it's crucial to find ways to save time while remodeling your Boise home. Here's some advice from Peasley Moving & Storage experts to help you in that task.
Organize well to save time while remodeling your Boise home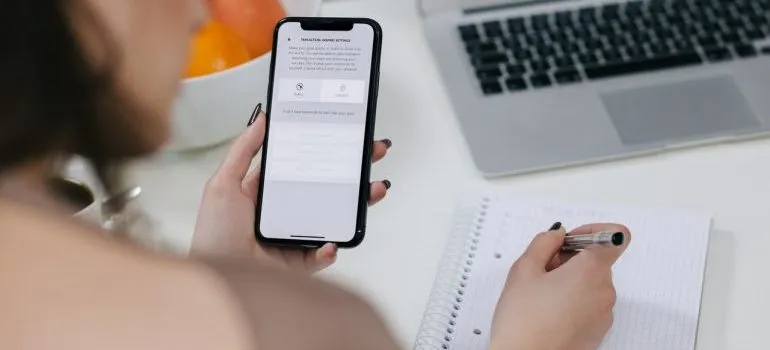 Remodeling is a complex process that demands a lot of time as-is. Yet, what really can make it grind to an agonizing halt is a lack of organization. Now, you can't help a lot with construction work. Nor should you, at that. After all, you'll have professionals do most of it. But, you certainly can ensure an excellent start and seamless workflow, free of distractions.
A simple checklist can be your mightiest weapon
A multitude of tasks, chores, and important decisions is what makes remodeling so daunting. Simply, it's impossible to keep everything in your head. Trying to do so will, most often, leads to oversights. And oversights lead to less than satisfying results. Fortunately, it's easier than ever to stay organized today. All you need is an organizer app for your smartphone and you're good to go.
Having a complete list of all that needs doing at the palm of your hand is the best way to make sure you're missing nothing. Just be sure to update it the moment something occurs to you and revise it at least once a day. This way, you'll only spend seconds to save hours in the long run.
Enlist the help of a good designer
When you start preparing for a remodel, your imagination will explode with awesome ideas. You'll have everything in your mind, from colors to lighting, to hidden details only you know exist. However, translating those ideas into something tangible demands more than goodwill and imagination. It demands discipline, proficiency, and knowledge. But, most of all – a lot of time. So, consider hiring a good interior/exterior designer to help you bring your ideas to life. But, even more so, to ensure excellent results, without wasting time.
Know what you want
Both your designer and contractor will help you make your vision a reality. But, to do so effectively, they'll need your input. That's right, you are the person that "builds the base," so to speak. So, before you turn to the professionals, make sure the idea is already crystal clear in your mind. Do some research and make a folder with images that closely resemble what you're aiming for. Then, present it to your contractor/designer. They'll love you for it since they won't' have to re-draw plans a thousand times until they nail it.
Work with a reputable contractor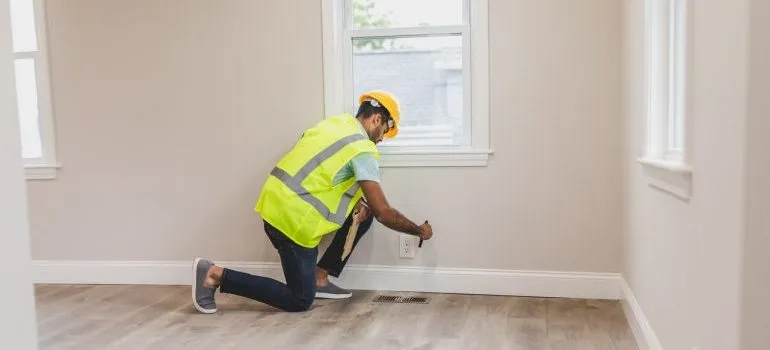 By far the best way to save time while remodeling your Boise home is to hire the best contractor you can afford. As with any undertaking, nothing beats training, experience, and preparedness. Needless to say, a reputable contractor will have it all. But, other than efficiency and effectiveness, they bring another crucial thing to the mix – a network of reliable, verified subcontractors.
A single home remodeling project involves a lot of specialists with different areas of expertise, such as:
Designers;
Engineers;
Craftsmen;
Plumbers;
HVAC technicians.
And, that's just the beginning. The thing is, trying to find and "recruit" various experts individually is a pain and a time-sink. Getting them to work in sync for the first time – a virtual nightmare. But, with a good contractor, you won't have to worry about any of it. So, with them, you won't save minutes or hours. You'll save days of searching and researching.
Give your workers ample maneuverable space
Once the remodeling starts your home will turn into an ongoing fiesta of workers, tools, and materials. All of them require ample space to function efficiently. Now, they'll do everything in their power to ensure seamless workflow. But, it's you who, ultimately, creates a functional work environment. And you can do exactly that if you ensure they don't have to bump into your belongings whenever they turn. So, it's an excellent idea to rent one of the storage units Boise moving companies provide and place your stuff there while remodel is ongoing. You'll boost your workers' productivity while, at the same time, minimizing the possibility of damage to your possessions.
Moving out can be a great way to save time while remodeling your Boise home
As an extension of the previous point, you should consider moving out for the duration of the project. Removing yourself from the premises will give your workers even more breathing room. But, more than that, it will give them and your peace of mind that no one will get injured. A home in the process of remodeling isn't a safe place. And, despite your workers' cautiousness and best intentions – accidents can still happen.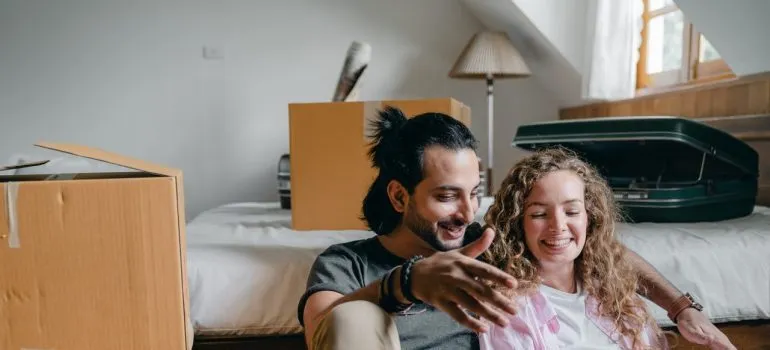 Furthermore, remodeling is messy and can cause a variety of health issues. So, avoid unnecessary complications. You can find some of the best local movers Boise offers in a matter of minutes. Enlist their help to move out stress and risk-free, and ensure even faster project completion.
Make your time your own
Improving one's home is a valiant goal every person should strive for. However, in today's hectic times, reaching that goal demands an ample amount of our most valuable resource – time. Therefore, it's imperative you waste none. So, put everything you learned here to good use and save time while remodeling your Boise home. Saved minutes will turn into hours, hours into days, and, before you know it, you'll have plenty of time on your hands. Use it to add some finishing touches to your freshly remodeled home or to explore Boise with your family. Or, you can simply relax – that's perfectly fine as well.

Everyone from the packers to the movers were awesome! They were all very professional and showed up when they were supposed to. would definitely use them again.
Let our team put together a comprehensive moving plan for you. Complete our simple free quote form or contact us at 1-208-375-0961.