How to repurpose your at-home storage spaces
Spending the majority of the past year in your home probably got you thinking about the ways you could enhance your living space. The extra time spent in your home has certainly shed some light on the corners you have long forgotten about. Sooner than you knew, you caught yourself thinking how most of those could be used in a different, more innovative way. Luckily, the article in front of you will address just that. In the following lines, Peasley Moving & Storage Boise will give you some ideas on how to repurpose your at-home storage spaces.
Start with decluttering your home from all the redundancies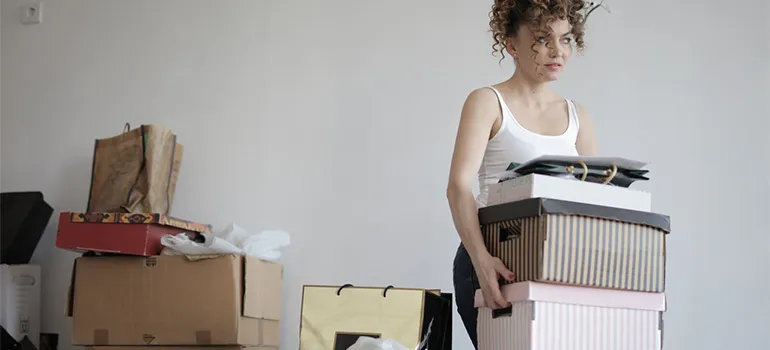 You are probably thinking how this advice has met your acquaintance when you pondered hiring moving services Boise ID. It is no wonder, really. When moving, we want to lessen the shipment to make the moving process simpler and cheaper. Here, you are looking to free your home of all the things you don't need with the goal of making your living space more comfortable. What you can draw from this is that decluttering can only bring forth a change for the better.
So, here are some guidelines to get you through it:
Go through every corner of your home, taking everything out in the open.
Sort the clutter by dividing all the items into three piles: keep, toss, gift/donate.
Try to be as less sentimental as possible. If you haven't used a certain item for over 6 months, chances are you can live without it.
It goes without saying that items with sentimental value are to be excluded from this process.
For things that you haven't used in quite some time, but are still unsure whether parting from them is the best idea, know that you still have options. With some amazing Idaho storage solutions at your disposal, you will be able to declutter your home, but still keep your things for as long as you intend to.
It is worth noting that the things you can consider getting rid of are also the things you can easily come by should you need them again. For example, packing supplies Boise are easy to find in all professional moving companies. So, there really is no need to keep them at your home once the move is over.
Repurpose your at-home storage spaces by following these ideas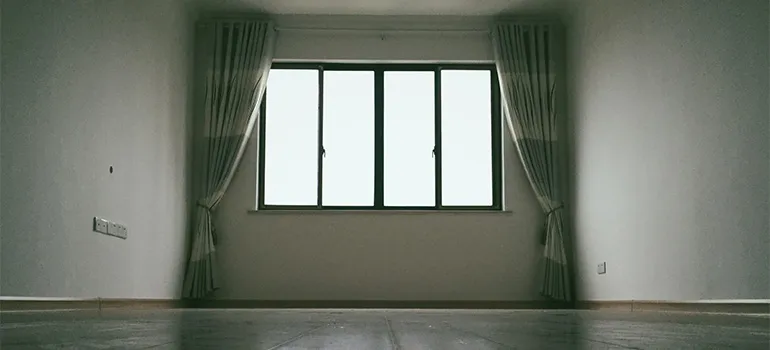 Now that you have purged your home of all the things that are of no use to you, you can consider all the ways you can repurpose your at-home storage spaces. As you are probably faced with plenty of freed-up space, you will have a lot of options in front of you. Here are some worth your thought.
What to do with an extra room
If you have found that getting rid of all those things has left you with an extra room, we have great ideas for you indeed. For one, you can turn this place in your in-home office. You don't have to do address it solely to your work, of course. It would be a room sorted in a way that enhances concentration, creativity, and focus. That way, whenever you feel like you need some time to gather your thoughts or have a sudden rush of ideas, you can use this room for that purpose.
You can also consider turning that extra room into your personal at-home gym. If you have some money to invest in it, you can get a treadmill, some weights, and install a TV. No more running in the rain, or spending time with others in the gym. You will have excess to exercises in the comfort of your own home.
Ideas for a clutter-free shed
Perhaps you have ended up with a shed instead of a room after the declutter. No worries, as there is still plenty of ideas to go around. A shed might not be a whole room, but it can still be used for things other than your boxes, suitcases, clothes, or anything else you have used it for. For example, if you have kids, you can turn it in their very own fort. Depending on the size of the shed, you can go as big or as small as space allows you to. At the very least, you can place a tent inside, line the roof with some lights, and cover the floor with pillows.
What to consider if you have a whole corner in your room
One of the best ways to repurpose this part of your home is to turn it into a reading nook. In its smallest, most humble option, it can contain nothing but an armchair. So long as there is a lamp beside it and some books stacked at its side, you will have your own little, special place for wandering into the world of any book you opt for. If you have a bit more space to work with, consider installing a shelf, and adding some pots with green plants for a cozier atmosphere. Don't forget about comfortable pillows and a warm blanket. Having a small table at your side is also great, in case you would like to be accompanied by a cup of coffee or tea when exploring the worlds in those books.
Allow yourself to get creative
As you have been able to see, in order to repurpose your at-home storage spaces, it takes only but a bit of creativity. So, our best advice is to let your ideas guide you, and have fun with this whole process. Feel free to browse through the internet, and find out more about the ideas other people have had. Pinterest is full of interesting solutions, plenty of them specific to certain hobbies. Let the things that best suit your style and preferences inspire you, and go wild. After all, it is your home, and you will be spending time in it. Now that you have that extra space, give it new life by turning it into something you will love coming back to.

Everyone from the packers to the movers were awesome! They were all very professional and showed up when they were supposed to. would definitely use them again.
Let our team put together a comprehensive moving plan for you. Complete our simple free quote form or contact us at 1-208-375-0961.