How to prepare your grandparent for relocation
Relocation is difficult for everyone, but they can be extremely difficult for seniors. Whether your grandparent is relocating to be closer to the family, to lead a more active lifestyle, or out of necessity, it's going to be a difficult time for them. If you want to prepare your grandparent for relocation, you are going to need to consider Boise moving and storage options, make the necessary arrangements, and talk to your grandparent about the relocation at length. In this article, we are going to guide you through the entire process, step-by-step.
How to prepare your grandparent for relocation?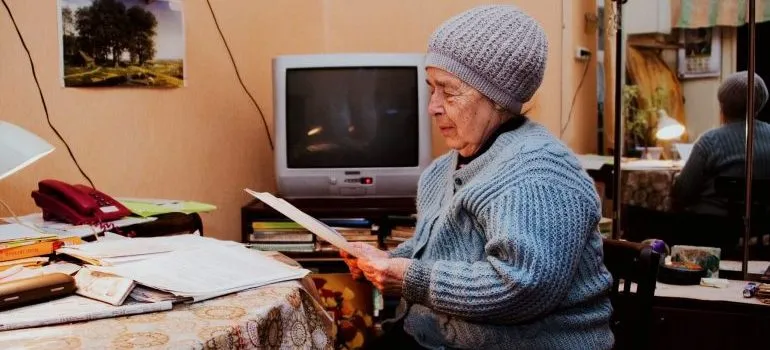 Here are the necessary steps you will need to take:
Find a moving company that is experienced in senior relocations
Account for your grandparent's needs
Make the necessary health care arrangements
Make the new place feel just like home
Talk to your grandparent and explain the benefits of relocation
Remember, you don't need to do everything on your own. Include other family members if you can, or at least enlist a friend or two to help you out. This can be a very stressful process for everyone involved, after all, and you may need some "grounding" at times. Having someone who can help you out is extremely beneficial, in a similar way to how you are helping your grandparent. The first step is to find adequate local movers Boise has on offer to help you out. This process can be challenging in its own right, however. So make sure that you allocate enough time and energy for it. 
Finding a quality moving company
What you want to do is look into moving companies that specialize in relocation jobs for senior citizens. Your moving professionals need to have a strong background in the moving industry and a strong reputation for customer satisfaction. They also need to be able to provide you with everything the relocation might require, such as moving boxes Boise and assorted packing materials. You may also want to enlist the services of a senior move manager if you can't be with your grandparent during the preparation stage. These professionals can help minimize the emotional difficulties that relocation might impose.
Lastly, you may want to contact professionals that can help with all the post-move activities, such as cleaning, estate sales, donations, and perhaps home staging. You can do all of these things, of course, but be warned that they can take a considerable chunk of your time and energy, often demanding most of it. If you want to take on all these responsibilities, make sure that you know what you will be getting into. Talking to professionals is always a good idea, though.
Accounting for the needs of your grandparents
To prepare your grandparents for relocation in the best possible way, you are going to account for various needs they might have. Depending on the type of assistance your grandparent requires, this may become quite complicated to do on your own. At the very least, consider extending the travel time and creating multiple stops. If your grandparent needs to make a pit stop to stretch their legs, make sure that they are able to.
If you are planning on having them fly to their new home, you will want to book a non-stop flight if your grandparent has mobility issues. Contact the airline of your choice ahead of time and see if they offer any boarding assistance, special seating, or even escorts. Of course, you will want to inform your grandparent about current safety protocols.
Lastly, if your grandparent requires any extra medical help for the relocation, you may want to look into moving companies that offer non-emergency medical protocols. A wheelchair and an oxygen tank, for example, can literally make all the difference in the world. The fact of the matter is that you want to ensure that whatever happens, your grandparent has everything that they might need.
Making the arrangements
Another thing that you will want to do is make the necessary health care arrangements. To prepare your grandparent for relocation, you will want to get into contact with a geriatric care manager. These professionals will be familiar with local healthcare providers and their services. They can also help you arrange advanced medical transport if necessary. 
You will also want to ensure that all the prescriptions are properly transferred. Ideally to a pharmacy near the new home. Always make sure that you do this before the relocation happens. Lastly, talk to the insurance providers and verify that the doctors and specialists at the new location are in their network. You don't want any nasty surprises, after all.
Creating a new home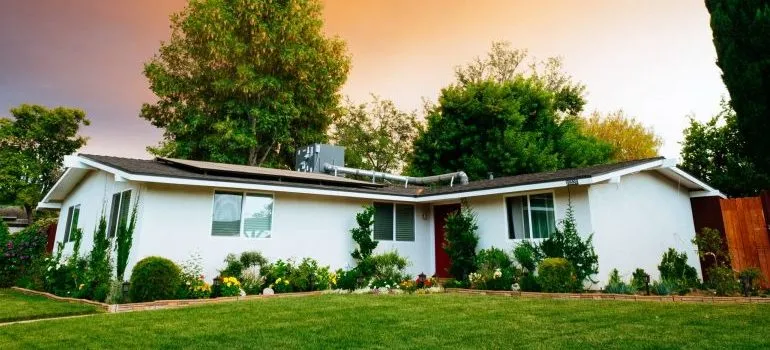 While you have taken care of all the physical needs up until now, it is time to focus on the emotional aspect. What you want to do is make a few personal touches to make the new space feel more like home. To do this, you will need to put some thought into organizing the furniture and the layout. If you happen to need to be storing outdoor furniture, this is the time to get in touch with storage providers. Try to keep the familiarity but don't be afraid to add improvements. Perhaps your grandparent always wanted a new TV – this is the time to get them one.
Explaining the benefits of relocation to your grandparent
The last step is to ensure that your grandparent does not dwell on the things they left behind. This can be extremely difficult, however. Moving out of the city of Boise, for example, can be something dreadful for your grandparent. What you want to do is focus on the positives of the new situation. Even if your grandparent is moving into assisted living, there are many benefits to be had. They will know what their chores are, their laundry will be taken care of, and they will have numerous opportunities to socialize, for example.
The main thing here is not to get distraught. Prepare yourself for a difficult time and the need to repeat the same things over and over. Our elders can be extremely stubborn, after all. You may also want to re-create routines in advance. If your grandparent visits the church every Sunday, help them select a welcoming congregation. The best way to prepare your grandparent for relocation is to find things that will make them happy.

Everyone from the packers to the movers were awesome! They were all very professional and showed up when they were supposed to. would definitely use them again.
Let our team put together a comprehensive moving plan for you. Complete our simple free quote form or contact us at 1-208-375-0961.