How to pack musical instruments before you move
If you are soon to go through a relocation process and have a lot of musical instruments in your home, you may be wondering how exactly to pack musical instruments before you move to ensure maximum safety. After all, some of these instruments might be quite costly and any damage that might happen during the move might be catastrophic. If you have some very large pieces, such as a piano, the best thing that you can do is hire piano movers Boise and let them take care of it. For the other instruments, all you need to do is apply some organizational skills, learn how to pack them, and get to packing!
In this article, we will try to teach you how to go about the organizational process, acquisition of packing supplies, and tips on how to pack various instruments. We will also provide some tips on what to do after the transport is finished.
How to prepare and pack musical instruments before you move?
Here is a shortlist of what you can expect to do when relocating your instruments:
Organize and create a schedule
Get packing supplies and moving boxes
Packing string musical instruments before you move
Learn to pack woodwind and brass instruments
How to pack musical instruments before you move – Drums
After the transportation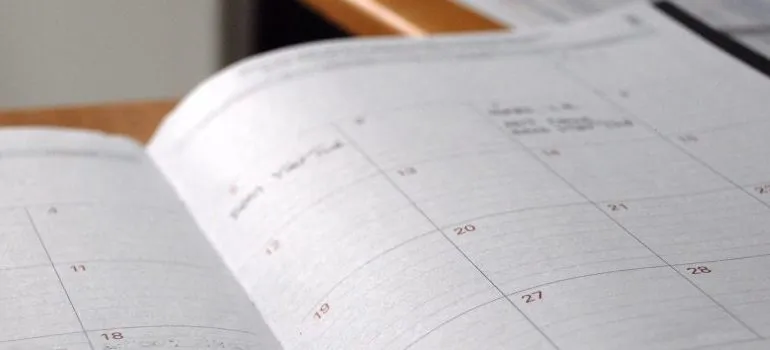 Organize and create a schedule
First and foremost, you will need a good plan. Every single relocation requires planning and organization. When it comes to your musical instruments, however, you can create a smaller version of the plan, just for them. The best thing you can do is to create a checklist of things that you need to do. This will also help you in the next step. If you have a lot of musical instruments, you may need to break the plan down even further, into several components.
For example, you can create several plans on how to deal with the drums, string instruments, and so on. Each type of instrument requires special care and if you have a lot of them, you might want to do them one type at a time instead of lumping them all together.
Get packing supplies and moving boxes
The next step is to gather everything that you will need for packing and transportation of your pieces. Again, this part largely depends on what type and how many instruments you have for transport. If you are unsure about what exactly you need to buy, you can always contact Peasley Moving & Storage and ask them for recommendations. They will be happy to assist you with any questions that you may have. As for the supplies themselves, it would be smart not to try and save on them. Musical instruments are delicate things and need to be handled with extreme care. Therefore, the packing supplies that you use are also important. The higher quality they are, the less you risk when transporting the instruments.
As for the moving boxes, it would actually be best if you still have the cases for the instruments. In other cases, you will need to have a really sturdy box which is also slightly bigger than the instrument that it needs to contain. The goal is to have as little space left as possible, once the instrument is inside. You can use any soft padding to ensure this. If you don't want to spend more on packing supplies, socks and towels make really good padding.
Packing string musical instruments before you move
String instruments, such as guitars, harps, and so on, all have one similarity. You will need to loosen up the strings a bit before packing them. You will then want to apply a generous amount of bubble packing and wrapping. Here are some of the best bubble packs on the market. After that, you can proceed to tape it and pack it in the case or a box. Make sure that you never tape directly over the instrument, tape over the wrapping instead.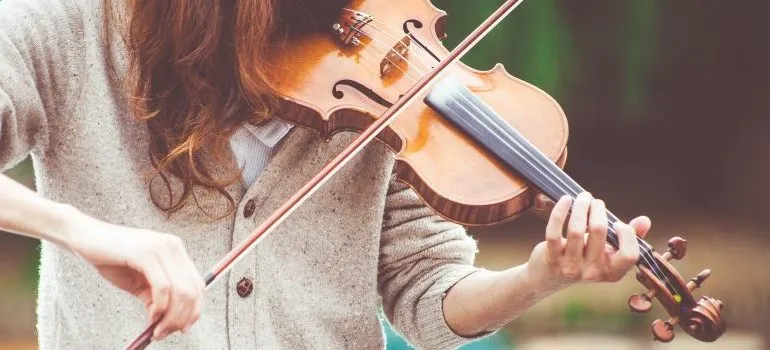 Learn to pack woodwind and brass instruments
Brass and woodwind instruments require special care. In the case of brass instruments, you will always want to remove the mouthpiece first and pack it separately from the rest of the instrument. Applying bubble packs is, again, the method that you may wish to use. As for the woodwind instruments, you may want to ensure that they are not transported in humid conditions. Wrap them generously with materials that do not allow for condensation. You never know where you will need to store your instruments so take every precaution.
How to pack musical instruments before you move – Drums
Drums are notoriously difficult to pack due to their sheer size. Therefore, you should hire professionals and get their full packing services. However, you can opt-out for DIY move and packing. While you can disassemble them a bit, you can never fold the actual drum. Actually, you need to start by removing everything from the drum itself. The drum will go on its own in a specially prepared box. The way you prepare a box to hold your drum is you line its sides and bottom with bubble packs, cardboard cutouts, or ideally both. After that, you will apply both to the inside of the drum itself and put the floor tom in as well. This way you will have maximum protection for your drums.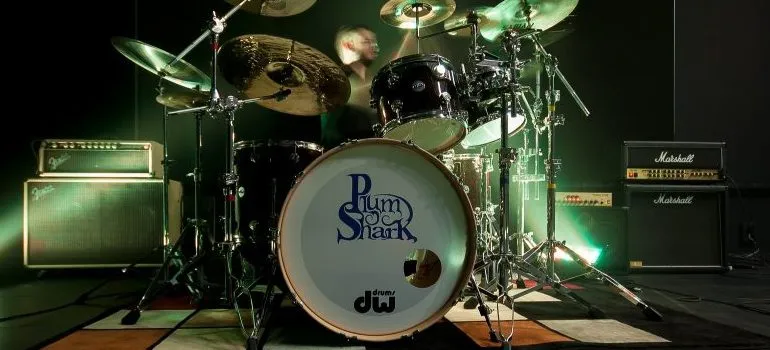 When it comes to cymbals, those you can simply wrap and place them inside a box. They are not really that problematic.
After the transportation
After everything arrives at the destination, there are some considerations. First, you will need to give at least 24 hours "rest" to your string and woodwind instruments before you use them. The reason for this is the temperature needs to settle down and approach room temperature. Since these instruments are quite sensitive, playing them before may cause some damage. Also, after you tighten the strings again, you will most likely need to repeat the tuning process again.
We hope that you've learned something in this article and that you now know what you need to do when you need to pack musical instruments before you move. Again, if you have any questions or concerns, you can always contact your professional moving company and ask for advice.

Everyone from the packers to the movers were awesome! They were all very professional and showed up when they were supposed to. would definitely use them again.
Let our team put together a comprehensive moving plan for you. Complete our simple free quote form or contact us at 1-208-375-0961.