How to help your parents relocate overseas
Moving overseas is a complicated process that's bound to take a toll on every person. However, relocating overseas as a senior citizen is something that can come attached with tremendous consequences and problems for the person that is moving. If you have a parent who is for one reason or another going to relocate to an international location, then you are probably already worried about their well-being. Wanting to help your parents relocate overseas is a natural reaction, and we here at Peasley Moving & Storage will be happy to help you do it. As one of the most trusted Idaho moving companies around, we are fully competent to give you some pieces of advice you desperately need.
Where to get started if you want to help your parents relocate overseas?
Contrary to what you might be thinking, this is the one time when you shouldn't start by searching for moving companies. Don't get us wrong – finding suitable Idaho international movers ought to be at the very top of your to-do list. However, there are more pressing matters on your hands at the moment, and that's helping your parents to process their relocation emotionally.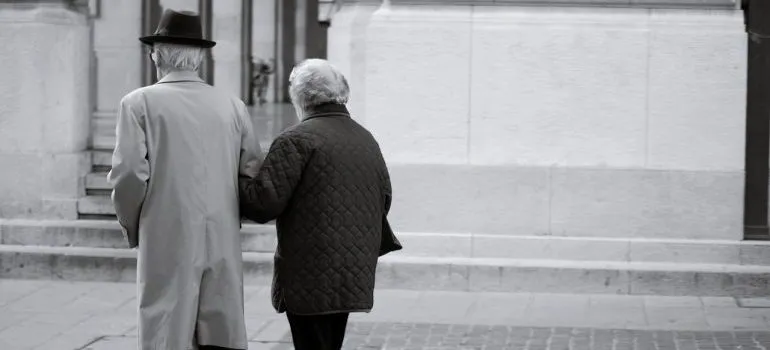 Think about it. Your parents have probably lived in their current home for quite some time. If moving is difficult for a young and energetic person with lots to look forward to, you can imagine how difficult it will be for elderly people. The hardest aspect of moving for your parents is probably going to be the emotional one.
Put yourself at full disposal to your parents and their needs. Always be open to having long and comforting talks that are going to give your mother and father some room to vent. In case you assess that they could benefit from some professional help, don't hesitate to find a therapist to have a few helpful talks. And remember – this is going to be a long process. And it's probably going to continue after your parents are comfortably settled in their own home overseas.
Find a reliable moving company to give your parents a helping hand
Once you deal with the emotional aspect of relocation, you will have to deal with the physical one. After all, someone will have to take care of all of those moving tasks and transport a shipping container overseas. While you might be able to relocate all of your items to a local or even long-distance location, you most likely won't be able to do so when it comes to overseas relocation. Finding a full-service international moving company is your best bet of providing a smooth and seamless relocation for your parents.
In case you are trying to decide which moving company to hire and you have a couple of candidates, the best thing to do is request free moving estimates from all the companies. Wait for the estimates to arrive and choose a company with the best quality-to-affordability ratio. Always remember that your goal shouldn't be to find the cheapest moving company, but the most reliable one.
Help your parents relocate overseas by packing their belongings
In case finances are an issue, chances are you didn't opt for packing services. Luckily, that doesn't have to mean that the relocation of your parents will be an unsuccessful one. However, it does mean that your involvement in the process will have to go up. As we age, we tend to get weaker and have accompanying diseases and conditions. Packing might look simple, but it's in fact a very tiring process that takes up a lot of time. Thus, you will have to give your parents a helping hand when it comes to packing. In fact, you might even have to be the one in charge of the complete packing. But when it comes to our parents, no sacrifice is too big.
A wise thing to do would be to ask your parents to help you purge their belongings. You can be the one who will put the unnecessary items into donation boxes and they can be the one providing guidance. Bear in mind that elderly people have a hard time separating from their belongings. You will have to reason with them and explain how much easier the shipping and transport of their belongings will be. Not to mention cheaper.
Find a healthcare provider at the new area across the sea
As previously mentioned, elderly people usually have a few health-related issues by the time they reach a certain age. Chances are that one of your parents is having a problem such as high blood pressure or rheumatoid arthritis. Due to the fragility of our elderly citizens, finding a good healthcare provider is a priority.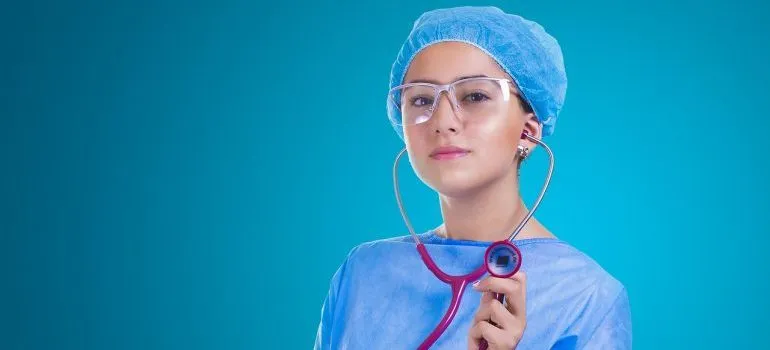 Of course, nobody should move thinking about these kinds of emergencies. But we also can't act like anything bad could even happen. In order to avoid an unpleasant surprise, it's always a good idea to be ready. Find a reliable healthcare provider and inquire where the nearest hospitals are. That will give you some peace of mind and will help you sleep better at night.
Be there for your parents every step of the way
There's no doubt that the best way to help your parents relocate overseas is by being there for their needs. Whether they need help with the physical aspects of relocation or emotional ones, there's no one better suited for the job than you. After all, your parents are going to feel proud and happy once they notice how much you care for them. Let's face it – your parents are going to need moving assistance every step of the way. While international movers can do a lot for your elderly parents, there's no one that can do your part of the job.

Everyone from the packers to the movers were awesome! They were all very professional and showed up when they were supposed to. would definitely use them again.
Let our team put together a comprehensive moving plan for you. Complete our simple free quote form or contact us at 1-208-375-0961.