How to execute a fast and silent move
Moving is a challenge on its own. It comes with so many things to do, tasks to accomplish and decide, and challenges on their own. Add some unexpected emotional states and you will have one hot mess. Since this is just what you want to avoid, we are here to help you with some tips. And the first one is: start looking for a reliable moving company that will help you to manage everything. If you live in Idaho, you should be able to find some of the best Idaho movers to team up with. If you choose experienced ones, they will know how to solve every challenge you face, even how to execute a fast and silent move.
Partner up with the best movers and avoid any mishaps along the way
Have in mind that not every moving company has experience in the field. And there are so many of them on the market. If you want to avoid mistakes, look for those who are among the best in the field. How you can recognize them? It really is a good idea to start looking among local ones. So if you are located in Caldwell, ask around for the best movers Caldwell ID. If you are lucky enough to get some recommendations, you won't have to look for a long time. But this is not always the case.
Check how long they operate and how much experience they have. Go to their website and take the time to read some reviews. The experiences of other people could help you make the decision. Go to an initial interview and ask all that you want to know. Don't skip asking for the specifics that you want. Like, if you want to manage a fast and silent move and you are moving to the city of Boise, ask them about some storage pods Boise. Their reply could help you decide if you want to hire them or not.
Why would you want to have a fast and silent move?
Moving is such a complex and unique event. Every time is different. If you want to execute a fast and silent move, there could be a million reasons to do that. Maybe you live in a neighborhood surrounded by elder people or small children and you want to respect their quite time. Whatever the reason for the silent move is, know that it is manageable.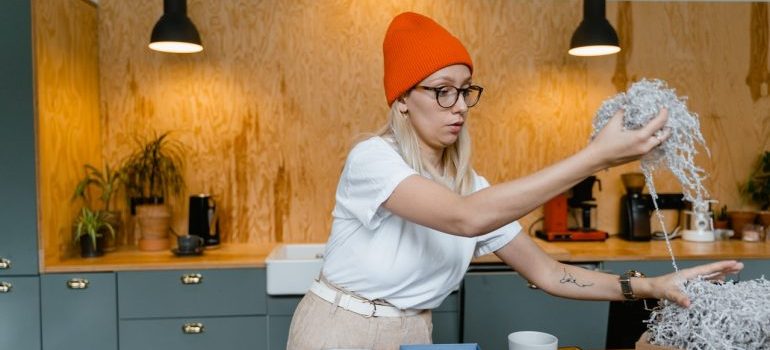 A well executed plan is half the job done
The success of every important event lies in a good plan. If you have some special requirements, that is even more important. So start with organizing everything in time. Among the first thing, you have to decide is your budget for this particular relocation. Planning your moving budget can be a tricky thing if you have never done it before. But this is something you have to do.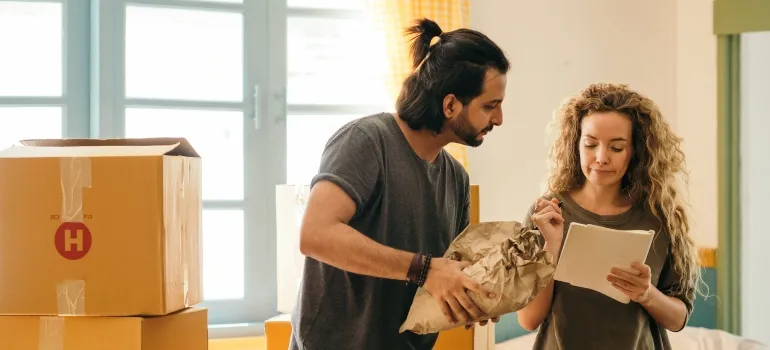 Start with writing down all the tasks that await you in the next period. Look how much time you have and what is the thing that you have to accomplish. Some of them you can transfer to your movers. But only if your budget allows it. The earlier you realize this, the easier will get. Even if you don't decide to ask your movers for some additional services, you should get your help. Your friends or neighbors could jump in if they are willing to. Don't forget to write down the tasks you delegate to them. That way you will have the whole picture under control.
Start with packing as soon as possible
Packing always takes a lot of time. But it is an essential part of your relocation. The only way you can skip it is if you ask your movers to do that for you. They will come at the agreed time with their packing material and do this with experience and ease. Have in mind that in most cases you will be charged for the packing service, accordingly. This can be so handy because you can ask them to come in the middle of a workday when everyone is not at home. But this is not the only option.
You can accomplish it by yourself for sure. It will just take some more time. You can start right away. Even if you have months before the moving date, you sure have some items that you won't use in that period. Start with things you need seasonally. That can be some holiday decoration or some clothes from the season that passed. When you open your mind to this idea you will realize how much you can pack in advance.
Moving your furniture without making unnecessary commotion
So packing is something you can do really quietly and almost every hour without disturbing people around you. But moving bulky items, like furniture is not that kind of activity. You will most probably need help with this one. So ask your friend to come by and give you a hand. Plan this on a weekend after breakfast or early in the evening when everyone is still awake and active.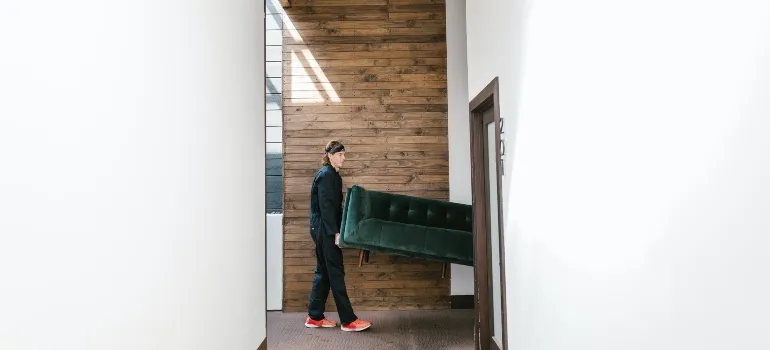 When thinking about packing material, don't forget about moving pads. If moving pads are not available for use, you can use blankets or other pieces of clothes that will help your furniture slide without much noise. You probably won't be able to manage this by yourself even with a help of these clothing materials.
Execute a fast and silent move with ease
We gave you some ideas on how to execute a fast and silent move. Once you start thinking about that, you will get more and more helpful ideas. The first thing is to overcome the fear that could block you. Just have in mind that your move to the state of Idaho is manageable, whatever you need to face. This is especially true if you have moving professionals by your side. They already saw it all in their career, so don't hesitate to ask for any type of recommendation or tip that you need. After all, they are here to serve you.

Everyone from the packers to the movers were awesome! They were all very professional and showed up when they were supposed to. would definitely use them again.
Let our team put together a comprehensive moving plan for you. Complete our simple free quote form or contact us at 1-208-375-0961.