How to equip your new Boise home on a budget?
Relocation is a complex procedure that can cost a lot of time, money, and energy. For this reason, it is necessary to create a firm plan and set up a moving budget. There are lots of things you need to pay for. Starting from booking a moving company, buying packing material, or preparing some food. However, you will also need some money after the relocation. When you move into your new home, you need to start from the scratches. At some point, you may realize that you do not need all the items you brought into your new home. In that case, you will need to contact movers Boise area and ask them about the storage solutions they offer. You need to set up your entire home to make it functional for living.  Read this text to discover ways to equip your new Boise home on a budget.
Where to start when trying to equip your new Boise home on a budget
You have probably spent a small fortune on your relocation. Finding the best home for your family, dealing with the mortgage company, and all the other maintenance that you need to do. All this can be pretty overwhelming and you need to set up an after-relocation budget as well. Ideally, you should do it before moving starts. You should calculate renting a storage unit Boise ID. Renting storage is quite useful since you can put there all the items you do not need in your home. This way you will free a lot of space which you can equip with something useful. When it comes to furnishing your home the rules say that you should not spend too much. To cut down on your expenses, look for some used furniture. Also, do not rush into buying things.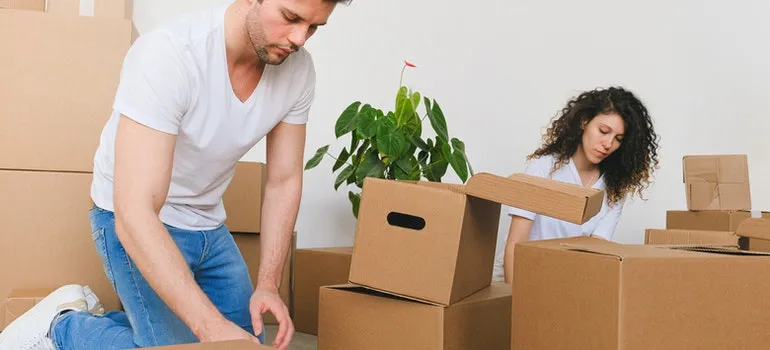 Make sure to prioritize your needs
When you visit your new home before moving, first of all, try to visualize your new space. Also, you can create a plan for how you want your home to look. This will ease the procedure when you try to equip your new Boise home on a budget. Start by visiting every room in your house and spend some time there to get an idea how you want this to look like. Always think first about how to fit the largest pieces. Once you put in a bed and closets, you can easily fit in other things. Storing things is one of the hardest parts after the relocation. You can use packing supplies Boise to store some tools, books, and other small items. In addition, furnishing a home on a budget means making priorities.  Among the essentials should be a kitchen table and chairs.
Decor budgeting
It is only natural that you wish to make a dream home after the relocation. This is where your vision and priorities meet the financial side of decorating a new home. The average cost to furnish your apartment is around $8,000. However, you should look for secondhand furniture and home appliances.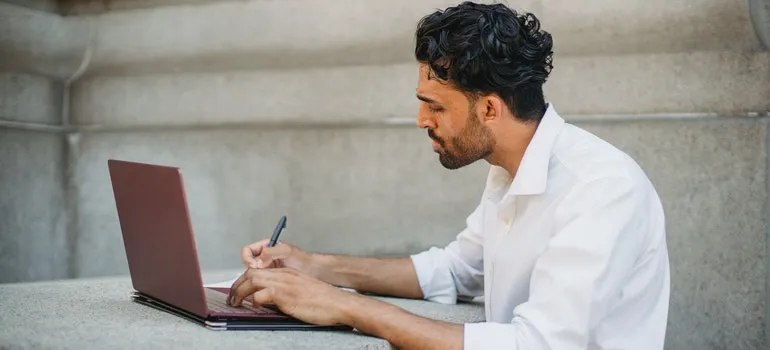 Start by researching online to find pieces that would fit into your new rooms. In addition, visit flea markets and charity shops where you can find many interesting yet cheap things for your home. Unpacking order is also very important when it comes to equipping your home. This way you will know exactly which pieces are necessary for the start. Remember that you do not have to put in the function the entire home in a week. Instead, take your time to decide what is essential for your living. This way you will spend money wisely.
Have a strategy to fill in your rooms
Now that you have the budget and know which rooms you need to decorate first, it is time to start obtaining the necessary items. Pay attention to seasonal sales cycles. From Memorial Day to Labor Day stores may mark the mid-winter sales for the last-year models. But be extra careful if buying things with a 0% deferred interest credit card. If you miss paying in full on time, then you'll end up paying interest on the entire purchase amount. If you have kids, remember to wisely store kids toys. The last thing you need is scattered toys and clothes. You can buy some cheap plastic or wooden boxes and put sort toys by type. Do not rely only on the quantity when filling out rooms. Instead, focus on the quality of some pieces that you will use often so they do not deteriorate easily.
Other ways to equip your new Boise home on a budget
There's not an exact science to this method of filling your new house with furniture. But with a good strategy, you can slowly fill in your home over months. This time of life may seem chaotic, but following steps from your plan will put things in order. Apart from flea markets and charity shops, thrift stores and antique shops can be a good source of affordable items. Also, eBay furniture deals are available every day. Moving into a home without furniture might make you feel in rush. But shopping beforehand can give you time to consider different options.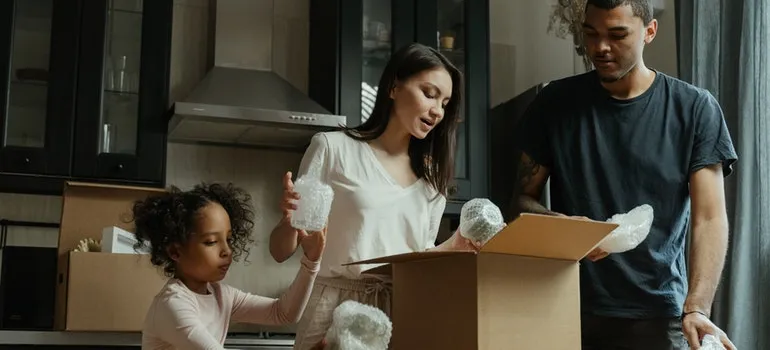 However, if you wait until you move into your new home, it will give you the option of exact measurements for how the furniture will fit into the room. Finally, try to use as many of the old items as you have to save your budget.
After the move, you will have hands full of work until you set up your new home. However, you do not need to rush. There are different tips to equip your new Boise home on a budget. Access your current inventory to find out what exactly you have so you do not have to buy the same thing two times. Furnishing your entire home with brand-new items can be quite expensive. Therefore, be ready and open to go and visit different places where you can find secondhand items that will fit into your new home. Take your time with decorating and soon you will have the beautiful and authentic home you dreamed of.

Everyone from the packers to the movers were awesome! They were all very professional and showed up when they were supposed to. would definitely use them again.
Let our team put together a comprehensive moving plan for you. Complete our simple free quote form or contact us at 1-208-375-0961.