How to Create a Comprehensive Moving Budget
You're on the verge of a thrilling new chapter, moving to a fresh location. Here's something to consider: a comprehensive moving budget that can transform this experience from chaotic to smooth. It might seem like a trivial task at first, but it's a key part of ensuring a stress-free move. This article stands as your compass, leading you through the maze of crafting a flawless moving budget. It's more than just about costs and figures. It's about empowering you to take control of your move, making it as seamless as possible. So, how do you create a comprehensive moving budget? Our Boise moving and storage experts offer you practical advice and tips.
Demystifying the Moving Budget
First, let's unpack what a moving budget is. It's essentially a roadmap guiding you financially as you transition to a new home. It gives you control over your spending, minimizing surprises. Therefore, a detailed moving budget is indispensable to prevent those unexpected costs from creeping up and disrupting your move. So, what makes a proper relocation budget?
The Building Blocks of a Moving Budget
To understand a moving budget better, we must discuss its major components. Picture it as a puzzle, each piece representing a different cost category. Some of these include
Expenses related to hiring professional movers;
Procuring packing materials;
Covering travel costs;
Moving insurance;
Post-move expenses;
Contingency fund for unexpected costs.
Consider all these aspects, and you'll be well on your way to establishing a comprehensive moving budget.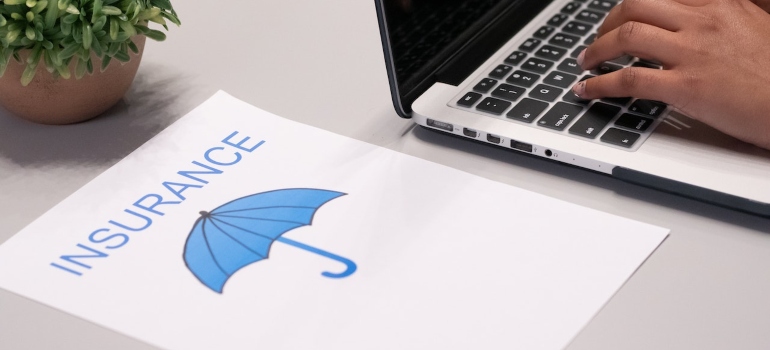 While it might seem overwhelming at first, moving with local movers Boise can be a cost-effective and pleasant experience. A well-thought-out moving budget is more about planning than about numbers. It involves taking the time to consider each cost element and how it fits into your overall financial picture. In other words, it's about making your move as stress-free as possible.
Unraveling the Costs of Professional Movers
When hiring professional movers, you'll want to factor in a few key expenses. First and foremost, labor costs. This typically includes the loading, unloading, and transportation of your possessions. However, that's not the full story. Depending on your needs, there might be charges for additional services such as packing, furniture disassembly, or even storage.
The transportation fee also plays a part in your budget. It usually depends on the distance of your move and the weight of your belongings. Therefore, the farther and heavier your move, the higher the cost. But don't let this discourage you. Hiring long distance movers Boise trusts will ensure your move is handled professionally, saving you both time and energy. This can help you manage your free time easily.
Navigating Moving Quotes
So how do you ensure you're getting the best deal? Start by gathering quotes from different moving companies. While doing so, pay close attention to what each quote includes. Does it cover all the services you need? Are there any hidden charges? Remember, the lowest quote might not always be the best.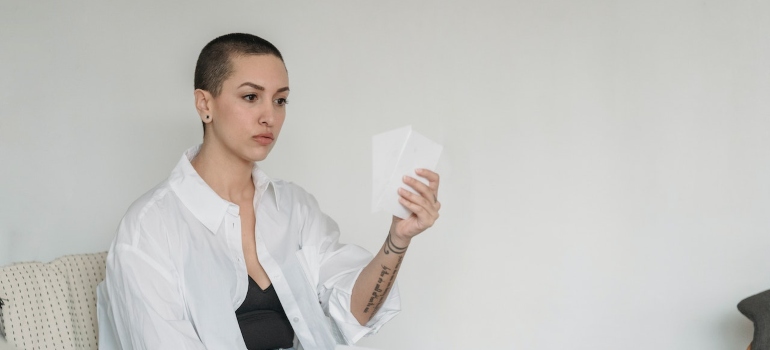 In other words, ensure you compare apples to apples. This means understanding each quote fully before making a decision. After all, when it comes to moving, transparency and understanding are the stepping stones to a successful move.
Examining DIY Moving Costs
When you're determined to understand how to create a comprehensive moving budget, you have to dive deep into each facet of your move. One key aspect to consider, particularly if you're leaning towards the DIY route rather than hiring professional movers, is the range of costs you'll need to shoulder. First up, there's the truck rental. Prices for this can vary, hinging on the vehicle's size and the distance of your move.
However, that's not the end of it. You've also got to account for fuel costs, which, believe it or not, can creep up on you quite rapidly, especially if you're tackling a long-haul relocation. Then, let's not overlook the crucial moving equipment for cross-country moves. Items such as furniture dollies, moving blankets, and straps may not seem pricey individually, but collectively, they'll add up. It will make hiring interstate movers in Boise both a safe and affordable solution.
Trimming DIY Moving Expenses Without Cutting Corners
Despite these costs, don't fret. There are smart ways to economize without risking the safety or efficiency of your move. For instance, you could borrow moving equipment from friends, family, or neighbors. In other words, utilize your network to cut down on your expenses.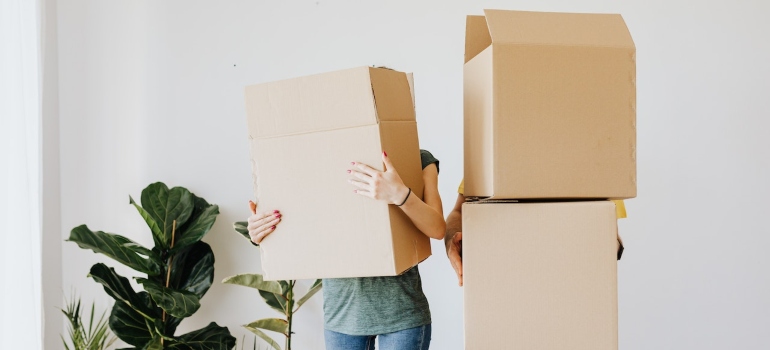 Similarly, spend some time comparing truck rental prices from various companies. It's not just about the base rental fee but also the mileage charges and the vehicle's fuel efficiency. Remember, a fuel-friendly truck can save you a surprising sum. As you can see, creating a comprehensive moving budget is not about shaving off necessities but about making informed decisions. Therefore, if you choose a DIY move, plan and make your choices count for a smooth, cost-effective transition to your new home.
Unraveling Packing Material Costs: A Key Component of Your Comprehensive Moving Budget
In the quest to create a comprehensive moving budget, you'll soon realize that packing material costs aren't something to overlook. Therefore, let's delve into this often underestimated expense. Naturally, you'll require boxes, but don't forget other necessities like wrapping paper, packing tape, bubble wrap, and markers for labeling.
However, the total expense isn't as straightforward as it might seem since prices can vary based on the quality and quantity of materials needed. Additionally, sourcing can have a substantial impact on your expenses. You might look into purchasing from a residential movers Boise company directly or check out local stores and online marketplaces. That is something that can help you out a lot.
Money-saving Hacks: Sourcing Free Boxes and Using Household Items
The good news when you create a comprehensive moving budget is that there are savvy strategies to slash your packing material costs. For instance, sourcing free boxes can be a game-changer for your budget. Retailers, friends who've recently moved, or even your workplace might have sturdy boxes they're happy to give away. Moreover, household items can serve as effective packing materials.
Towels, bed linens, and newspapers, for instance, can double up as padding or wrapping for fragile items. In other words, a bit of creativity can lead to substantial savings without compromising the safety of your possessions. By carefully planning for your packing material costs and using a bit of ingenuity, you'll be one step closer to perfecting your moving budget.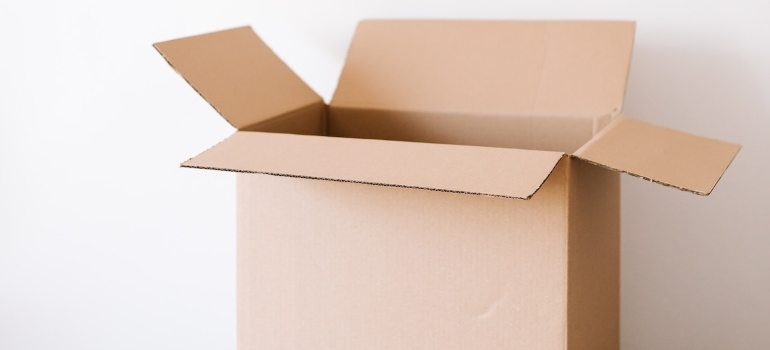 Travel Expenses: Steering Your Way to Your New Home
The journey towards a comprehensive moving budget also includes plotting out your travel expenses. This can be somewhat complex, as it goes beyond the simple cost of gas or flight tickets. Indeed, if you're moving across states or overseas with the aid of Idaho international movers, you'll also need to factor in meals and accommodation for long-distance relocations. With the help of professionals, you will be able to move without any problems. These costs can quickly add up, particularly if your move involves several days of travel. Therefore, it's crucial to consider these elements while sketching out your budget to prevent any surprises down the line.
Budgeting and Reducing Travel Costs
Here's where strategic planning can make a significant difference. You can plan your meals ahead of time, for instance, by packing snacks and bottled water for the road. This not only reduces the number of stops you'll have to make but also cuts down on the cost of dining out.
Similarly, if you're driving, planning your route to include affordable places to rest overnight can also shave off a fair amount from your budget. You might consider using apps that provide real-time updates on fuel prices along your route, allowing you to fill up where costs are lowest.
In other words, planning, budgeting, and finding creative ways to reduce costs are key to making your move less burdensome financially. Your comprehensive moving budget is, therefore, a valuable roadmap to guide you smoothly to your new home.
Insurance: Ensuring the Safety of Your Belongings
Let's delve into another critical yet often overlooked component of a comprehensive moving budget—insurance. Simply put, moving insurance provides coverage for your possessions during the relocation process. Now, you might think you're handling things meticulously, but accidents can happen. It's during those unforeseen circumstances that you'll appreciate having insurance. The cost of moving insurance depends on multiple factors, such as:
Value of your possessions,
Distance of the move, and
Specific policy you opt for.
It's a good idea to request quotes from different insurance providers.
Deciding on the Right Level of Insurance Coverage
But how do you determine the right amount of coverage? Well, start by taking stock of your belongings. In other words, conduct an inventory and evaluate the value of your possessions. It's essential to strike a balance here—you want enough coverage to safeguard your items but not so much that it stretches your budget beyond what's reasonable.
In addition, scrutinize the terms of potential insurance policies when moving your business. Some might cover only damage during transit, while others may extend coverage to packing and unpacking processes as well. Therefore, weigh your options carefully and choose a plan that best suits your needs and budget. After all, a well-rounded moving budget is about making informed choices about commercial movers Boise offers that provide both financial and peace-of-mind benefits.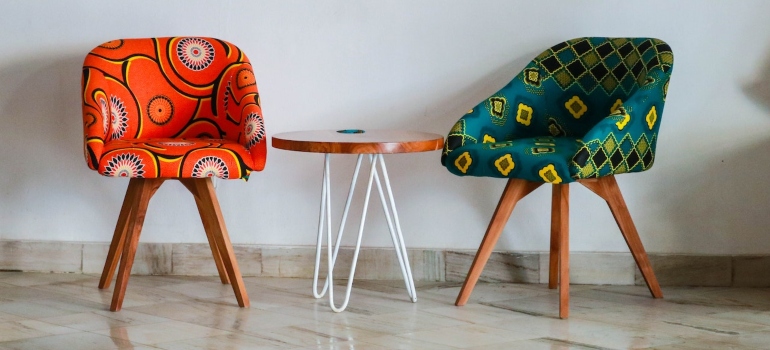 Post-Move Expenses: Making Your New House a Home
After completing the move, you'll face a fresh set of expenditures—setting up your new home. Here's where the need to create a comprehensive moving budget becomes evident. And where costs such as utility setup fees, new furniture, and home improvements come into play. For instance, you might need to connect your utilities, which typically involves installation or transfer fees.
Furthermore, you may discover that your old furniture doesn't quite fit your new space, leading to unexpected furniture purchases. Or perhaps, you're looking at some necessary home improvements, such as repainting or fixing a leaky faucet. Remember, moving isn't just about transportation. True, freight shipping Boise services can help greatly, but it's also about creating comfort and familiarity in your new home.
Anticipating and Budgeting for Post-Move Expenses
However, there's no need for these costs to catch you off guard. Indeed, a bit of foresight and budgeting can go a long way. Start by listing out potential post-move expenses. Based on this list, you can start setting aside funds well in advance.
Moreover, consider ways to reduce these costs. Maybe you can repurpose some of your existing furniture, or perhaps a friend can help with painting in exchange for dinner. Therefore, remember to stay flexible and open to various options. By budgeting and planning for these post-move expenses, you're not only making your move easier but also ensuring that your new house feels like home as soon as possible.
The Safety Net of an Emergency Fund: Expecting the Unexpected
As Murphy's Law suggests, "Anything that can go wrong will go wrong." This nugget of wisdom is particularly relevant in the context of moving. Despite your best efforts, surprises lurk around the corner. You may find your move taking longer than anticipated, needing to employ storage units Boise recommends to keep your belongings while in transit, or encountering delays that boost your costs.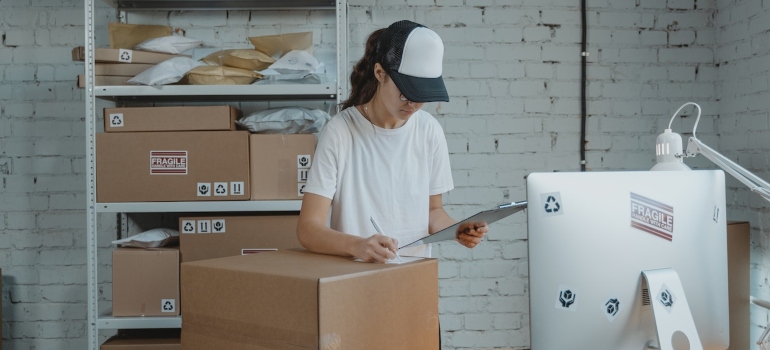 The value of an emergency fund in these scenarios can't be overstated. Having this backup not only prevents sudden expenses from throwing your move off track but also brings peace of mind. Moreover, it allows you to face any unexpected hitches head-on, ensuring your move remains a positive experience.
Calculating a Suitable Amount for Your Emergency Fund
Now that we've established the importance of an emergency fund, how much should you set aside? Here are a few pointers to guide you:
Examine Past Moves: If you've moved before, reflect on any surprise costs that came up. Use this as a benchmark.
Consider Your Move's Complexity: If it's a long-distance or international move, you'll want a larger safety net.
Take Stock of Your Possessions: If you're moving valuable or fragile items, it's prudent to factor in the potential for damage or loss.
Remember, while it's important to be realistic about potential additional expenses, there's no need to let this stress you out. An emergency fund isn't about dwelling on what could go wrong but rather being prepared to ensure your move stays on track.
The Reward of Thorough Preparation: A Stress-Free Move
Taking the time to plan carefully equips you to face this adventure confidently. Your reward? A smoother and safer moving experience, free of unwelcome financial surprises. Just imagine the satisfaction of stepping into your new home, knowing you've not only relocated your life but also navigated the financial hurdles with confidence. That's the power of planning; that's how to create a comprehensive moving budget with ease.

Everyone from the packers to the movers were awesome! They were all very professional and showed up when they were supposed to. would definitely use them again.
Let our team put together a comprehensive moving plan for you. Complete our simple free quote form or contact us at 1-208-375-0961.