How to cope with moving due to divorce
Having to relocate due to divorce is extremely difficult. Aside from all the other problems that moving puts in front of you, you will also need to cope with all the emotional distress that divorce produces. You will need to navigate your way around various moving companies Boise has on offer while reeling from the blow of separation. It can all be very overwhelming and you will need a way to cope with it. In this article, we are going to show you all the things you can do to cope with moving due to divorce so you can retain a healthy mind and body through it all.
How to cope with moving due to divorce?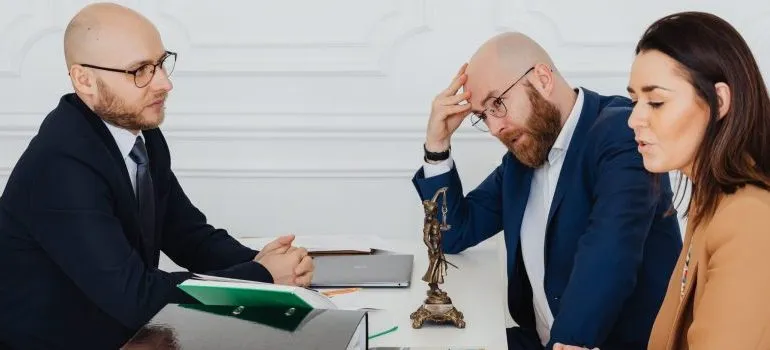 While every person may have different coping mechanisms, there are a few things that help in 95% of cases. To successfully manage this difficult situation, you will want to:
Embrace your emotions
Focus on the positive side
Try to forgive yourself
Remember that little victories count
Do the most with your free time
Find silver linings
Exercise
Keep yourself busy by focusing on other relationships
But first things first. Even though you might need to sort your feelings, you will need to arrange the relocation. Start looking into local moving companies as the first thing you do. For example, if you are moving out of Nampa, you will want to search for the best movers Nampa ID for assistance. This exercise will help you suppress the feelings for the time being, as you will be occupied with relocation matters. Once that is over, it is time for the healing to truly start. To make it easier, you will want to:
Don't bury your emotions
It is perfectly fine to grieve and mourn the positive aspects of your marriage. While it may feel better to bury your emotions, it's going to have a negative impact on your long-lasting health. Denial is simply not the best road to tread upon, after all.
There are a couple of emotional stages you will have to go through, and that is fine. Choosing to ignore your feelings and force yourself to think "everything is fine" is a large step in the wrong direction. Therefore, if you find yourself sorting out through moving boxes Boise, remember something and get really sad, embrace it. Acknowledge your feelings instead of ignoring them. A good cry might be all you require.
Always think positive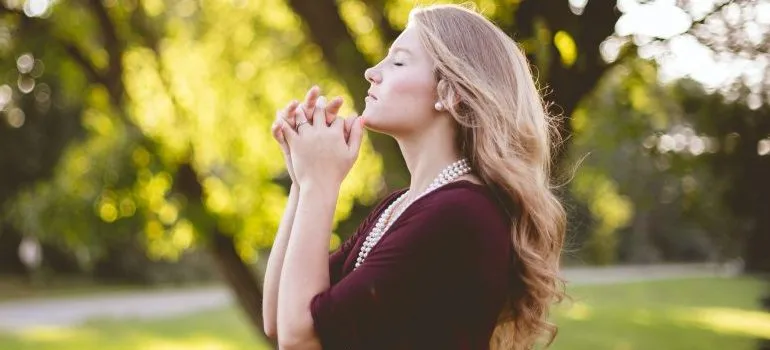 While it may be normal to fuss over the things you can't do or the things you don't have, it is not a healthy way to think. What you may want to do is simply take a step back whenever you are getting to that negative state of mind. Reinforce the positive aspects of your life, even if they seem small and insignificant. Similar to making a list of packing mistakes you should avoid, make a list of things that you enjoy about your life. It can help you out of a rough spot.
Forgive yourself to cope with moving due to divorce
It is very easy to look at the whole divorce incident as one big failure. And it is natural that you start blaming yourself at some point. However, it takes two for divorce and you might not be the only cause of discord. If you take a bit of time to really rewind the whole picture a couple of frames, you will notice that there were things that simply could not work out no matter how hard you tried. And that will make it easier to forgive yourself. Even if you believe that you are solely responsible, you're only human. Learn to forgive yourself, learn, move on, and be a better person for it.
Enjoy little victories
Everything you can do to show yourself that you're making progress is vitally important. There is no room for silliness here, whatever makes you feel like you've accomplished something is worth lauding. For example, if you've always wanted to try a specific dish, go and get it! Even better, make it on your own! The more things you manage to do that make you happy, even for a tiny bit, the better.
Do the most with your free time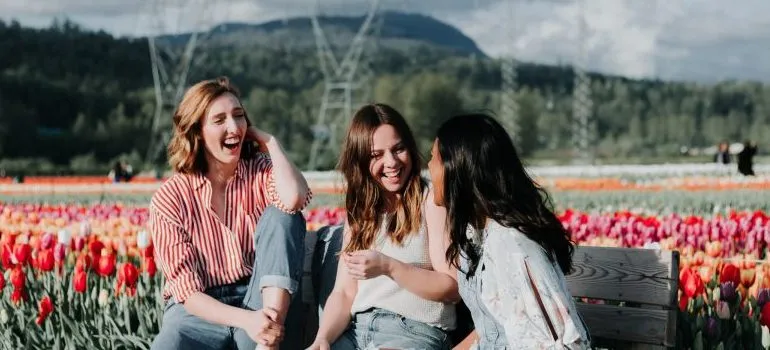 You might find yourself in a situation where you have a lot more free time than you know what to do with. This is a blessing in disguise, as you can now invest that time into something you've always wanted. Want to start a YouTube channel? Go for it! Or take a vacation to a place you've always wanted to see. The fact of the matter is that married life is one of restriction. And at this point in your life, those restrictions are lifted! Feel free to do whatever you want!
Find silver linings whenever you can
Another fact of married life is that you simply feel guilty about a lot of things. For example, going out to a party with your friends is often a cause for nasty looks and harsh words. Well, now you don't have to worry about those! Try to find all the things you've wanted to do but did not because of your spouse's disapproval. And then go do them!
Exercise to cope with moving due to divorce
There's a lot more to exercise than simply staying healthy. The act of exercising triggers good feelings, after all, similar to setting and achieving goals. In fact, they are often much the same. Creating a new fitness routine and setting another goal will do wonders for your physical and emotional health. And, hey, it releases endorphins! You will want some of those.
Stay involved with the people you love
Remember, you're not alone in the world. Spending time with the people you love will help you more than you might think. It will help you cope with moving due to divorce, get you out of your own head, and provide a small reprieve from all the emotional abuse you might be putting yourself through. Your friends and family members will be there for you. Do not turn them away.

Everyone from the packers to the movers were awesome! They were all very professional and showed up when they were supposed to. would definitely use them again.
Let our team put together a comprehensive moving plan for you. Complete our simple free quote form or contact us at 1-208-375-0961.