How to clean and store agricultural equipment
When it comes to agricultural equipment, the most important thing is to keep it in top shape throughout the year. The fact of the matter is that you will not be using your machinery during the entire course of the year, so storing it properly is of the utmost importance. There are numerous options at your disposal when it comes to storage such as utilizing an agricultural warehouse, a stand-alone storage unit, or even a portable storage solution. Regardless of the option you choose, you will need to know how to clean and store agricultural equipment. And that is exactly what we will be discussing in this article. 
How to clean and store agricultural equipment the right way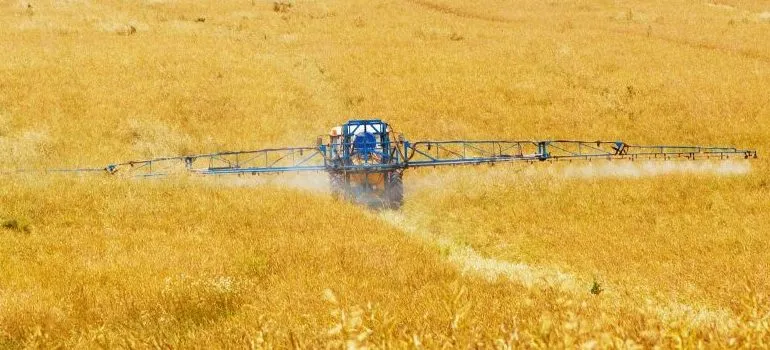 If you want to ensure that your agricultural equipment is in working shape once you take it outside of the storage unit, you need to take extra care when cleaning it. The main thing to note is that this process takes quite a bit of time. You will want to set aside a generous number of hours for it. In some cases, the process might last for days. Before you can hire one of the freight companies Idaho has to offer to store your equipment, it is your responsibility to properly clean it, after all. While some companies will provide you with their own cleaning service, there is no one better suited for that job than you. After all, you will need to do this year after year. It is in your best interest to learn how to do it.
General tips on maintenance
First and foremost, all agricultural equipment needs to be thoroughly cleaned with a high-pressure washer. This will remove any trash residue, as well as any dirt. If you allow dirt and trash residue to accumulate, you are risking fire hazards, corrosion, rust, as well as electrical malfunctions. All of these can cause your equipment not to work when the season arrives.
Most importantly, when it comes to self-propelled machines, you will want to clean engine compartments, radiator fans/heat exchangers, and the area that is located under the control centers. Once you have the equipment properly cleaned, you will also want to lubricate some of the parts. While you are doing so, make sure to check for any loose bolts, leaks, worn belts, as well as the condition of all hoses. Of course, perform all the necessary performance checks before storing your equipment.
You may also want to apply any touch-up paint if any areas are corroded or scratched. It is entirely possible that you will want to trade in your gear at some point, and proper maintenance will allow you to command a higher price for it. Most professional movers Boise has on offer also recommend applying a wax job to equipment, as that will help protect it from oxidation and corrosion in the future. But the most important part of the process is that you carefully check all of the equipment. This will help you identify any small problems and correct them before they cause any further issues.
Furthermore, you will want to pay special attention to the maintenance of the:
Engine/Power train
Electrical equipment
Corn heads
Harvesting equipment
Grain headers
Planters/Drills
Tillage tools
Engine/Power train
Most of the time, when you want to clean and store agricultural equipment, most of your efforts will be focused on maintaining any engines or power trains that you might have. For these components, you will want to ensure that there are no accumulated acids in the oil pan, especially during light load applications. These acids can cause significant damage to the engine during its stay inside a storage unit.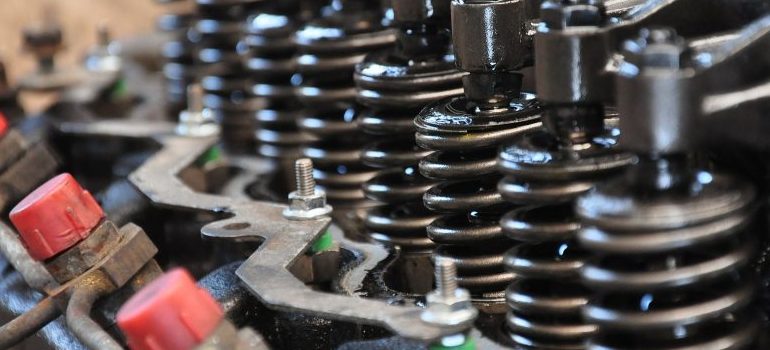 Furthermore, you will want to make sure that you take note of condensation that may happen in the fuel system. Even though full service storage Boise options will not have any issues with moisture inside the unit, you need to make sure that there is no condensation present at the time of storing. You will want to drain the condensation often and keep fuel tanks as full as possible. Also, make sure that your fuel is filtered, fresh, and clean.
Electrical
Since electrical issues are some of the most difficult ones to trace and repair, not to mention time-consuming, you will want to try and minimize them. During the winter, once your equipment is safely inside the storage unit, you may want to check for any loose connections, frayed wires, as well as broken switches, gauges, and lights. You may also want to clean any batteries, posts, and cable connections. Remember, when a machine is idle, you will need to disconnect the battery ground cable. This will avoid any corrosive buildup as well as a battery discharge.
Corn heads
Sharpen stalk roll knives, or replace and lubricate them. Check auget systems for proper function. Make sure to lubricate all the main points, including all moving parts and chains.
Harvesting equipment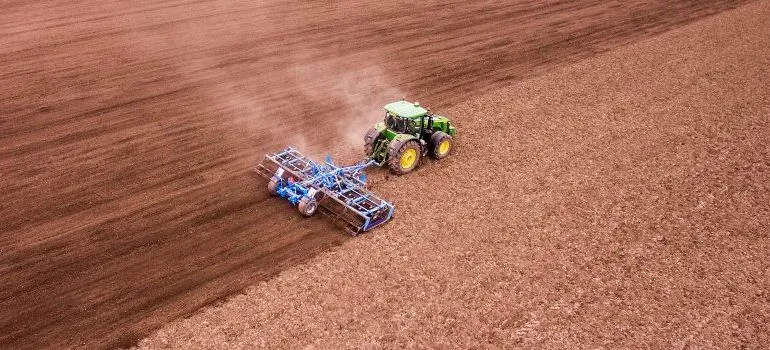 When it comes to harvesting equipment, make sure that you devote enough time to inspect header units for both types (grain, corn). You want to make sure that there are no bent, broken, or worn parts. Replace as required. To clean and store agricultural equipment the right way, you will also want to readjust chains and belts to their optimal positions.
Grain headers
Check the sickle wobble box drive, auger, reel drive, stripper bars, as well as retractable fingers. Inspect knife guards and other parts for any wear and replace as required. Finalize the check-up by lubricating and adjusting the grain header properly.
Planters/Drills
Like all other agricultural equipment, clean planters and drills of any buildup. Pay special attention to seed or fertilizer boxes. You want to ensure that all the moving parts are free and not plagued by any chemical corrosion. Of course, check the moving parts for excessive wear and replace them as necessary.
Tillage tools
While cylinder rods of most tillage tools are chrome, and resistant to rust, that does not mean that you don't need to put any effort to protect Chrome from rusting. It is extremely important to clean and store agricultural equipment, regardless of whether it is resistant or not, after all. Make sure to thoroughly clean any ground-working tools, as well as moldboards. Coat them with lubricant before storing. Lastly, do not forget to check the shanks on your field cultivators. Replace any worn shank bushings or pins before the next season.

Everyone from the packers to the movers were awesome! They were all very professional and showed up when they were supposed to. would definitely use them again.
Let our team put together a comprehensive moving plan for you. Complete our simple free quote form or contact us at 1-208-375-0961.