How to avoid incidents when hauling furniture
Moving your furniture is a process that gives a lot of room for error. Those errors can lead to moving injuries, damaged items, and destroyed property. Luckily, one can do a lot in order to avoid incidents when hauling furniture. Of course, the first and, quite possibly, the most effective way to avoid any problems related to relocation is by hiring reputable movers Boise. However, we are very much aware that not everyone wants to pay for the services of a moving professional. In case you feel like handling a DIY relocation, then you will want to educate yourself in order to avoid any huge problems. We'll help you do just that.
Give up your idea of a one-man team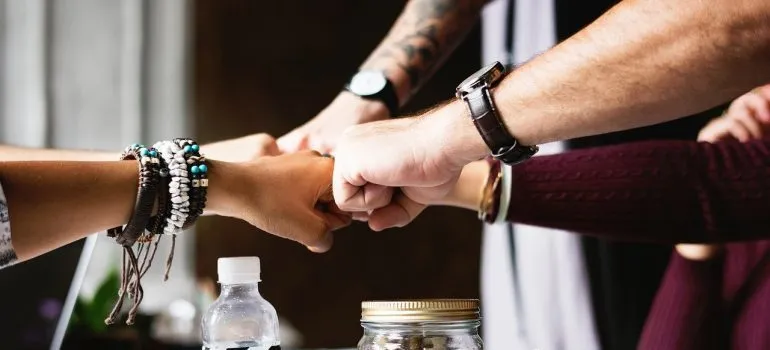 There are quite a few mistakes one can make when embarking on a relocation. From failing to rent a reliable self storage Boise unit on time to forgetting to buy protective packing supplies, there are far too many things that can go wrong. The good news is that most of those mistakes can be prevented with a team that you can rely on. That doesn't have to be a professional moving team – it can also be a team composed of your closest friends. No matter how strong you are, you won't be able to relocate a huge sofa by yourself.
Of course, make sure to give thanks to your friends after all is said and done. You are about to see how their help is going to make a huge change in the course of your relocation. From paying for their meal to treating them with drinks, your friends will appreciate any gesture.
The right equipment can help you avoid incidents when hauling furniture
Never underestimate the power of the right equipment and tools. In the old times, people might have had to rely on their wits and strength to relocate heavy furniture pieces. Today, you have the luxury of having all kinds of equipment and packing supplies Boise that you can use to help you carry the heavy burden. Whether you want to rent or purchase your equipment, these are the pieces you'll want to have at hand:
Furniture dolly – this simple yet effective tool is every mover's best friend.
Furniture slides – it's going to be much easier to slide heavy pieces instead of picking them up.
Moving straps – use these straps to redirect the weight and preserve your back.
The proper equipment will help you avoid damage to your items, as well as save yourself from moving injuries. You won't have to deal with back pain, sprained ankles, or something more sinister like broken bones. You'd be surprised to know how many things can go wrong during a residential or commercial Boise move.
Disassemble your large and heavy furniture pieces
Don't you think it would be easier to disassemble your king-sized bed than to attempt to move it as it is? We believe we know the answer, which is why we always advise our customers to disassemble those furniture pieces that can be taken apart. Always follow the manufacturer's manual when meddling with a piece. Likewise, keep good track of all the small pieces that you take out of an item. Screws and bolts are essential for the structure of an item, yet they are easily lost.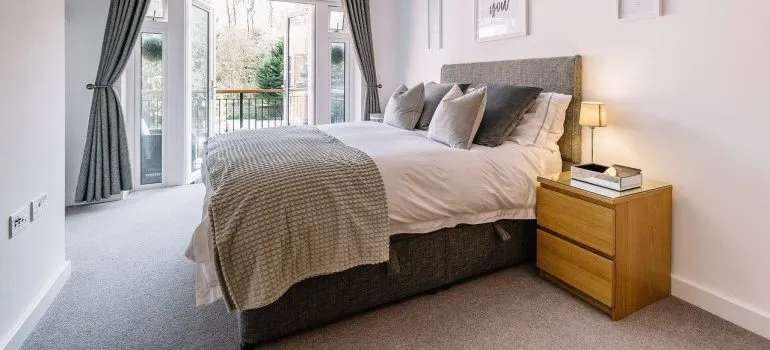 To avoid incidents when hauling furniture, it won't be enough just to disassemble your piece. You'll also have to safely wrap every part of an item and transport it in a proper manner. Of course, the job isn't over once you physically transport all parts of an item. You now have a task of similar complexity that's called reassembling your pieces. Bear in mind that there's always help available, as you can pay for furniture installation services and have professionals take care of this task. It's always better if you can have some professional assistance.
Avoid injuries when hauling furniture with the right lifting technique
As we've already mentioned, there are quite a few different mishaps one could encounter during a move. And while damaged furniture is one of the things you don't want to see during a residential or corporate relocation in Boise, there's one thing that trumps that – moving injuries. Most moving injuries happen because the person lifting a heavy item doesn't use the right lifting technique. So, contrary to popular belief, you won't be able to stay away from harm simply because you have strong muscles. But you can avoid moving injuries by following the golden rule – lift with your legs, not your back.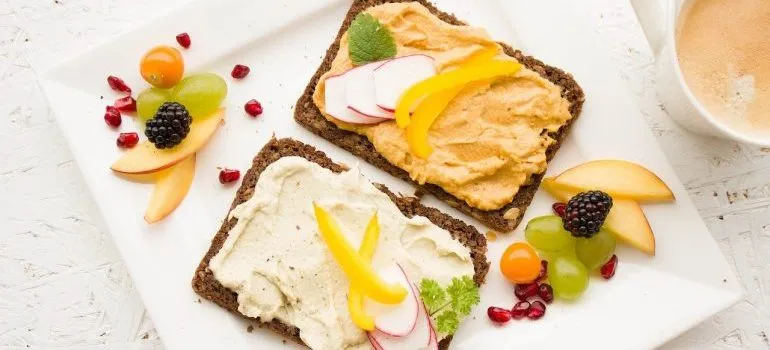 Once an item is in your hands, you will need to be at the top of your game. Focus and concentration are the two things that will help you get from point A to point B safely. Keep your eyes on the path in front of you, avoid any sudden twists and turns, and listen to your body. Take a break whenever you feel like you have gotten tired and replenish yourself with some food and drinks. Your residential relocation in Boise isn't the time to let yourself go and stop paying attention to your well-being.
Proper clothing can help you avoid incidents when moving furniture
At the end of the day, every little thing will have an impact on the final outcome of your move. Everything that you do will help you avoid incidents when hauling furniture, which is why you should pay attention to your attire. Regardless of the season, you should wear clothes that are comfortable, yet not too tight or too baggy. Likewise, you should stay away from open-toed shoes, as you might drop something and injure your toes. If you've ever bumped your toe on a chair, then you know how much it hurts.

Everyone from the packers to the movers were awesome! They were all very professional and showed up when they were supposed to. would definitely use them again.
Let our team put together a comprehensive moving plan for you. Complete our simple free quote form or contact us at 1-208-375-0961.