How to avoid common shipping obstacles
The notion of shipping has become a habit for people – like breathing. In a perfect world, you would manage to do so without running into any obstacles that would put a damper on the entire project. And while there might be many problems that could come your way, there are also just as many solutions for those same problems. We here at Peasley Moving & Storage ID speak from experience when we say that there is a way to avoid common shipping obstacles and challenges, and we will be more than happy to help you head down the right path.
Frequent problems and ways to avoid common shipping obstacles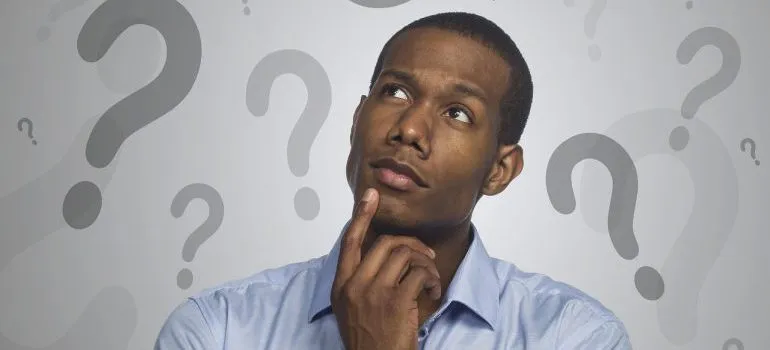 Once you start looking into freight shipping Boise companies, the first thing you are going to notice is variety. You are going to have a lot of different options at your disposal, which is certainly a good thing. Although, there are some people who prefer to have a limited number of options, as it helps them arrive at a decision more quickly. But no matter which group of people you belong to, the thing that is going to help you avoid common shipping problems is attention. You need to be alert, attentive, and careful when choosing your freight company. As for the problems that might be encountered, they are quite common yet (usually) 100% avoidable.
1. Upon arriving at their location, your items have some damage
Whether you are using the assistance of Idaho international movers, long-distance moving companies, or freight shipping companies, you will have one main goal in mind – to be reunited with your items that will stay out of harm's way. Unfortunately, that's not what happens every time. The conditions that your items will be exposed to are very hard. And whether they are traveling by plane, ship, or even a truck, they will be exposed to quite a few bumps on the road.
And while you can't be in complete control of the situation, you can still have a huge impact on the safety of your items. The key to keeping your items safe during transport is hidden in proper packing and custom crating. Ensure that all of your items are placed in suitable containers. Plus, wrap your belongings in layers of protective packing materials. They are a life-saver in these situations.
2. Some of your items get lost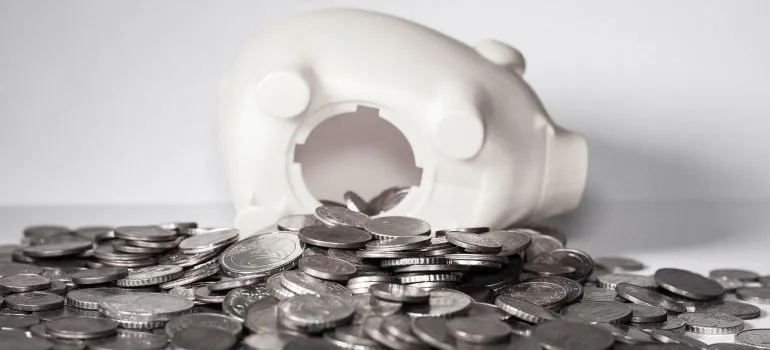 Whether you have paid for door to door international shipping or you have decided to pick up your items from the port, chances are that you will be tracking your shipment throughout its journey. But you will only be able to do so with premium shipping companies. Because once you hand over your items to some companies, it can feel like they have been sucked into a black hole. Premium crating and shipping providers will constantly keep track of your package and its progression, and they won't hesitate to intervene if at any moment they lose contact with the package. That's why it usually pays off to invest in a slightly more expensive provider of services.
3. You experience costs that are too high
As we have just mentioned, paying a bit more money for a shipping company is a good idea. Of course, there are some costs that are a must when transporting your belongings. However, if you feel like the costs are too high, you can always do a bit of research. Just like you would request free moving estimates from different moving companies that you are planning to hire, you should also compare the costs of different shipping providers. Just remember – no matter how tight your budget is, you should never compromise quality for affordability.
In case you are trying to save money on shipping, you can always organize transport in advance. Besides, being in no rush will give you enough time to do everything slowly and carefully, helping you avoid common shipping obstacles in the long run.
4. The shipping route disruptions
There are only so many things that one can control. Natural disasters, political unrests, and the pandemic aren't some of them. Once any of those problems get in the way of your items reaching their destination, your shipping logistics company enters the scene. If you've done your job right and chosen a company that is reliable, you will have a specialist with experience, knowledge, and an extensive network of contacts. They will be able to leverage all of these qualities to your favor, solving any unpredictable shipping route disruptions. As it turns out, most of these common shipping obstacles are something that you can avoid by choosing a reputable shipping provider.
5. Paying for damaged or broken items
It goes without saying that you could do everything by the book and still end up with a few damaged items. Alas, there are no guarantees in life. While these are the things that you can't control, you can absolutely behave responsibly and opt for cargo insurance. You are most likely using at least one type of valuation clauses in your everyday life. And if you do, then we have no doubt that you will be able to realize how investing in coverage is a good idea. If the worst-case scenario happens, at least you won't have to have financial worries.
You can't always avoid all of the common shipping obstacles…
If that could be done, there would be no shipping problems, to begin with. However, you can try to avoid common shipping obstacles by being ready for that which you can't expect. We understand that there aren't many things that can stress you out as much as seeing broken items after your commercial or residential Boise relocation. But you just have to accept the fact that these things are normal, and they happen to everyone. And, somehow, everyone continues to live on.

Everyone from the packers to the movers were awesome! They were all very professional and showed up when they were supposed to. would definitely use them again.
Let our team put together a comprehensive moving plan for you. Complete our simple free quote form or contact us at 1-208-375-0961.