How retail stores benefit from self-storage
Running and maintaining a retail business is not always smooth and easy. Many challenges can occur along the way. One such challenge is the constant need for additional space. This is where storage units come into play. In this article, we will cover why self-storage is important for your business as well as how retail stores benefit from self-storage. In addition to this, we are also going to go over the importance of finding reliable and trustworthy movers Boise area if you plan on relocating your retail store.
More room is one of the main ways how retail stores benefit from self-storage
The process of running your retail business consists of constantly getting new items. However, there comes a time when your retail store is simply overcluttered. Sometimes, this happens frequently and you simply do not have any more room for your older items. So, how do you solve this problem effectively? Well, self-storage solutions offer you additional storage space for your items. This is one of the most obvious benefits of using storage units but it should still be mentioned as it is quite a big one. Filling your stockroom with seasonal products you don't need is unnecessary. You can put these off-season items safely inside a storage unit and have more room. Gaining more room for your items will definitely increase the efficiency of your retail store and with more space, you can focus on your work better. So, make sure you do your research and find reliable commercial storage for the needs of your off-season items.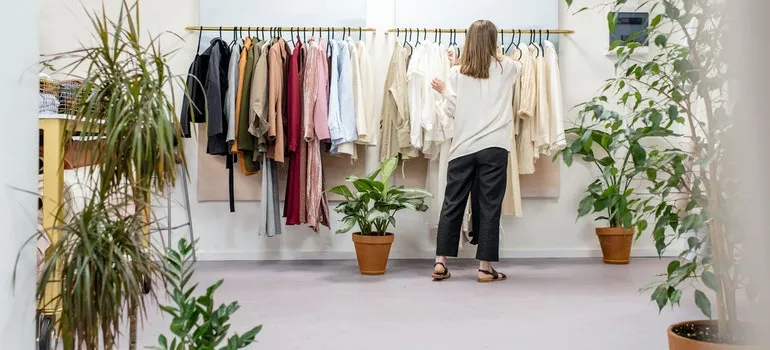 Self-storage solutions can be a quick and temporary solution
If you are in need of a quick solution to your extra space problem, storage units can offer just that. You do not have to choose to store your items long-term. Namely, various self-storage solutions offer you the ability to store your items short-term. You will know where they are at all times and that they are safe. You can also access these items at any given moment. After all, storage is all about convenience. If you find yourself in a sudden need of some additional space, there is no need to panic. Storage units are a great place to safely put your items for a while. Whether you are moving, renovating, or suddenly have increased items in your inventory, you can bet self-storage solutions can help you clear up the mess. While you have your items safely placed inside a storage unit, if you are moving, this will give you more time and energy to focus on moving companies. It will give you enough time to focus on how to choose between moving companies when relocating.
Safety is one of the top benefits of using reliable self-storage solutions
So, when looking at some of the benefits you get from self-storage for your retail stores, safety is definitely one of the most important ones. Why put your entire business in one place? Your stockpile and additional equipment can be put somewhere safely away from the main area of your retail store. Therefore, self-storage solutions can offer you an opportunity to split your equipment, inventory, and stockpile, and find a safe spot to place them. Again, you will know exactly where your items are at all times. Modern commercial storage units have fantastic security features. Always look for reliable moving and storage companies to assist you to find the best storage solutions for the needs of your own items.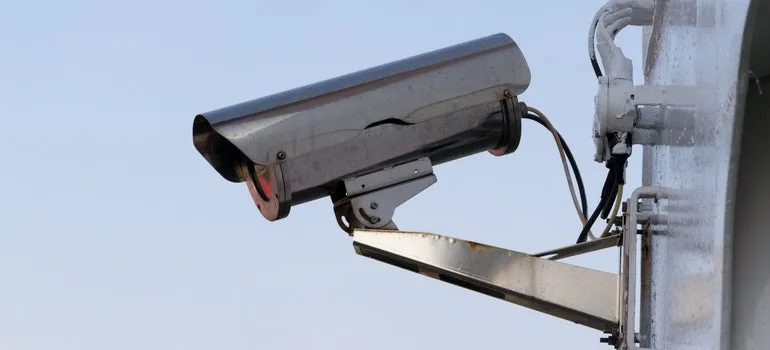 Use self-storage solutions to store files, documents, and stockpile
When you run a retail store business for a while, you will notice that your documents and files will also increase. Keeping all of these documents is incredibly important. Furthermore, you might find yourself in need of a warehouse-type room to place some of your stockpile items. Both of these roles can be fulfilled by getting a self-storage unit for your retail store. You will be able to safely store away important documents that you can access at any time.
Climate-controlled environment for sensitive items
If you have easily breakable, sensitive items, in your retail store, you can benefit greatly from a climate-controlled environment. Luckily, certain self-storage solutions allow for just that. Place your highly sensitive items safely in a reliable climate-controlled unit. Make sure, of course, to do research on time and find the right temperature controlled storage Boise for your items.
Hire professionals to help you move your items from a retail store
If you plan on transporting your items to another location, be sure to contact reliable movers to help you. Moving your retail store is not easy and you will want to have your new store open as soon as possible. To do this, you need to efficiently relocate all of your equipment and items from the store. Professional and reliable movers can help you with a ton of different, quality moving services. Of course, in addition to this, reliable movers can help you with additional services such as storage. They will be able to help you find the perfect storage solution for the exact needs of your inventory. Make sure that if you are packing your items on your own, you know how to properly construct moving boxes and avoid unwanted damage.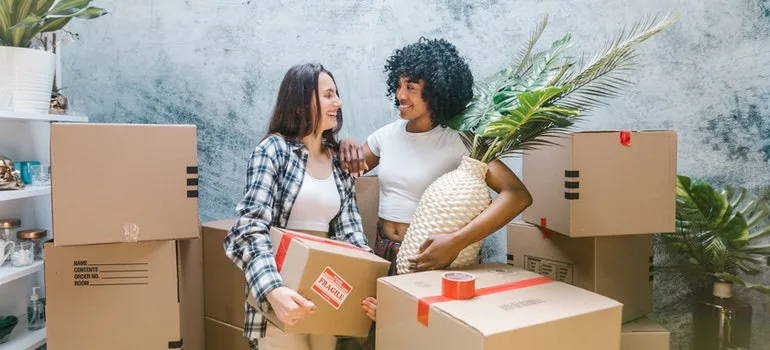 How retail stores benefit from self-storage – In summary
To sum up, there are many ways how retail stores benefit from self-storage. For starters, you get more space for your items. You also know they will be safe and protected because modern self-storage solutions offer excellent security features. Furthermore, you get a quick and easy solution to handle increased stockpiles, equipment, or simply a place to put your off-season items. Getting temperature-controlled storage units is also a huge benefit that will keep even the most sensitive items safe while in storage. Remember to always do research and look for reliable and professional moving and storage companies to assist you and you will reap a ton of benefits from self-storage units.

Everyone from the packers to the movers were awesome! They were all very professional and showed up when they were supposed to. would definitely use them again.
Let our team put together a comprehensive moving plan for you. Complete our simple free quote form or contact us at 1-208-375-0961.