Guide to staging your Boise home
If you are planning a relocation from Boise and have a home to sell, you might want to ensure that you get the best price for it. Staging your Boise home for sale is all about showcasing its best assets, impressing buyers as well as selling it quickly for top dollar. Thus, before you start looking into Boise moving and storage options, you may want to put some work into your old home. In this article, we are going to show you the essential steps you need to take to make the most out of staging.
Staging your Boise home for sale in 7 steps
Clean thoroughly
Declutter and depersonalize
Utilize neutral wallpapers
Repair flooring if needed
Invest into additional lighting fixtures
Consider furniture arrangement
Do some work on the exterior
As you might have already figured out, staging your home for sale is going to require you to invest some of your time, energy, and money. Depending on the state of your place, this may be a considerable investment. The best thing to do is to create a moving budget beforehand so that you have enough resources to hire the services that local movers Boise can offer (and which you will need).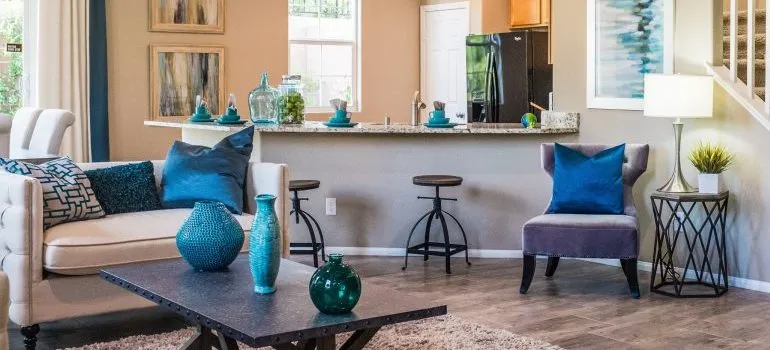 Professional movers can also help you with the staging project, as well, by providing you with in-home moving and packing services. You will do well to contact them before you start the staging process. Speaking of which, let's take a deeper look into it.
Cleaning your home and why it is so important
The first thing that the buyers are going to see when they enter your home for the first time is how clean it is. You want to make an impression that you have been maintaining the home properly. That is why "normal" cleaning will not do. You need to be very thorough about it, cleaning everything from floors to ceilings. Put a bit more effort into cleaning the kitchen appliances, as well as making sure that your bathroom sparkles.
Basically, you are trying to make everything look new. While that might be impossible in some cases, you still need to make the effort to make it look as best as possible.
Decluttering/Depersonalization
When staging your Boise home, it is very important to declutter first. Clutter detracts your buyers from other features and makes it seem like there is less space in the home. Therefore, get some moving boxes Boise and put all the unnecessary items inside. Anything that you don't need anymore goes into these boxes. And if you have some items that you will still want to keep, it is much better to consign them to a storage unit instead.
By having your home clutter-free, you are significantly upping your chances of getting the best price for it. Furthermore, you will want to remove any keepsakes, family photos, and any decorations that you have inside your home. The reason for doing this is due to the fact that your buyers need to be able to see them living in your home, with their own decorations. Anything that is highly personal makes it harder for them to do so.
Neutral wallpapers are the way to go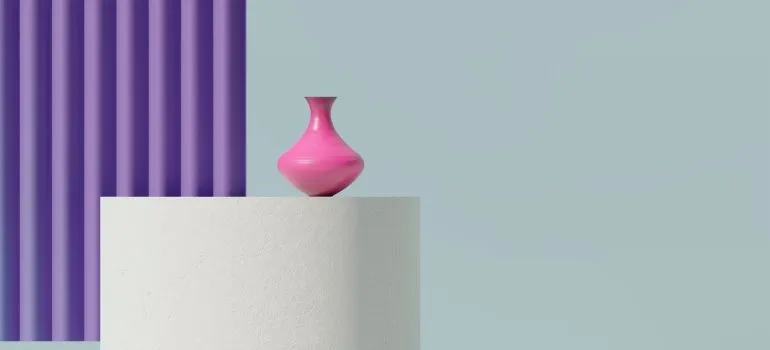 While some buyers may like your choice of wallpapers, the fact is that most will want to set up their own. Therefore, it is ideal to tear down all the wallpapers in your home and simply paint the walls with a neutral color. Don't simply paint over the wallpapers as that may both look shabby and show the buyer that they have more work to do. That will definitely make them want to lower the price. The less work your buyer needs to do, the better.
Don't forget the floor when staging your Boise home
If your home has any carpets, you may want to simply remove them. Everyone has their own preferences when it comes to flooring, after all. If you want to maximize your chances of getting a good deal, you may want to invest in hardwood flooring. It can be an expensive venture, yes, but it will demand a higher price as well. Consider it an investment, one that has a very high chance of paying you back. To put it simply, hardwood floors are low maintenance, ideal for people with any allergies, and are of great long-term value.
Additional lighting can make a large difference
The first thing you will want to do when dealing with your home's lighting is to take advantage of natural light. To start with, open all the curtains and blinds and let the light in. You may also want to include additional fixtures if you see that there are some areas of your home that are lacking light. In essence, you want to create a bright and inviting environment. If you want to save time while remodeling the lighting fixtures, you can combine it with arranging your furniture. If you want to maximize the appeal, you may even want to have shadows masking some of the imperfections of a particular furniture piece.
Furniture layout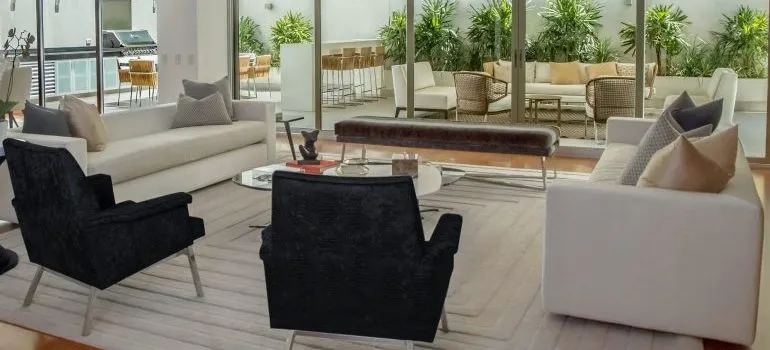 The important thing to consider when creating a staging furniture layout is that you have the right furniture size for the room. If a room has too much furniture, it is going to look much smaller. On the other hand, if you don't have enough furniture, you are going to end up in a room that feels cold and uninviting.
You may even want to consider renting furniture for staging purposes. The city of Boise has several businesses that will provide you with the opportunity. Take some time to arrange the furniture in a way that creates a sense of spaciousness, homeyness, and is easy to navigate. For example, when setting up the living room, you will want to create a comfortable conversation area.
The exterior is the first thing the buyer sees
Ofter referred to as the "curb appeal", the exterior of your home is the first thing prospective buyers see. It is so important that many buyers will already form their impressions without even stepping a foot inside. That is why you need to make sure that it is tip-top shape. Prune the plants, get rid of the weeds, wash and repair the windows, etc. There is a lot to do when staging your Boise home exterior, yes, but it is all worth it. Don't forget the sidewalk, either. The more you make everything look pristine, the better.

Everyone from the packers to the movers were awesome! They were all very professional and showed up when they were supposed to. would definitely use them again.
Let our team put together a comprehensive moving plan for you. Complete our simple free quote form or contact us at 1-208-375-0961.