Guide to moving to Boise from Canada
Are you thinking about moving to Boise from Canada? But before we talk about tips and tricks, there are a few things we need to say in general. You probably already know that moving is one of the most stressful and difficult things people have to do. Not only are you moving, but you're also changing your whole way of life. Everything, from work to daily tasks. That's already very hard, and you definitely don't want anything to go wrong. If you don't follow certain steps when moving, it's likely that something bad will happen. If that happens, it can be hard, take a lot of time, and take a lot of energy. Here, we'll go over everything you need to know to make your move from Canada to Boise easy.
A few words about the Boise
Since we are talking about moving to Boise from Canada, we have to mention a few things about the place itself. Boise is the capital city of Idaho, and it has around 226,000 citizens. Once you move here, you will be able to feel the strong, dense suburban feel. Also, in some neighborhoods, there is a strong sense of community. It's worth mentioning that this place has to offer something for everyone. From beautiful parks over nice cafes and restaurants all the way to the nightclubs. Another thing that we have to mention is that the median home value is $255,000, and the rent is around $1,000. Additionally, this city offers some great schooling options, and that' is very important for families with children. However, if this sounds appealing enough to you, make sure to check out some of the best moving companies Boise has to offer.
Make a plan and stick to it
When you are moving to Idaho, the first thing you need to do is come up with a plan. People often forget to do this, probably because it takes too much time or because they don't think they need it. Well, the truth is actually very different. Don't be afraid to take as much time as you need to figure things out and write them down. So, you'll have everything in one place, which will help you stay on track. Along with it, you might want to make a list of things to do. By doing this, you'll have a better idea of how far you've come and what tasks you still need to finish. But if you don't want to do this on your own or don't have enough time, you can always ask for help. By finding reliable movers, you'll be able to move without stress.
Gather essential packing and moving supplies
After making a plan, the next step is to get all the supplies you'll need to pack and move. This is a very important part of getting ready for the move because it will keep your things safe. People often make the mistake of using cheap packing materials and not doing a good job of packing their things. Because of this, something breaks during the move. But you don't have to buy all of the supplies. Go to the nearest local market and ask if they have any extra cardboard boxes you can take. Also, after you move, it's a smart idea to find some storage option for all of your belongings before unpacking everything. What you can do is check self storage Boise options. Some extra space can always come in handy.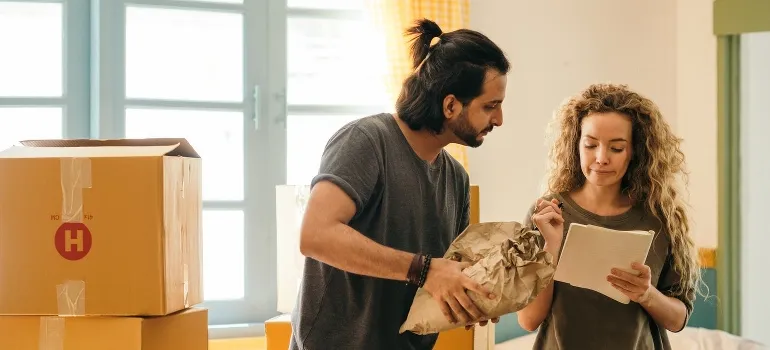 The list of packing and moving supplies
Since you are relocating to Boise from Canada, it's very important to find proper packing and moving supplies, as we've stated above. However, if you need any assistance with packing, make sure to hire long distance movers Boise. We've made a list of things that you should have before you move: 
Cardboard boxes
Packing paper
Moving boxes
Bubblewrap
Old clothes
Towels
Toolset and markers
Declutter and start packing
After getting everything together, it's finally time to start packing. This is the only time when you can go through all of your things and decide what you want to take with you to your new home. Also, it's a good idea to declutter and pack each room separately. We mean that you should start by packing up one room, then move on to the next. Start with the ones you use the least, like the attic, garage, or basement. Also, when you are done with a room, make sure the name of the room is written on at least three sides of the box. If you do this, it will be much easier to unpack when you get to your new home.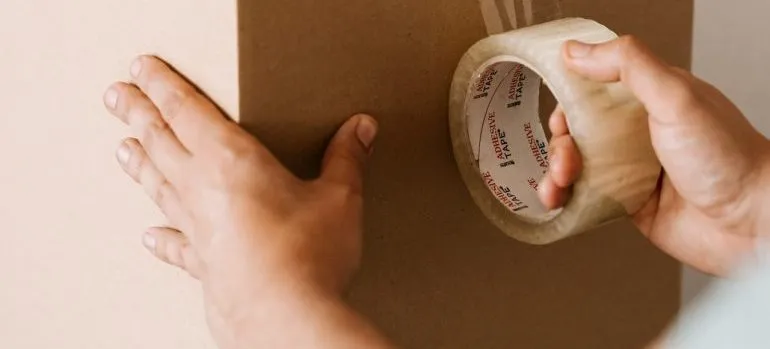 Find reliable and trustworthy movers
Hiring the right movers is one thing that could make your move a lot easier. It's very important to get in touch with and hire experts with a lot of experience. They will make sure everything goes according to plan and give you peace of mind. You might be wondering where they are. Joining online groups and communities is the best way. There, you can talk to other people about anything that's on your mind. You can also ask them or read about what they've heard or read about certain movers. If you do the things we've talked about, your move will go smoothly and without stress.
Be prepared for the hidden costs of moving
Since we are talking about moving to Boise from Canada, it's important to mention that you should be aware of the hidden costs of moving. Consider this when you're making your budget for the relocation. Why is this important? Well, just imagine that something goes sideways during the moving day. You simply have to be prepared for it and have some extra savings just in case.

Everyone from the packers to the movers were awesome! They were all very professional and showed up when they were supposed to. would definitely use them again.
Let our team put together a comprehensive moving plan for you. Complete our simple free quote form or contact us at 1-208-375-0961.