Guide to moving from Meridian to Fort Collins
If you are moving from Meridian to Fort Collins and you are not sure how to plan your whole relocation – we got you. Moving doesn't have to be stressful or hard. With the right and reliable moving company like Peasley Moving & Storage, you can move with ease! Learning more about Fort Collins, planning your budget, packing – you can do all of that with ease and even have fun! Fort Collins is waiting for you!
Preparation is the key when moving from Meridian to Fort Collins
The most important part of every relocation is preparation. Learning more about Fort Collins, exploring all of your options there, finding reliable movers Meridian ID, packing – those are just the essential parts of every relocation. Learning more about Fort Collins will help you to settle, and you will feel right at home. Finding reliable movers will make a significant difference. Your relocation from meridian to Fort Collins will be smooth and stress-free. Choosing the right moving date, picking moving boxes, and deciding about storage are important and you should make sure that you have enough time for each of them.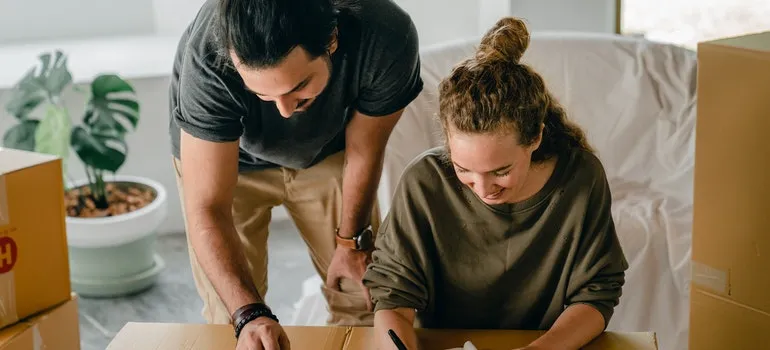 Fort Collins – The Choice City
A fun fact about Fort Collins is that is also known as the Choice City. Fort Collins is home to almost 200.000 people, and it is famous for its outdoor activities and environmentally-friendly culture. The median home price is around $338,000, while the median rent is around $1,200. One of the great sides of Fort Collins is its motto " beers, bands, and bikes". People here love to bike and walk, and there are 56 hiking trails. Live music events are often, and there are more than 20 craft breweries. The motto stands for a reason, and you will love living in Fort Collins since people here are welcoming and warm. Also, since this is an eco-friendly city you will have a lot of resources to reuse your moving boxes. Fort Collins will bring a lot of interesting things, and you will love them!
Make a plan for your relocation from Meridian to Fort Collins
Although you probably already know everything you need to do for your relocation to Fort Collins – having everything is written down will help you a lot. Creating a list of all the things that you need to do before the moving day will help you to organize your time. Also, it can help you to save money. Once you are done with something on your to-do list you can check it and move to the next stage of your relocation. Besides being organized, you will also feel calmer seeing everything that you have accomplished. Relocation will seem much easier to you.
Find reliable movers to help you relocate from Meridian to Fort Collins
An essential part of your relocation is to find a reliable moving company that will be able to handle your relocation. Having reliable movers by your side will make everything easier and every task ahead of you will be much easier. The traits of a reliable moving company are punctuality, honesty, open communication, and transparent prices. And of course – the ability to help you move to Fort Collins with ease. Once you have found a company that you like – check their reviews and have an open mind about them. If everything seems okay – contact them. if you hired the right moving company you will learn what a successful relocation is. Easy, stress-free, fast, and reliable!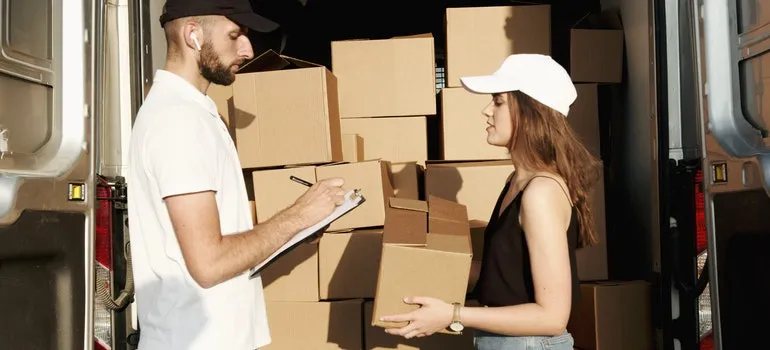 Packing for relocation to Fort Collins
The biggest task of every relocation is packing. Packing your whole home and life into moving boxes might feel overwhelming. Decluttering is also part of the process, and it will take time. One of the most common mistakes that people make is that they don't start packing on time. When you read packing tips you will always see a lot of warnings that you should start packing at least a couple of weeks in advance. If you feel indecisive you can always look for portable storage Boise. That way you won't have to make a decision instantly, and you will have plenty of time to decide what you would like to keep.
Pack an essential box for your relocation
One of the best tips when moving from Meridian to Fort Collins is that you should have an essential box with you. This box shouldn't go with the other boxes, it should be next to you. It should contain essential things like pajamas, towels, linens, and clothes for outdoor activities. Basically, you should pack some things that you will need in the first day or two until you unpack your boxes. These items will help you feel right at home, and you will be ready to go exploring Fort Collins as soon as you arrive. After all, there are 9 museums and a lot of local restaurants like Illegal Pete's, Torchy's Tacos, and MidiCi. These places are popular and you will love them at a first sight!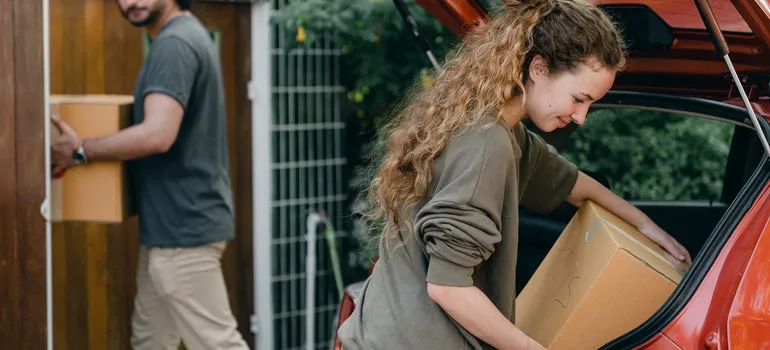 Enjoy your relocation from Meridian to Fort Collins
With the right and reliable movers, your moving from Meridian to Fort Collins will be fast, easy, and stress-free. Moving companies are there to make everything easier and to help you enjoy your new home as soon as you move. If you feel relaxed you will be ready to explore Fort Collins and meet all the lovely places that it offers. Fort Collins is bigger than Meridian, but not significantly. It will take some adjusting, and that is when the moving company comes in. If you even hire them to pack and unpack all of your belongings – you will have much more time on your hands to go hiking, or visit parks or restaurants and breweries. Your first task in Fort Collins should be to find a good bike that will help you go around the city and explore it!

Everyone from the packers to the movers were awesome! They were all very professional and showed up when they were supposed to. would definitely use them again.
Let our team put together a comprehensive moving plan for you. Complete our simple free quote form or contact us at 1-208-375-0961.