Guide to moving from Boise to Lewiston
Moving from Boise to Lewiston is a big change.  Moving from a big town like Boise to a small Lewiston will be a challenging change. Planning a long-distance relocation is also a big challenge and you can easily feel stressed out. But with reliable Idaho moving companies – you can make your relocation easy and fun! Professional movers can help you every step of your relocation. With good planning and reliable movers – you will even have fun moving!
If you are moving from Boise to Lewiston – plan!
For every relocation, the most important thing that you need to do is to schedule your moving date ASAP. You will be able to get the best long distance moving companies Boise, and you can also get a better deal. Summer is usually very busy for movers, while winters are slow. Once you schedule your moving date, you should start planning your relocation. Write down all the tasks, and every detail that you need to get done. That way, you will be able to keep track of everything. You won't forget about anything and it can help you keep good about your relocation once you start crossing things from your list.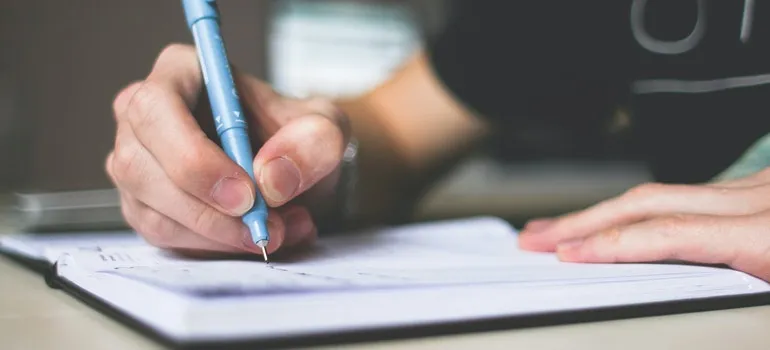 Lewiston is an outdoor lovers' paradise
One of the best things about Lewiston is the fact that it is perfect for people that love to spend their time outdoor. You can go fishing, hiking, or camping. Because of its mild climate, you can have fun all year round. Also, Lewiston is much more affordable than Boise. Although median income is lower than in Boise – housing costs are much lower than in Boise. Affordability and outdoor heaven are what attract people. So you really should speed up the unpacking process and go out and enjoy everything that Lewiston has to offer!
Choose a moving company carefully
For a long-distance relocation, you need a reliable and professional moving company. Especially if you plan to use some other services like temperature controlled storage Boise. Storing your items can be useful when relocating from Boise to Lewiston, and hiring a reliable company that offers all that in one package will make everything much easier. Go through all the moving companies' offers carefully. Check are there any hidden costs or fees, check their reviews, and make your decision once you know all the essentials. Having open communication with movers is important and that should be one of the first criteria when choosing a reliable moving company.
When moving from Boise to Lewiston – packing will take time
One of the most common misconceptions that people have is that they will pack their entire home in a day or two. Although it is possible it will cause a lot of problems down the road. Packing everything calmly will ensure that nothing will be damaged. If you see that you don't have enough time to pack, it is much better to look for professional packers. If you still want to do it on your own look for packing supplies Boise that will ensure that your items stay safe. Specialized boxes. sturdy boxes, crates – those are all the things that you will need to relocate and pack your entire home with ease!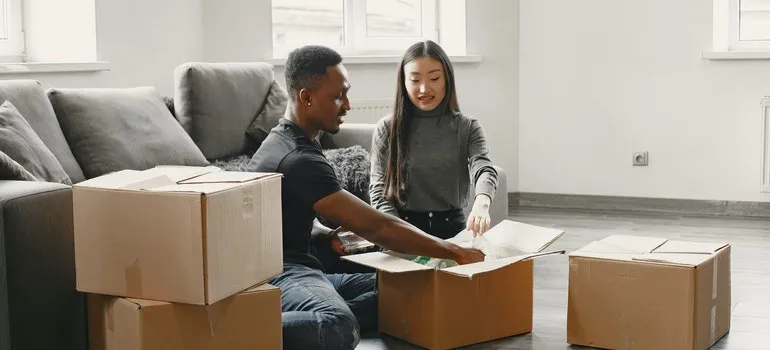 Declutter your home
Relocating to Lewiston from Boise will open new opportunities for you. The unemployment rate is lower and it is expected for the city to grow. Also, the education system is good – so you will have plenty of opportunities around you. And decluttering your old home will give you a boost for your fresh start in Lewiston. It will take time to declutter your whole home, so start at least a couple of weeks in advance. Sort your belongings into different piles: Keep, donate, throw away. You will feel sentimental and it will be hard to say goodbye to some of your belongings. But if you haven't used that item in more than 2 years – there is a great chance that you won't need it.
Pack an essential box
Having an essential box is important for any type of relocation. When you are moving from Boise to Lewiston you need to pack an essential box that will help you settle down in your new home. Basically, you should pack linens, toiletries, pajamas, and a fresh set of clothes –  all the things you will need the first day or two until you start unpacking and gain access to your belongings. That way, you will feel much more comfortable in your new home and you can relax before you start unpacking everything.
Prepare for the moving day
Preparing for the moving day means that you should take care of some things that are essential when moving to Lewiston. First of all, you need to make sure that everything is packed, and that your belongings are ready to go. One of the benefits of hiring professional movers is that you will get assistance every step of the way – so naturally even with this step. Besides that, you should protect all of your floors, and leave some snacks and refreshments for the moving crew. One of the most important things is to ensure a parking spot for your movers and also a free elevator if you have one in the building.
Settling in after relocating from Boise to Lewiston
Settling into your new community can be fun and it will give you a lot of new opportunities. Meeting your new neighbors, exploring coffee shops and restaurants, and walking around Lewiston are just some of the activities that will help you feel right at home. Lewiston is a much smaller city than Boise, so you will enjoy that vibe and meet people around you. And of course, add camping and hiking to your calendar ASAP since Lewiston is truly heaven on earth for outdoor lovers! With all these plans ahead of you, moving from Boise to Lewiston will come as a truly positive experience.

Everyone from the packers to the movers were awesome! They were all very professional and showed up when they were supposed to. would definitely use them again.
Let our team put together a comprehensive moving plan for you. Complete our simple free quote form or contact us at 1-208-375-0961.