Guide to making your Nampa home more spacious
If you are recently relocated to Nampa or are planning a relocation, you might run into a problem that your home is smaller than you want it to be. You might not have enough room for your needs and are in a need of a solution. While there is no perfect solution outside of building a new room or two, there are a lot of things you can do to make your home feel larger. Making your Nampa home more spacious is all about making the most out of the space that you do have. Some of the suggestions that we will be covering are best applied before your team of movers Nampa ID unloads your belongings, however. Ideally, you will want to sort everything you can before all your belongings arrive at your new home.
6 steps to making your Nampa home more spacious
To make your home seem more spacious, you are going to need to do one or more of the following:
Declutter
Clear out the floor and wall space
Utilize storage solutions
Mirrors on the wall
Go low on the furniture
Lighting can be used to great effect
These are all "tried-and-true" solutions to making the most out of the space that you have. There are some other solutions but they are highly dependant on the exact layout of the house or an apartment. For example, if you lack a backyard or basement, you can look into professional portable storage Boise solutions and free up your living space while keeping your belongings secure. But these solutions are not universal and you can't apply them in every situation. The below steps, however, you can.
Step 1: Declutter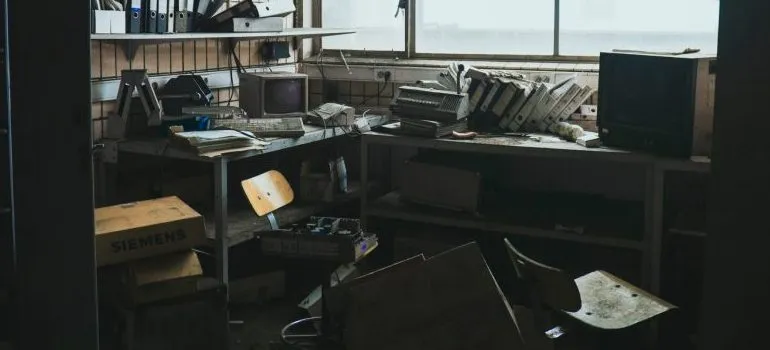 To put it quite simply, the less stuff you have in your home, the more space you will get. Most of us accumulate an inordinate amount of items that will never see any use again. Old clothing, old toys, various knickknacks that "will be useful one day", all of those tend to clutter our homes. If you want your Nampa home to be more spacious, you are going to have to let go of some of those things. The decluttering process is not something that you can "safely" do in one day, though. No, decluttering requires communication and coordination among all the family members. Something that you might think to be useless can be a precious treasure to someone else.
But you need to draw the line somewhere. If an item hasn't been used for a year, and you don't plan on using it anytime soon, chances are that you don't really need it in your home. If you want to be even more rigid, you can shorten that time to something like 3 months. The main goal is to identify the belongings that are not "pulling their own weight" and deal with them accordingly.
Step 2: Cleaning out the floor/wall space
The more of your floor space is "empty", the bigger the room feels. Most households tend to create piles of items in the corners, which can expand and grow after a time. These piles are usually created by decisions that you want to delay. There's no other place for some items so they go in a corner somewhere. This is common in more or less every home. Therefore, the first thing you will want to do is identify those clusters and deal with them. You can utilize some of the moving services Boise ID has to offer if the piles are too large. But most of the time you will be able to do it on your own, with a bit of effort.
Also, while you may want to utilize the walls to their full potential, adding large armoires and cabinets can dramatically reduce the visible space in the room.
Step 3: Storage solutions
By "storage solutions" we mean both in-home, and out-of-home storage options. Ideally, you will find a storage unit nearby and simply cram all the items there. But you will also need to reconsider your in-home storage spaces. A great way to instantly get more space is by purchasing multi-functional furniture pieces. For example, ottomans have "hidden storage" that can be extremely useful. Floating shelves are another great option.
Step 4: Mirrors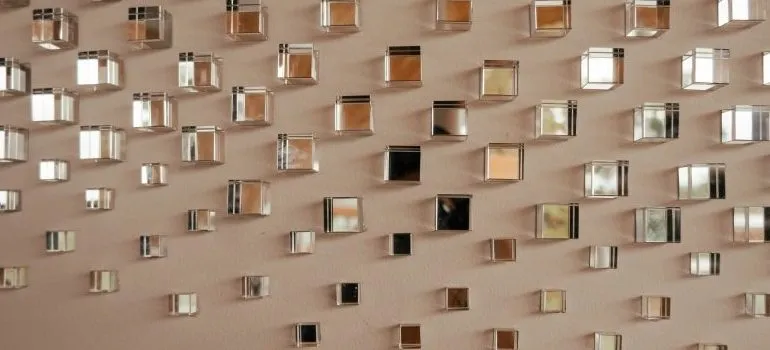 If you want a way to "magically" make your home more spacious, you want mirrors. Large mirrors reflect back into the room, creating the illusion of more space. They give a sense of movement as well as create a visual impression of a more spacious room. In some cases, mirrors can almost double the visual perception of the room. The best mirrors for this purpose are floor-length mirrors and mirrored closet doors. Alternatively, you can hang plenty of small mirrors on the walls. Just make sure not to overdo it, as it can look creepy.
Step 5: Low furniture
If you can spruce up your home with newer furniture, consider lower pieces than you would otherwise buy. The additional space above your items will make the area feel a lot bigger. Think dining chairs, ottomans, low-backed sofas, and the like. Every bit of vertical space counts in the grand scheme of things. If you pay attention to this, your home will gain a lot of space as a result. Just make sure to protect your furniture when moving, as some of these pieces can get very expensive. It is best to seek professional assistance if you are not sure that you can do a good job. Moving companies offer in-home moving services as well!
The final step of making your Nampa home more spacious – Lighting
Finally, we come to, perhaps, the most important feature in your home. Lighting. This is something that is extremely powerful if done right. If you take some time to ensure that all the corners are lit and that you have several light sources around the room, your home can seem much larger than it actually is. The secret to a well-lit room lies in multiple light sources, in fact. While it may be more cost-effective to have one, large, light in the center of the room, it will also make the room smaller. While you may keep that central light for the sake of efficiency, add in a couple more ambient lights to each one of the rooms. You don't really need more than 2 or 3. 
By spreading your lights around you will effectively be making your Nampa home more spacious by virtually "stretching out the room". After all, lights are one of the most powerful illusion tools. Learn how to use them properly and you will be amazed at the results.

Everyone from the packers to the movers were awesome! They were all very professional and showed up when they were supposed to. would definitely use them again.
Let our team put together a comprehensive moving plan for you. Complete our simple free quote form or contact us at 1-208-375-0961.