Guide for moving from Portland to Boise
If you are looking for a new city to call home, then Boise is definitely worth considering. It has been called the best city for millennials, the best city to raise a family, the safest metro area, and other flattering titles over the last few years. So you can understand why it is one of the fastest-growing cities in the entire US. But before you start looking into Idaho moving companies and planning your relocation, you should learn more about how moving from Portland to Boise can change your life.
What do you need to know when moving from Portland to Boise?
Both Portland and Boise are excellent places to relocate to and live in. This shouldn't come as a surprise to anyone who's experienced both cities – they are, after all, similar in many ways. Yet, there are some marked differences between them which guarantee that your life will be different after moving to Idaho. Even if this is exactly what you're looking for, major changes like this can be a major shock too. So it's best to prepare by learning how these cities compare to each other.
A word about Portland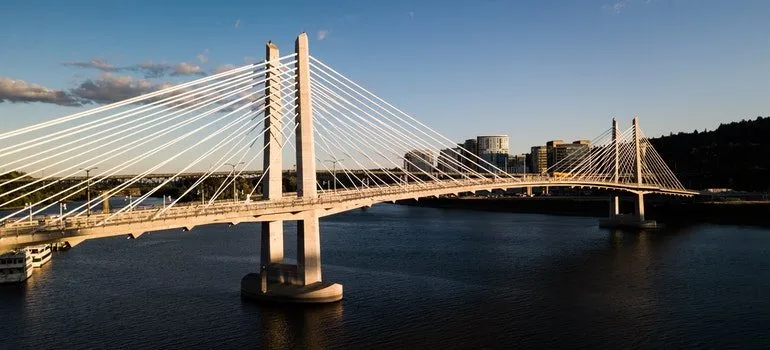 Located in Multnomah County, OR, Portland is a city of around 650,000 inhabitants. Many consider it to be one of the best places to live in Oregon. This is in large part due to the opportunities Portland provides. A combination of good education providers, a good job market, and lots of things to do for fun make Portland a great city to spend your life in. But before you put on your rose-tinted glasses and decide to stay forever, remember that your housing options are limited, crime rates could be better, and the cost of living is high. So you may still have use for those moving boxes Boise.
A word about Boise
Much like Portland in its state, the city of Boise is considered one of the best places to live in Idaho. Located in Ada County with a population of roughly 230,000, it offers a more suburban lifestyle than your current home. But don't let this fool you – Boise is a lively city with a lot to offer to young people, families, and retirees alike. You'll enjoy great weather, low unemployment rates, good education for your kids, excellent housing options, and many fun activities regardless of whether you are into nightlife and partying or hiking and nature. If there's a downside to Boise, it's the low number of high-paying, expert job positions. However, the low cost of living and high minimum wage may just make up for that.
The benefits of moving from Portland to Boise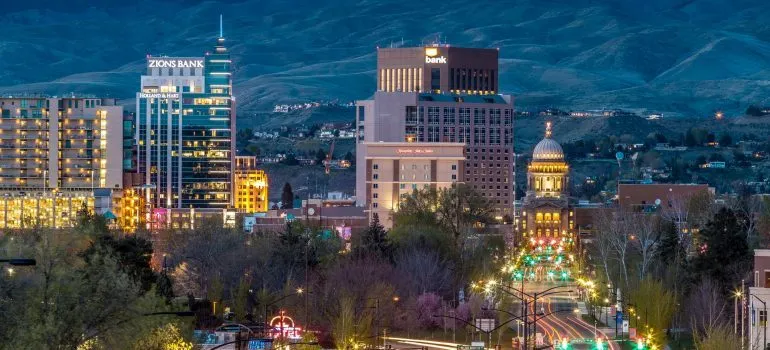 So what is the verdict – should you move to Boise or not? You are the only one who can really answer that question. But there are definitely some benefits that living in Boise has when compared to living in Portland. If these are on your list of priorities, then moving might just be the best choice you can make.
Cost of living
Everyone who is planning a move is looking for cost-saving tips. After all, relocation can be expensive and none of us have an endless budget. But the expenses don't end once you've moved. So if you're a budget-minded person, you're probably looking to move somewhere more affordable than your current home city. Luckily for you, Boise is just that. Although it is not the cheapest place in America, Boise's cost of living is far lower than that of Portland.
A 2-bed apartment goes for roughly $1,200/month in Boise; in Portland, it would cost you more than twice that. If you're looking to buy a 3-bedroom house in Portland, you'll need more than $600,000; in Boise, you can find one for about $350,000. The income tax is also lower – 4.7% compared to Portland's 7.27% (although this may be offset somewhat by Boise's 6% sales tax that doesn't exist in Portland). Overall, your wallet will thank you for moving.
Weather
Portland has great weather – if you like rain. With 156 days of ran (and many more cloudy ones), it's the perfect location for everyone who wants to relax in their home, reading a book, and sipping a hot drink. But if you're the kind of person who likes to be outdoors, drink in the sun, go hiking, or just hang out in your own backyard and enjoy the warm weather, then Boise is definitely the better option. With 278 days of sunshine in an average year, Boise is an outdoor lover's dream.
Safety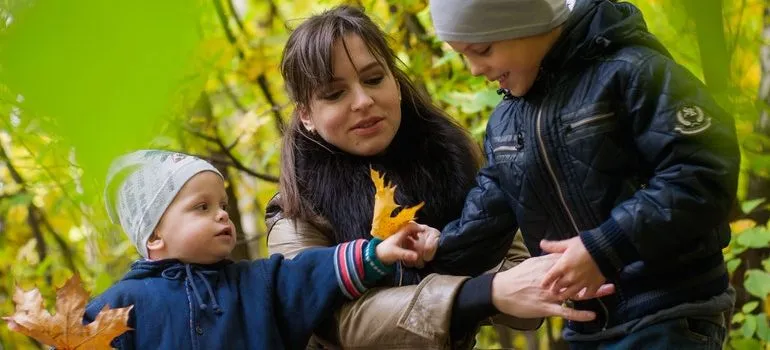 In terms of both property and violent crimes, Portland is above average and not in a good way. Motor vehicle theft rates in particular are quite high. But theft, burglary, assault, rape, and robbery are all noticeably above the national average. In comparison to that, Boise is quite safe with crime rates well below the national average. The only crime in which Boise is ahead of the country is rape. But in terms of murder, assault, burglary, theft, motor vehicle theft, and especially robbery, Boise's crime rates are less than half the national average. So if you want to keep yourself and your family safe, then moving to Boise is definitely a good choice.
Other great things about Boise
If mild weather, affordability, and safety are not enough to convince you, don't worry – Boise has more to offer. To begin with, there are tons of fun things to do. You can go hiking or biking, take a trip up a few different mountains, or go skiing in the winter. If you prefer to be by the water, there are lots of rivers for you to swim, canoe or fish in.
And if you're more of an urbanite, you can visit museums, the opera, the ballet, or just go out for some great food and drinks. All this is easily accessible as the traffic is great and commute times are very low. Finally, it's worth mentioning the lovely people of Boise. The city is very family-oriented and neighbors are welcoming, friendly, and kind. You'll enjoy starting new friendships and relationships here.
How to make moving from Portland to Boise easier?
If you've decided that moving from Portland to Boise is the right choice for you, then it's time to start preparing for the relocation. Planning and organization are key to a successful transition. So don't waste any time – start looking for movers as soon as you make your decision. Ask your acquaintances for recommendations and read reviews online to find the perfect moving company. Then, get plenty of packing materials and give yourself more than enough to box all your belongings before moving day. Once you arrive at your new home and unpack, take a few days to relax and unwind. That way, when you go out to get to know the new neighborhood, you'll be able to fully enjoy it.

Everyone from the packers to the movers were awesome! They were all very professional and showed up when they were supposed to. would definitely use them again.
Let our team put together a comprehensive moving plan for you. Complete our simple free quote form or contact us at 1-208-375-0961.