Guide for moving from Meridian to Salt Lake City
There are many reasons why people choose Salt Lake City as their next relocation destination. A new job, higher education, or a change of scenery and culture. The good thing is, Salt Lake City can provide you with all of these things, and so much more. A lot of people are drawn to it thanks to the natural beauties and the thriving economy. It offers great schools, even better jobs, stellar mountain ranges, and vibrant cultural resources. But, before moving from Meridian to Salt Lake City, you'll need some helpful information. And that's why Peasley Moving & Storage is here today! We'll tell you about the popular neighborhoods, job opportunities, the culture, and so much more. We wholeheartedly support your idea of moving to Salt Lake City, and with this blog, we hope to solidify your decision. No matter your reason for moving here, you'll definitely be glad you came!
A brief introduction to Salt Lake City
Way back in 1847, a man named Brigham Young founded Salt Lake City so he and the other settlers can practice their Mormon religion without persecution. And although the city's structure was created by these pioneers, they weren't the first settlers in the area. The city still has a core population of native Ute and Navajo people, who populated the area for centuries. With all that said, it makes sense that Salt Lake City, and Utah as a whole, has the largest number of Mormons in the US. Today, the city is full of ethnic diversity, with the Asian-American and Hispanic residents constantly flowing in. So, if you're a fan of history and cultural diversity, give your movers Meridian ID a call and start packing! With so many opportunities and beautiful sights ahead of you, moving from Meridian to Salt Lake City will be a decision you won't soon forget!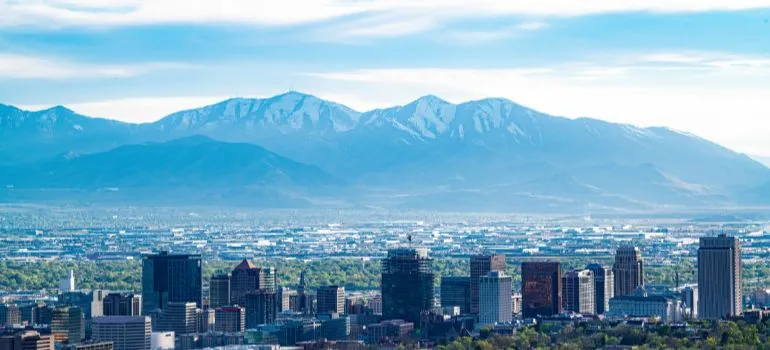 After moving from Meridian to Salt Lake City, prepare for vibrant weather seasons
When it comes to the weather you'll be experiencing once you move, overall, it is quite favorable. However, you will certainly need to fall back on Idaho storage solutions for your seasonal clothes. The seasons in Idaho are very vibrant, and they really show their potential. The winters are cold, often below freezing, but there are still quite a lot of sunny days that allow you to enjoy snow sports to the fullest. Once spring arrives, the temperatures move between 30 and 60 degrees, and you can go skiing until late April. Summers are great for outdoor recreation, thanks to the low humidity and high elevations. July is the warmest month, with temperatures going to the low 90s. The fall brings cozy sweater weather and beautiful foliage. The temperatures idle in the 60s, which creates perfect opportunities for walks in the park, so you can admire the amber leaves.
The job market is strong and diverse
Salt Lake City easily has one of the most diverse job markets in the country and Utah ranks #2 on a national level for job creation. The city is very attractive to employers because a strong labor force is always present. Some of the best job opportunities can be found in tech, tourism, hospitality, and healthcare. Currently, the national average for unemployment is 4%. while Utah's average is only 2.9%. If you're looking for work here, you'll run into companies like Adobe, eBay, Delta Airlines, Goldman Sachs, and Zions Bancorp. Newcomers in search of a job should look for one in the constantly popular fields such as education, healthcare, hospitality, and tech. A good place to start is the SLC career center's website. And although job hunting is always time-consuming and stressful, you don't have to worry. The city offers many opportunities at all levels of experience.
The influx of new residents constantly fuels the housing market
The real estate in Salt Lake City is absolutely booming, and it is constantly trending. It is safe to say that, after moving from Meridian to Salt Lake City with the help of professional residential movers, you won't have any problems finding a suitable home. However, it is worth mentioning that the balance between renters and owners did not shift in almost ten years. Right now, the number of people renting a home in the city is 51%, and this probably won't change any time soon. On average, homes here are valued at $400.000, but they are being listed for roughly $435.000. Home prices are expected to rise by another 2% in the near future. The solution seems to be affordable high-density housing, which could mean a rise in rental prices. But even then, renters will still find Salt Lake City less expensive than most big cities.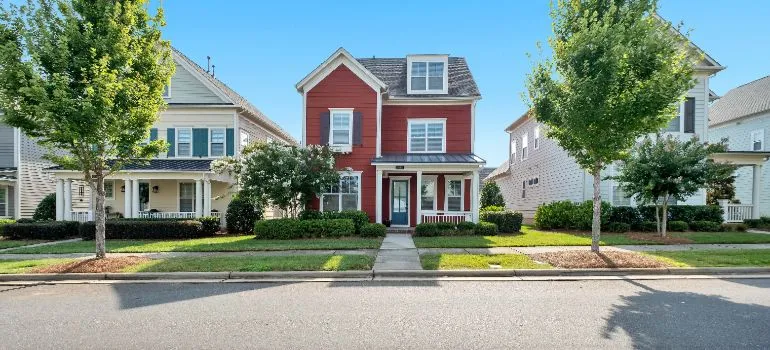 The living costs are on the higher end, yet still affordable
Living costs are very important if you want to fully plan your budget for moving from Meridian to Salt Lake City. Right now, the cost of living in the city is roughly 3.3% higher than the national average. This applies to housing, healthcare, and groceries. Utilities, on the other hand, are on average 12% more affordable than the US average. The median income in Salt Lake City is around $46.000, which is slightly below the average. Pair this number with the housing costs we've mentioned, and you can see that the living costs are somewhat on the higher end. This is, of course, offset by the strong job market, and the high number of open positions in tech fields. However, as far as metro areas go, Salt Lake City is among the more affordable ones. For example, the cost of living here is roughly 34% lower than in New York.

Everyone from the packers to the movers were awesome! They were all very professional and showed up when they were supposed to. would definitely use them again.
Let our team put together a comprehensive moving plan for you. Complete our simple free quote form or contact us at 1-208-375-0961.