Guide for moving from Colorado to Idaho
Planning, preparing, and executing an interstate move is never easy. Especially if there's a big difference between the states. And even if the states are relatively close, given the size of the US, they can still be significantly different. That is definitely the case with Colorado and Idaho. One domain in which these two states are alike, however, is moving. There are amazing Colorado and Idaho moving companies that can help you plan out and execute every step of your relocation. But other than that, these two states are pretty different. So what should you do as a Colorado resident if you're planning to move to Idaho? Well, first of all, you should learn as much as possible about Idaho if you can't visit it beforehand. But we can help you with that. Here's what we think you should know before moving from Colorado to Idaho!
How do the two compare in terms of size and population?
There are plenty of great moving companies Meridian prides itself in that could help you move your home. But before you go looking for movers, first you should think about whether Idaho is the right place for you. You can only figure that out by learning as much as possible about Idaho and how it compares to Colorado. And what better place to start than some basic geography?
While Colorado counts 269,601 km², Idaho counts 216,443 km². That means that Colorado has a bit over 60.000 km² compared to Idaho. That's not that much of a difference. However, where these two states are truly different is population. Colorado is home to a lot more people than Idaho. Just over 4 million people more live in Colorado than in Idaho. That also means that Colorado is a lot more densely populated.
Prepare for some unusual weather changes when moving from Colorado to Idaho
Idaho is much further up north. It's pretty much in Canada, so it should be colder and have more snowfall, right? Well yes, but things are not that simple. While both the state of Idaho and Colorado can get pretty cold during the winter, Colorado is still colder, mostly due to its elevated terrain. But what's perhaps even weirder is that Idaho is significantly warmer during the summer. Also, there isn't nearly as much snow in Idaho as there is in Colorado. Yes, there is obviously some snow in Idaho as well. However, the snow simply doesn't linger as much. That means that you probably won't have to battle piles upon piles of snow just to get to your car in the morning all that often. Which is great, especially for those who are not big fans of winter.
The one vexing thing about Idaho weather is that it can be pretty gloomy during the winter months. Even though Idaho isn't as cold nor as snowy, it's much gloomier than Colorado. On the other hand, Colorado winters are pretty cold, but they are also usually very sunny and pleasant. So even though there are some differences when it comes to weather between the two states, getting used to the difference after moving to Idaho from Colorado shouldn't be much of a problem.
Expect to save some serious money after moving to Idaho from Colorado
Aside from potentially spending some money on top-notch long distance movers Boise offers, expect to spend less after your relocation to Idaho. The cost of living in Idaho is roughly 16% lower than in Colorado. That means that to maintain your standard of living, you wouldn't have to earn as much money as you currently do. However, employers in Idaho usually pay around 8% less than those in Colorado. But overall the net change would still be in your favor if you move to Idaho. Especially if you manage to keep the same salary. Now, let's see what changes you can expect price-wise after moving to Idaho:
Childcare is up to 45% lower in Idaho
The rent is between 23 and 27% lower in Idaho than it is in Colorado
Buying a property is roughly 16% cheaper in Idaho compared to Colorado
Public transport is insane 50% cheaper in Idaho, while gas is roughly 3% cheaper
Groceries are on the average 5 to 25% cheaper in Idaho
Utilities are, unfortunately, roughly 20% more expensive in Idaho
Magnificent nature is the staple of Idaho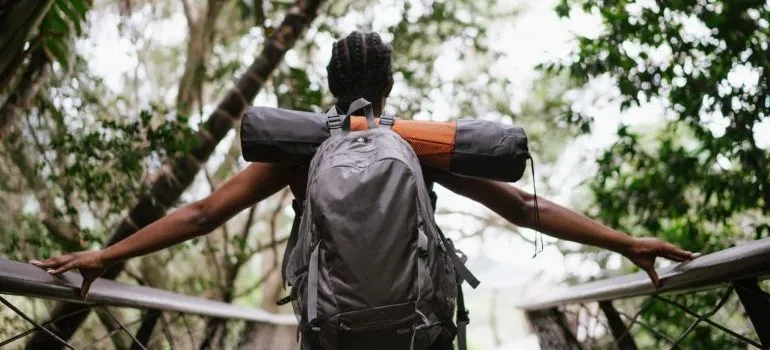 The most amazing thing about Idaho is perhaps its nature. There are mountains and breathtaking landscapes all over the state. But what's perhaps even more important is that all this beautiful nature will allow you to spend some amazing quality time outside. You may not be able to go swimming as you would in California, but what you'll definitely be able to do all year round is to hike on some of the most beautiful trails in the country. Plus there are many other outdoor activities you'll be able to do in Idaho like biking and camping.
When it comes to activities and overall lifestyle, there probably isn't much of adapting you'll have to do since Colorado is very similar in that sense. Plus, winter sports are amazing in both of these states. So if skiing is something you love to do, you'll love Idaho as much as Colorado!
Relocating to Idaho from Colorado shouldn't be much of a challenge
Whether you're moving from Idaho to Alaska, or moving from Colorado to Idaho, you have to prepare for the move well. Luckily, there are ways to do that. Plus, expert movers can help you with handling your move in the easiest way possible. However, moving isn't as simple as "pack here and unpack there". It's an emotional process of adapting to your new home and significant life changes. But if you get to know your new state before the actual move, it'll be much easier for you to adapt to your new location. Even though long distance moving is not the easiest task in the world, your move to Idaho doesn't have to be that bad if you play your cards right.

Everyone from the packers to the movers were awesome! They were all very professional and showed up when they were supposed to. would definitely use them again.
Let our team put together a comprehensive moving plan for you. Complete our simple free quote form or contact us at 1-208-375-0961.