Guide for moving from California to Eagle ID
If you are looking to make a seamless transition from California to Eagle, ID, you are going to need to spend some time doing research. You want to know as much as you can about both the state of Idaho and the city of Eagle. Of course, you will also need to hire one of the reputable movers Eagle ID to help you with the relocation process. In this guide for moving from California to Eagle ID, we are going to present you with some statistics as well as provide you with a few tips and tricks to make your relocation to your new home as smooth as it can be.
How to make moving from California to Eagle ID easier?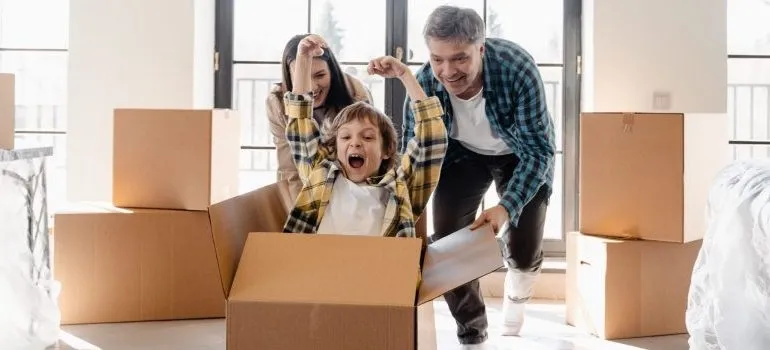 Moving to another state is all about adaptation. And the more information you have, the easier it will be to adapt. Therefore, the first things that should be on your mind are to:
Note the differences between states
Research your new hometown
Choose the right neighborhood in Eagle
Prepare for the relocation process
If you want to make the whole process a bit more enjoyable, consider enlisting a few friends to help you out. Ideally, you will want to visit your new hometown at least once prior to the relocation. Making a road trip with a couple of friends is the best way to go about it. While you can get information about the city from your long distance movers Boise, actually living a couple of days in Eagle can help broaden your perspective.
If you have the time and the means, you may want to stay for a whole week. That being said, simply living in Eagle will not provide you with all the necessary information. If you want to make the most of your relocation, you will want to know how California and Idaho compare, on a state level.
California rankings and statistics
The state of California ranks above average in overall state rankings, if only by one spot. The state is currently ranked at #24, according to usnews.com. California spans an area of 164,694 square miles, has a GDP of $3,133 billion, a population of around 39,513,000 people, and its capital is Sacramento. The residents of the state enjoy a median income of about $35,300.
California ranks highly in health care (#5), economy (#10), and somewhat higher in education (#20). However, when it comes to opportunity, it is dead last among all the states (#50). Here's the full breakdown of California's rankings:
Health Care: #5
Education: #20
Economy: #10
Infrastructure: #31
Opportunity: #50
Fiscal Stability: #36
Crime and corrections: #28
Natural environment: #35
Idaho rankings and statistics
Now, let's take a look at Idaho. Moving from California to Eagle ID will have you live in a state that is holding the prestigious #5 spot in overall state rankings. Idaho spans an area of 83,568 square miles, quite smaller than California, with a GDP of $84 billion, a population of around 1,800,000 people. Idaho's capital is Boise. While the median income is lower than that in California, being at around $29,600, the residents of the state are usually quite happy with their lot, something that Peasley Moving and Storage Boise knows full well. The main reasons why that is the case are found in the individual rankings. Here's how Idaho ranks:
Health Care: #24
Education: #29
Economy: #3
Infrastructure: #10
Opportunity: #24
Fiscal Stability: #4
Crime and corrections: #10
Natural environment: #12
As you can see, these rankings are almost universally higher than those in California. However, a state is much more than a simple set of rankings might indicate. You simply can't put the snowy mountains, gorgeous lakes, rivers, and deep valleys as a statistic. The Rocky Mountain state of Idaho is absolutely gorgeous, something that cannot be understated. While you will have access to all of the splendors Idaho has to offer, the most important location you will want to research is going to be your new hometown.
Learn more about Eagle, ID
Located in Ada County, the city of Eagle is often referred to as the #1 best suburb to raise a family in Idaho. With a population of around 26,500 residents, a median home value of about $426,000, and a median household income of almost $93,000, it is one of the best places to live in the entire state. But what makes it so desirable for families is the fact that the public school system is extremely well rated. There are several schools that receive high praise, such as Rennaissance High School, Meridian Technical Charger High School, Eagle Middle School, and Meridian Medical Arts Charter School.
Furthermore, the area gives off a sparse suburban vibe, with plenty of greenery and open spaces. This is perfect for raising a family, as your kids will have no shortage of amazing places to discover, explore, and play in.
Choosing the perfect neighborhood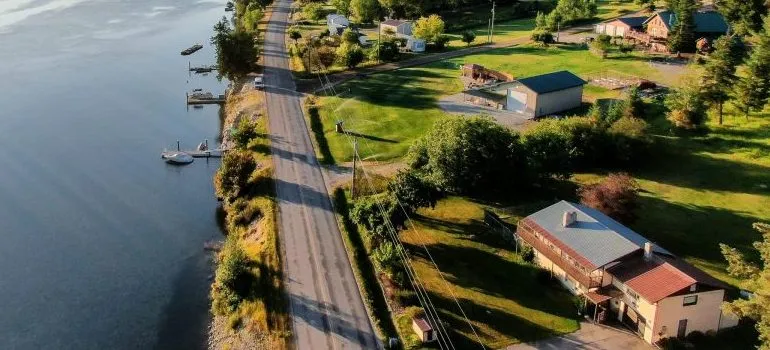 When it comes to selecting the ideal neighborhood for your new home, you need to have your personal preferences in mind. Therefore, what you may want to do is write down a list of every amenity that you absolutely need for a comfortable day-to-day experience. Chances are, you will be able to find a neighborhood that offers those same amenities within a reasonable distance.
However, you don't need to fret about it too much, especially if you were living in one of the larger cities in California, such as Los Angeles. You will be away from the hustle and bustle, yes, but you need to understand that you will not be able to be surrounded by all the amenities a large city can offer.
Moving from California to Eagle ID – the relocation process
When it comes to the relocation process, the most important thing is to set aside plenty of time for it. Start searching for your movers early, look into a few of the packing mistakes you should avoid, create a moving checklist, prepare a moving budget, and so on. Prepare accordingly and you will have no trouble moving from California to Eagle ID with ease. The more time you have, the better. Always keep that in mind.

Everyone from the packers to the movers were awesome! They were all very professional and showed up when they were supposed to. would definitely use them again.
Let our team put together a comprehensive moving plan for you. Complete our simple free quote form or contact us at 1-208-375-0961.